Bonnie Loo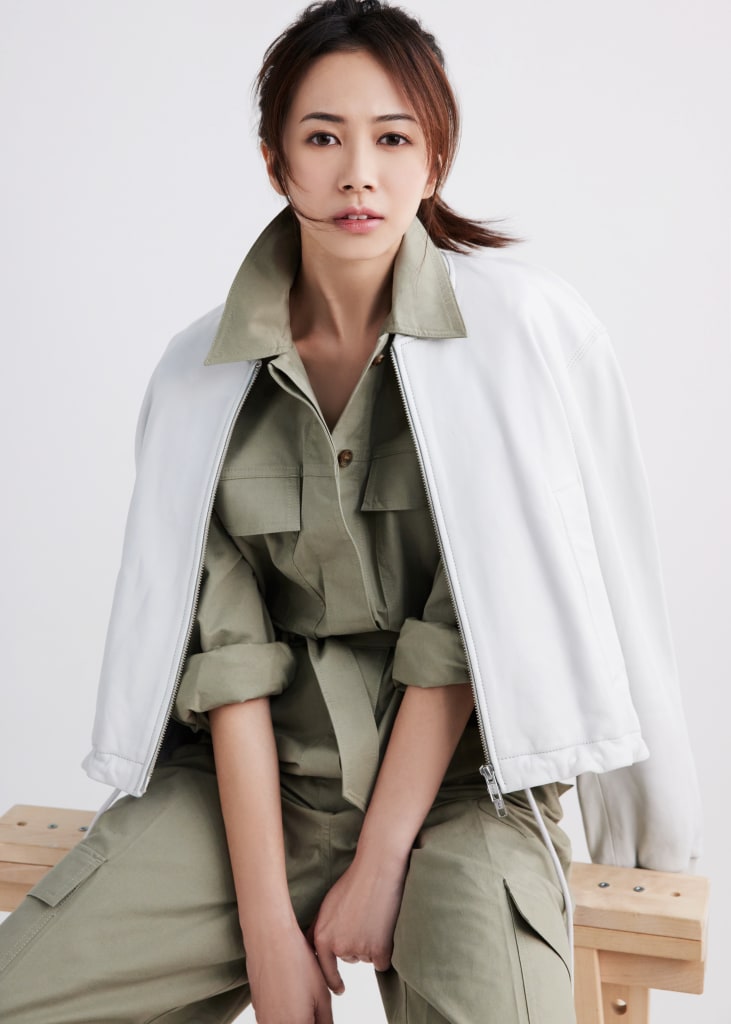 Language
Mandarin, English, Cantonese
Talents
Singing, Acting, Hosting, Dancing
Bonnie emerged as the champion of Campus Superstar in 2013 and has since become a consummate actress-singer. She was nominated for Best Supporting Actress at the Star Awards for three consecutive years, and has been named Top 20 Most Popular Female Artistes. She was also the only artiste sent by Mediacorp to the prestigious Beijing Film Academy for training in 2017.

She released her solo album in 2014 and performed a series of catchy theme songs for TV dramas. She is mentored by accomplished musician Roy Li in her music venture and many of her music videos have over tens of thousands of views.

Bonnie held her first music showcase in December 2017, drawing long queues and rave reviews. Following the overwhelming success of her first showcase, she was invited to take the stage at the Esplanade Outdoor Theatre for Huayi 2018, which attracted a turnout of more than 2000.
Bonnie was given the Model Star Awards –Singapore at the Asia Model Awards in Seoul Korea in May 2018. The event is touted as "Asia largest model festival" and previously honoured superstars like Song Joong Ki, Girls' Generation and Wu Chun.
Portfolio
TV SERIES 电视剧
2020 Best Friends Forever 致2020的我们
Jungle Survivor 森林生存记 (In Progress)
2019 C.L.I.F 5 警徽天职之海岸卫队
Old Is Gold 老友万岁
Walk With Me 谢谢你出现在我行程里
Limited Edition 我是限量版
2018 You Can Be Angel 3你也可以是天使3
2017 Life Less Ordinary 小人物向前冲
My Teacher Is A Thug 爱不迟疑
Mightiest Mum-In-Law 最强岳母
Hero 大英雄
2016 The Dream Job 绝世好工
C.L.I.F 4 警徽天职4
2015 Second Chance 流氓律师
Tiger Mum 虎妈来了
Crescendo 起飞
Life Fear Not 人生无所畏
2014 C.L.I.F 3 警徽天职3
Against The Tide 逆潮
2013 The Caregivers Missy 先生
TV HOSTING 电视主持

2018 - SPOP Sing!
AWARDS/ACHIEVEMENTS 奖项/荣誉
2019 Nominated for Star Awards '19 Top 20 Most Popular Artistes
入围红星大奖 20 大最受欢迎女艺人

2018 Model Star Awards Winner –Singapore, 2018 Asia Model Awards
入围红星大奖 20 大最受欢迎女艺人 和最佳女配角(最强岳母)
2017 Nominated for Star Awards '17 Top 20 Most Popular Artistes and Best Supporting Actress (HERO)
入围红星大奖 20 大最受欢迎女艺人和最佳女配角 (大英雄)

Singing

2013 新加坡校园SuperStar2013-总冠军 Champion, Campus SuperStar 2013

2012 新加坡网络电视-全国"爱"歌唱大赛-公开组-冠军

2012 新加坡麦王歌唱大比拼(精英组)-冠军

2012 马来西亚柔佛"YES"就是你-全柔歌唱赛-冠军

2011 马来西亚柔佛-KSL City超人气K歌争霸赛-亚军

2011 - 新马印泰汶-亚太青少年歌唱比赛2011-第六名

2010 - Starhub-新加坡区-全球华人新秀K歌争霸赛-亚军

2010 - 新加坡-绝对歌手-冠军

2010 - 新加坡游轮假期Leisure World卡拉Ok歌唱争霸赛

2010 - 马来西亚柔佛(今日市场)全柔青少年华语歌唱赛-冠军

2009 - 马来西亚柔佛-大马校园最受欢迎歌手歌唱挑战赛未来之星2009-季军

2009 - 马来西亚Astro全球闽南语歌曲创作演唱大赛(南马区)-三强

2009 - 马来西亚柔佛-校园星生歌唱赛-八星广场全柔-冠军
Dance

2011 - Singapore Youth Festival Award - Chinese Dance – Silver

2009 - Singapore Youth Festival Award - Chinese Dance - Gold

2007 - Singapore Youth Festival Award - Indian Dance - Silver
ALBUMS / SINGLES 专辑 /单曲
2019 每天为你唱歌-《好世谋》主题曲
2018 幸福差点-《心点心》主题曲
就算还悲伤 -《带我去走走》插曲
大大的爱 -《你也可以是天使3》插曲
2017 Do-Re-Mi-《爱不迟疑》主题曲
还好-《爱不迟疑》插曲
最后懂了-《最强岳母》插曲
蒙蒙的-《1182》插曲
等一等爱情-《大英雄》插曲
守护你-《大英雄》插曲

2015 爱·无所畏-《人生无所畏》主题曲
起飞 好想告诉你 – 说时依旧
未知数-《虎妈来了》主题曲

2014 - Bonnie 羅美儀
CONCERT / PERFORMANCES 演唱会/演出
2018 - Bonnie's Music Showcase 2 -A tribute to local music
2017 - <<美仪首歌>> Bonnie 心情unplugged

2015 - Crescendo Concert 起飞从心出发新谣传承演唱会
MUSICAL 音乐会
2014 - Innamorati 唯一
ENDORSEMENT 代言
2018-present - Win Win Potato Crisps