Denise Camillia Tan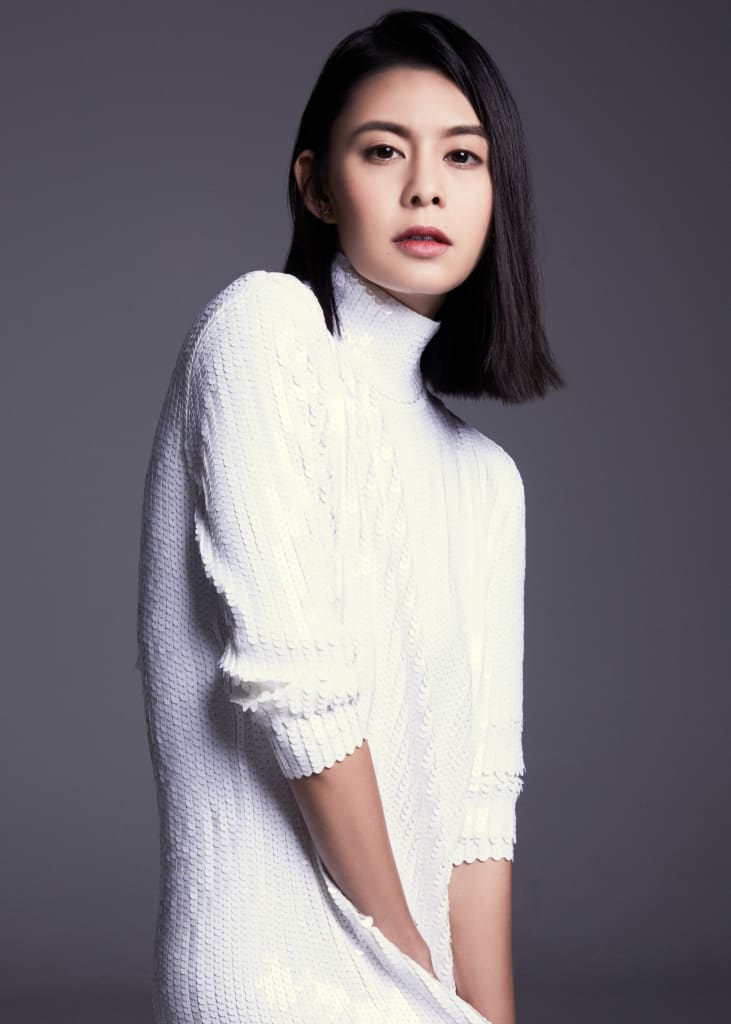 Language
Mandarin, English, Cantonese
Talents
Acting, Hosting, Singing, Dancing
Born and bred in Selangor, Denise Camillia Tan was the Champion of 2012 Miss Astro Chinese International Pageant, also snagging the Best Talent & Miss Photogenic Awards along the way.
She went on to become the first runner up at the Miss Chinese International Pageant 2013 in Hong Kong.
Denise was an active child who was big on sport. She played squash during her school days and nurtured her dreams by getting involved in martial arts. As president of the Taekwondo club, she attended training sessions every week after school for five consecutive years, developing the skills required to take her another step closer to her dream. Well, her dream of becoming an action star finally became a reality when she landed a very physical role as a killer in the 20-episode Hong Kong TVB spy thriller series The Hiddens in 2016. Denise has also filmed Mediacorp drama Legal Eagles on the same year.
Apart from acting in television serials, Denise has also proved her versatility through her varied hosting projects, which include the dance reality show Astro Battleground 2016, which she co-hosted with Dennis Yin; an amusing food program titled We Are An "Ordinary" Cooking Show; and a star-studded travelogue for the Hong Kong Tourism Board with her co-stars from The Hiddens, and more.
Fashion has always been something that Denise have a passion for. She went on to take up Fashion Design And Technology during her college days. She was also hired by Astro to coach the contestants for Miss Astro Chinese International Pageant 2016.
In 2019, Denise has landed her first leading role in a supernatural webseries, I See You as Kai En who was a ghost and has 'lost' her body. In 2021, Denise secured her 1st prime time drama series, Key Witness acting alongside Desmond Tan. Her acting resume included In Safe Hands, I Want To Be A Towkay, Hello Miss Driver, Happy Prince and How Are You (Season 2) .
Portfolio
2022 守护星 In Safe Hands
亲家、冤家做头家 I want To Be A Towkay (Dialect drama)
2021 关键证人 Key Witness
操控 CTRL
2020 Happy Prince 快乐王子
好世谋2 How Are You? 2
2019 Hello Miss Driver 下一站遇见
Toggle I See You 看见看不见的你 (Lead)
All Is Well 你那边怎样,我这边ok(Taiwan Co-Production)
2018 Heart To Heart 心点心
Say Cheese 西瓜甜不甜
Toggle Limited Edition 我是限量版
Fifty & Fabulous 五零高手
Mind Matters 心 。 情

2017 While We Are Young Z世代
Have a Little Faith 相信我
Legal Eagles 法网天后
2016 The Hiddens 隐世者们
2014 Bright Times 闪亮的时刻

2013 Outbound Love 单恋双城
HOSTING
2017-2020 The Sheng Siong Show Outdoor Host 缤纷万千在升松 – 外景主持
2016 The Travelers 旅行者們
We Are An "Ordinary" Cooking Show 我们是个"美食"节目
Astro Battleground 舞极限
2015 All Things Girl 姐妹淘
XTY Kids Talent Show – Season 4 孩子王(第四季)
Budget Foodie – EP 6 廉呷特工
2014 D's Diary Taichung 寰游日记-台中
Super Comedian 搞笑之王
2013 Denise's Okinawa Diary 寰游冲绳日记
Miss Chinese International Pageant 2013- First Runner-up 《国际中华小姐 2013 》亚军
Miss Astro Chinese International Pageant 2012 - Champion 《Astro国际华裔小姐 2012》冠军
Miss Astro Chinese International Pageant 2012 - Best Talent Award 《Astro国际华裔小姐 2012》最佳才艺小姐
Miss Astro Chinese International Pageant 2012 - Most Photogenic Award 《Astro国际华裔小姐 2012》最上镜小姐