Felicia Chin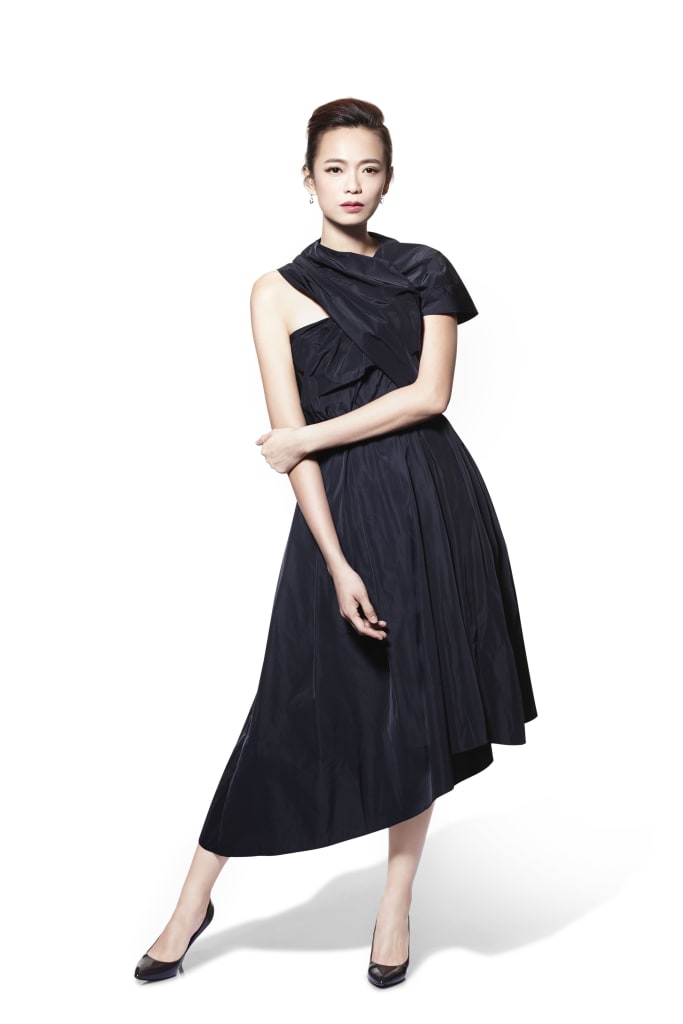 Language
Mandarin, English
Talents
Acting, Hosting, Singing, Playing softball
Felicia Chin could not have started her career in Mediacorp with more fanfare. She beat her Malaysian and China counterparts in Star Search 2003 (a biennial talent contest), and became the first Singaporean champion ever since the contest went regional in 1997. 

After signing a contract with Mediacorp in 2003, Felicia continued her climb by starring in the blockbuster drama series, Always on My Mind, opposite our homegrown Hollywood actress, Fann Wong, and Tay Ping Hui, a clear indication of the confidence the producers had in this new face. 

In 2004, she acted alongside Fiona Xie, Jeanette Aw and Taiwanese Idols Toro and Yan Xing Shu in the first locally produced idol drama, The Champion. This highest rated drama serial in 2004 had people sitting up and taking notice of Felicia. 

Over the years Felicia's production request never stops, she can act, host and sing, this made her path to stardom a dazzling one!

Felicia left Mediacorp in 2011 to continue her study in Beijing. She returned in 2014 and signed a full time contract with Mediacorp to continue and pursue her dream as an actress. Felicia's first role after she rejoined is "Zhang Min" in "Tumultunous Times" where she was nominated as "Best Actress" in the 2014 Star Awards. She was also nominated in 2015 Asian Television Awards in the "Best Actress" category. This nomination is also special for Felicia Chin, who was in the running for the prestigious award for the very first time. She was up against stiff competition with nominees such as Ruby Lin, Vicki Zhao and Zhou Xun. Felicia was the Singapore winner for Best Actress in a leading role in Asian Academy Creative Awards 2021 for her role in "A Jungle Survivor".
Portfolio
TV SERIAL 电视剧
2021  Leave No Ghost Behind 21 点灵 
2020   Jungle Survivor 森林生存记 
2019   Dear Neighbours 我的左邻右里 

           Old is Gold 老友万岁

           From Beijing to Moscow  北京到莫斯科

2018   Love at Cavenagh Bridge 加文纳桥的约定
           20 days

2017   2589 days apart 2589的距离

           When Duty Calls 卫国先锋

           Eat Already 3 吃饱没3
           Life Less Ordinary 小人物向前冲

2016   Legal Eagles 法网天后
           Hero 大英雄 (Cameo)
2015   The Journey : My Homeland 信约:我们的家园

            Life Fear Not人 生无所畏
2014    Scrum 冲锋

            In the Name of Love 最爱是你

            The Journey : Tumultuous Times信约:动荡的年代

            Love? 限量爱情

2012    Don't Stop Believin' 我们等你!
2011    Love Thy Neighbour 四个门牌一个梦
2010    No Limits 泳闯琴关
2009   The Ultimatium 双子星

            Baby Bonus 添丁发财 

            The Glittering Days (M'sia co-pro) 星光灿烂
2008    Love Blossoms 心花朵朵开 I & II

            Perfect Cut 一切完美  

            The Little Nyonya 小娘惹 
2007     Let It Shine 萤火虫的梦

             Honour and Passion 宝家卫国

             The Golden Path 黄金路
2006     Women of Times 至尊红颜

              Love At 0 Degree Celsius 爱情零度C

              The Beginning (M'sia NTV7 Collaboration) 原点

              A Million Treasures 百万宝
2005     Portrait of Home Part 1 & 2同心圆 I & II
2004     Chronicles of Life 我爱我家之真情实录

             A Child's Hope II 孩有明天 II

             The Champion 任我遨游
2003     Always on My Mind无炎的爱
TELEMOVIES 电视电影
2014     Love is Love (Channel 5)

2013     Hongbaos and Kisses (Channel 5)

2010     Seven Days (channel 5)
HOSTING 主持
2018    My star guide 我的明星是导游13
2016    Going Miles Spreading Smiles 一人行暖人心
2015    Family Wanders 带你去吃风
2009    Lodge with Me 我行我宿
2008    Food Hometown 美食寻根  
            Campus Superstar 校园 Super Star
2007    Campus Yummy Hunt 美食大专攻
2006    On The Beat 都市大发现
2005    King of Variety 周五娱乐王
2004    Good Bargain Good Fun 超值玩乐大搜寻
           King of Variety 周五娱乐王
AWARDS/ACHIEVEMENTS 奖项/荣誉

2021       Best Actress in a Leading Role, Singapore Winner, Asian Academy Creative Awards
2019       Star Awards'19 Top 10 Most Popular Female Artistes 
            红星大奖'19 十大最受欢迎女艺人
 2018      Star Awards '18 Top 10 Most Popular Female Artiste
               红星大奖'18 十大最受欢迎女艺人
2017      Star Awards '17 Top 10 Most Popular Female Artiste
              红星大奖'17 十大最受欢迎女艺人

2016   Top 10 Most Popular Female Artiste, Star Awards '16
           红星大奖'16 十大最受欢迎女艺人   
2015   Top 10 Most Popular Female Artiste, Star Awards '15
           红星大奖'15 十大最受欢迎女艺人          
           Nomination for Best Actress (TUMULTUOUS TIMES)
           红星大奖'15 最佳女主角提名     
2010   Top 10 Most Popular Female Artiste, Star Awards '10
           红星大奖'10 十大最受欢迎女艺人
2009   Top 10 Most Popular Female Artiste, Star Awards '09
           红星大奖'09 十大最受欢迎女艺人
           Nomination for Best Actress (The Golden Path)
           红星大奖'09 最佳女主角提名(黄金路)         
2007   Top 10 Most Popular Female Artiste, Star Awards '07
           红星大奖'07 十大最受欢迎女艺人        
2006   Top 10 Most Popular Female Artiste, Star Awards '06
           红星大奖'06 十大最受欢迎女艺人         
           Nomination for Best Supporting Actress (Women of Times), Star Awards'06
           红星大奖'06 最佳女配角提名(至尊红颜)           
2003   Female Champion, Star Search 2003
           才华横溢出新秀2003女冠军
           Best Acting Potential, Star Search 2003
           才华横溢出新秀2003最具演技潜质新秀        
           Miss Vibrant, Star Search 2003
           才华横溢出新秀2003最具活力女新秀
          
ENDORSEMENT - ADVERTISEMENT/TV COMMERCIAL 平面/电视广告

Past
Silky girls
Vitagen
Sweet Dream Mattress
Cagers Basketball
Tweety outfits
Vitagen
Silky Girl
BeauS Back Support
NSCC Non smoking campaige (2009-2010 April)