Pan Ling Ling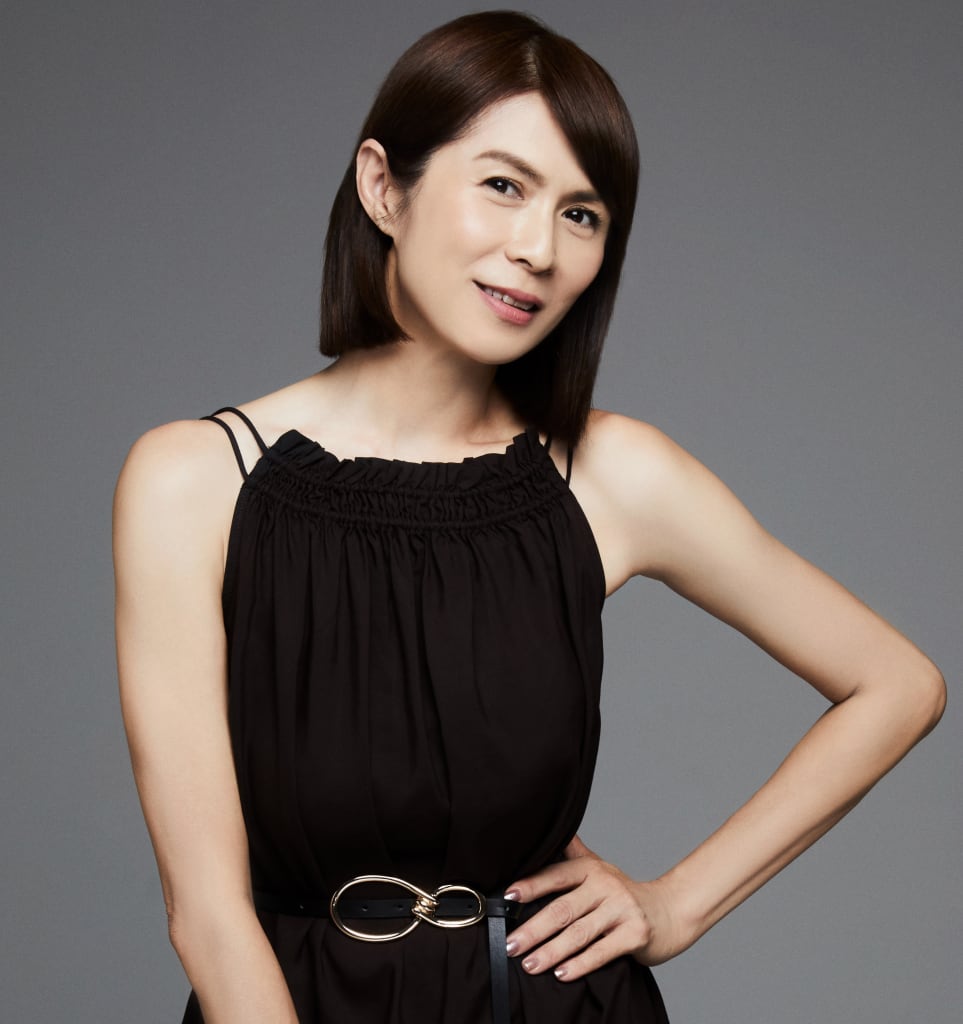 Language
Mandarin, English, Hokkien
Talents
Acting, Hosting, Dancing
Pan Ling Ling is a veteran actress who joined the former SBC in 1988 after graduating from its 8th Drama Artiste Training Course.
In 1991, Ling Ling played the female lead in the 130-episode series "Women of Substance", MediaCorp TV's first ever location filming in China. In 1992, Ling Ling made headlines when she became the first MediaCorp (TCS) artiste to star in a regional movie. She played a psychoanalyst opposite international superstar Jackie Chan in "Crime Story".
However, it was in 2008 when Ling Ling probably re-established herself when she was cast in "The Little Nyonya", a storyline with a Peranakan setting that spans over 70 years starting in the 1930s. This serial recorded the highest rating in local TV history to date since 1994. After 2 decades, Ling Ling's hard work and perseverance finally paid off when she won her first acting award at Star Awards '11 for her performance as a kept woman in the blockbuster "Breakout". She was also Highly Commended at the Asia Television Awards 2011 for Best Actress in a Supporting Role for this same role.
In 2013, Ling Ling was diagnosed with breast cancer and stopped work for 10 months to undergo surgery and treatment. The ever optimistic and strong-willed actress returned to television and acting a year later when her cancer was in remission to star in her first English language role in the police drama "Mata Mata 2". Subsequently, she is also cast as the main lead for Channel 8 long form drama 118 & 1182 whereby a total of 465 episodes are telecast between Oct 2014 and Sep 2017.
In 2018, Ling Ling was once again cast as the lead for the 150-episode long form drama "Reach for the Skies". Her popularity soared after involving 3 long form dramas from 2015-2018. And in 2018 & 2019, she won the Top 10 Most Popular Female Artiste in "Star Awards" consecutively again
Portfolio
MOVIES 电影
2012 Dance Dance Dragon (special appearance) 龙众舞 (友情客串)
1992 A Crime Story 警差故事4之重案组
TV DRAMA 电视剧
2020 Mister Flower 花花公子 (In Progress)
2019 Happy Prince 快乐王子
C.L.I.F 5 警徽天职之海岸卫队
Hello Miss Driver 下一站, 遇见
2018 Reach for the Skies 不平凡的平凡
118 Reunion 118 大团圆
2016 118-2 (208-ep long form drama)
Hero 大英雄
The Dream Job 绝世好工
The Truth Seekers 真探
2014 118 (255-ep long form drama)
Mata Mata: The New Era 女警先锋2
2013 96°C 咖啡 96°C Café
2012 Joys of Life 花样人间
The Day It Rained On Our Parade 那一年我们淋着雨
Poetic Justice 微笑正义
2011 Secrets for Sale 拍卖
On The Fringe 边缘父子
A Song To Remember 星洲之夜
2010 Breakout 破天网
Happy Family 过好年
No Limits 泳闯琴关
2009 Your Hand in Mine 想握你的手 (180-ep long form drama)
2008 Beach Ball Babe 球爱大战
Perfect Cut 一切完美
Crime Buster X 2 叮当神探
The Little Nyonya 小娘惹
2007 Making Miracle 奇迹
The Beautiful Scent 美丽气味
Like Father Like Daughter 宝贝父女兵
2006 CID 刑警2人组
A Million Treasures 百万宝
2005 Oh Mother 哎哟我的妈
2004 The Crime Hunters 心网追凶
I Love My Home 我爱我家
My Mighty In Laws 野蛮亲家
TV HOSTING 电视主持
2020 - Silver Carnival 银色嘉年华
2014 - My Star Guide season 9 (Japan) 我的导游是明星 9 (日本) 食在好玩
2013 - Hair Challenge 101 护发动员101
2012 - My Star Guide 7 (Sichuan China) 我的导游是明星 7 (中国四川) 食在好玩
2011 - My Star Guide 6 (Guangxi China) 我的导游是明星6 (中国广西) 食在好玩
2009 - Food Hometown II (Hokkien cuisine) 美食寻根II(福建菜)
Golden Age 黄金年华
2008 - Golden Age 黄金年华
2007 - Beauty Expert II 美疗专家 II
Golden Age 黄金年华
2006 - Golden Age 黄金年华
Beauty Expert 美疗专家
2005 - Golden Age 黄金年华
2001 - Joyful Kitchen 开心厨房
Golden Age 黄金年华
2002 - Human Network 新世纪互动
2001 - City Network 都市新干线
2000 - Entertainment Beat 绝对星闻
1995 - City Beat 城人杂志
AWARDS/ACHIEVEMENTS 奖项/荣誉
2019 Top 10 Most Popular Female Artiste, Star Awards 2019 红星大奖2019 十大最受欢迎女艺人
2018 Top 10 Most Popular Female Artiste, Star Awards 2018 红星大奖2018 十大最受欢迎女艺人
2012 Highly Commended for Asian Television Awards '12 Best Actress in a Supporting Role (A Song to Remember)

亚洲电视大奖'12最佳女配角奖(星洲之夜) -评审高度评价   
2011 Star Awards '11 Best Supporting Actress (Breakout)
红星大奖'11最佳女配角(破天网)  
Highly Commended for Asian Television Awards '11 Best Actress in a Supporting Role (Breakout)
亚洲电视大奖'11最佳女配角奖(破天网) -评审高度评价   
2000 Star Awards '00 Top 10 Most Popular Female Artistes
红星大奖'00十大最受欢迎女艺人
1998 Star Awards '10 Top 10 Most Popular Female Artistes
红星大奖'98十大最受欢迎女艺人
1997 Star Awards '97 Top 10 Most Popular Female Artistes
红星大奖'97十大最受欢迎女艺人
1994 Star Awards '94 Top 5 Most Popular Female Artistes
红星大奖'94五大最受欢迎女艺人