Priscelia Chan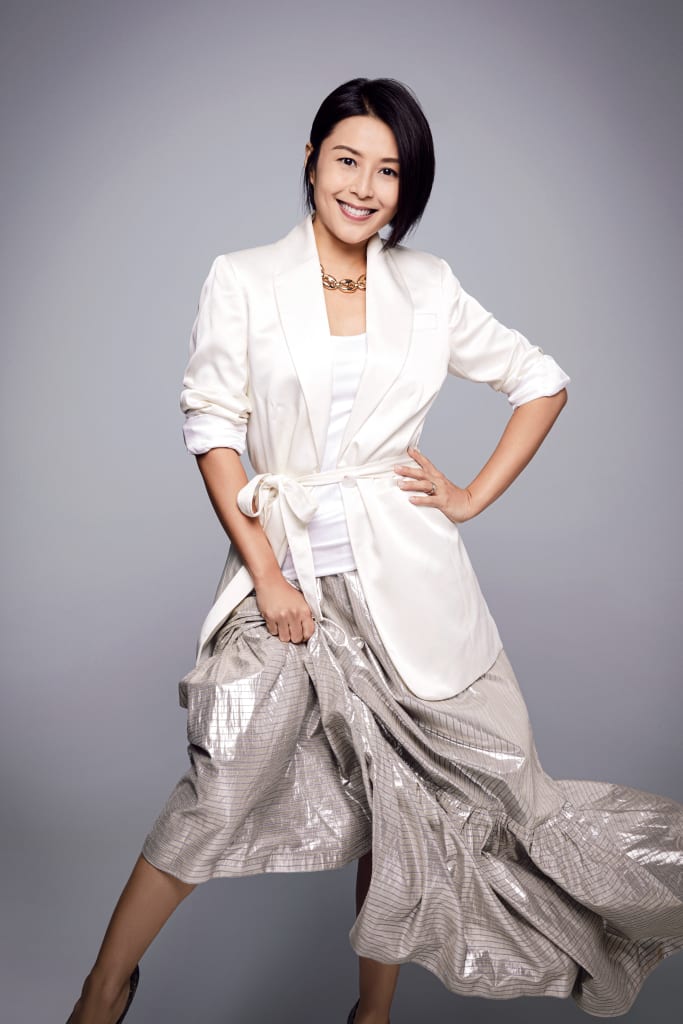 Language
Mandarin, English
Talents
Acting, Hosting, Dancing
Priscelia has been steadily building her craft since her foray into the entertainment world in 1999.  A consistent performer, Priscelia has impressed the judges with her magnetic charm in "Star Search '99 Finals" that she was immediately offered a contract with MediaCorp.

Priscelia's debut role was as an innocuous nun in a mega-drama production, 'The Legendary Swordsman", where she acted alongside regional veteran actors from Taiwan.  Her big breakthrough was "In Pursuit Of Peace", where she played a devoted and brave woman who is emotionally dependent on her man.

Being a co-host in the Chinese variety programme "Super TV Champion & Chong Qing Discovery", Priscelia tackles yet another dimension of the performing acts and continues to scale new heights in her craft.  An effectively bilingual performer, Priscelia also played lead roles in English drama series including "Heartlander" and "My Sassy Neighbour".

A combination of beauty, diligence and talent, Priscelia's path to stardom never shone brighter.  In 2006, Priscelia was involved in a regional production "Legend & Hero".  Priscelia plays an army general alongside regional artistes Liu De Kai and Fan Bing Bing in this period drama.

2011 sees Priscelia starring in the first Singapore-Japan collaborative TV effort "Mooncake" alongside Japanese model Shinobu Otsuka. The following year, this chirpy lass was cast as a materialistic songstress in a 4-episode drama "The Day it Rained On Our Parade".  This special drama that commemorates our National Day captures the spirit of unity and loyalty in a heart-warming story.

In 2013, Priscelia's villainous turn as a jealous and spiteful woman in the year-end blockbuster "The Journey: A Voyage" received much attention and praise from both the media and viewers.  Her noteworthy performance was not only recognised by the jury with a Best Supporting Actress nomination at Star Awards 20th Anniversary, she was also lauded with the Rocket Award for her breakthrough in her craft, her first win after 15 years in showbiz. In the same year, "The Journey: A Voyage" earned her a nomination for Best Actress in a Supporting Role at the 19th Asian Television Awards.

Portfolio
TV SERIES 电视剧
2020   回路网 All Around You
           内颤 Terror Within 
           森林生存记 Jungle Survivor (In Progress)
2019 看见看不见的你 I See You
2017  吃饱没 2 Eat Already? 2
          118 2
          回家 Home Truly

2016  复仇女王 The Queen
         勾魂使者 Soul Reaper
          富贵平安 Peace & Prosperity 
2015  Code of Law season 3
          我要的幸福 Blissful Living
2014   Missy先生 The Caregivers
           最爱是你 In The Name Of Love
           Mata Mata : The New Era《女警先锋2》
           118
2013   96°C咖啡 96oC Café
          爱情风险 Love At Risk
          Serangoon Road (HBO Asia)
          信约:唐山到南洋 The Journey: A Voyage
2012   实验视《侦查剧场》 Xinmsn Testube: Play This Mystery
          那一年我们淋着雨 The Day It Rained On Our Parade                                               
          微笑正义Poetic Justice
2011   喜事年年 Prosperity
          警徽天职 C.L.I.F
          爱要怎么说?Shall We Talk
          星洲之夜 A Song To Remember
          朋友 Mooncake
2010   The Pupil
          游戏人生 Priceless Wonder
          红白囍事 New Beginnings
          三个女人一个宝 Precious Babes
          最火搭档 Unriddle
          走进走出 The Family Court
2009   封神榜 Legend & Hero (China co-pro)
          一切完美 II Perfect Cut II
2008   心花朵朵开 I Love Blossoms I
           心花朵朵开 II Love Blossoms II
           大城情事Where the Heart is

2007   Police and Thief season 4
           My Sassy Neigbour 3 我的野蛮邻居 3
           女婿当家 Dear, Dear Son-In-Law
           黄金路 The Golden Path
2006   My Sassy Neighbour 2 我的野蛮邻居2
          百万宝 A Million Treasures
2005   My Sassy Neighbour 我的野蛮邻居
          Heartlanders IV 街坊风云IV
          法医档案II Beyond the Axis of Truth II
          同心圆II Portrait of Home II
2004   我爱我家 I Love My Home
          喜临门 I Double Happiness I
          喜临门 II Double Happiness II
2003   美丽家庭 Love is Beautiful
          同一屋檐下 My Love My Home
          吃吃面包谈谈情 A Toast of Love
          Heartlander III 街坊风云III
2002   河水山 Bukit Ho Swee
          星梦情真 Fantasy
          春到人间 Springs Of Life
2001   何日军再来 In Pursuit of Peace
           法医X档案 Beyond The Axis of Truth
           大酒店 The Hotel
           发财八百万 Lucky Numbers
2000   笑傲江湖 The Legendary Swordsman
          我爱黄金屋 Four Walls and a Ceiling
          心灵物语 The Voices Within
TV HOSTING 电视主持
2020 - Deal for Joy 好货驾到
2015 - Lunar New Year Shopper's Guide 农历新年消费情报站
2014 - Shoppers'Guide 2014 消费情报站
           Parents' Guide 亲子情报站
           Shoppers'Guide 2014 II 消费情报站 II
2012 - Quaint (Korea) 小镇风情(韩国)
2009 - Stars For A Cause (Cambodia) 明星志工队(柬埔寨)
2007 - Chong Qing Discovery 麻辣重庆
2006 - Lodge with Me (Msia ep) 随我行,随我宿
2003 - One Fun Day (Australia ep) 惊喜一整天(澳洲)
2002 - Super TV Champion 超级电视迷
AWARDS/ACHIEVEMENTS 奖项/荣誉
2015            Star Awards Top 20 Most Popular Female Artistes《红星大奖》                        二十大最受欢迎女艺人
2014            Star Awards 20th Anniversary Rocket Award 《红星大奖'20》年                        度飞跃奖
                   Nominee for Star Awards 20th Anniversary Best Supporting                             Actress (The Journey: A Voyage)
                   入围 <红星大奖'20> 最佳女配角 (信约:唐山到南洋)
                   Nominee for the 19th Asian Television Awards Best Actress in a                       Supporting Role (The Journey Voyage).  入围第19届《亚洲电视                       大奖》最佳女配角 (信约:唐山到南洋)
2006-2013     Star Awards Top 20 Most Popular Female Artistes                                            《红星大奖》二十大最受欢迎女艺人
2003-2004     Star Awards Top 20 Most Popular Female Artistes                                            《红星大奖》二十大最受欢迎女艺人
2000              Female Magazine's 50 Most Gorgeous People 2000                                          获选《 Female》杂志50绮丽女士之一