Ya Hui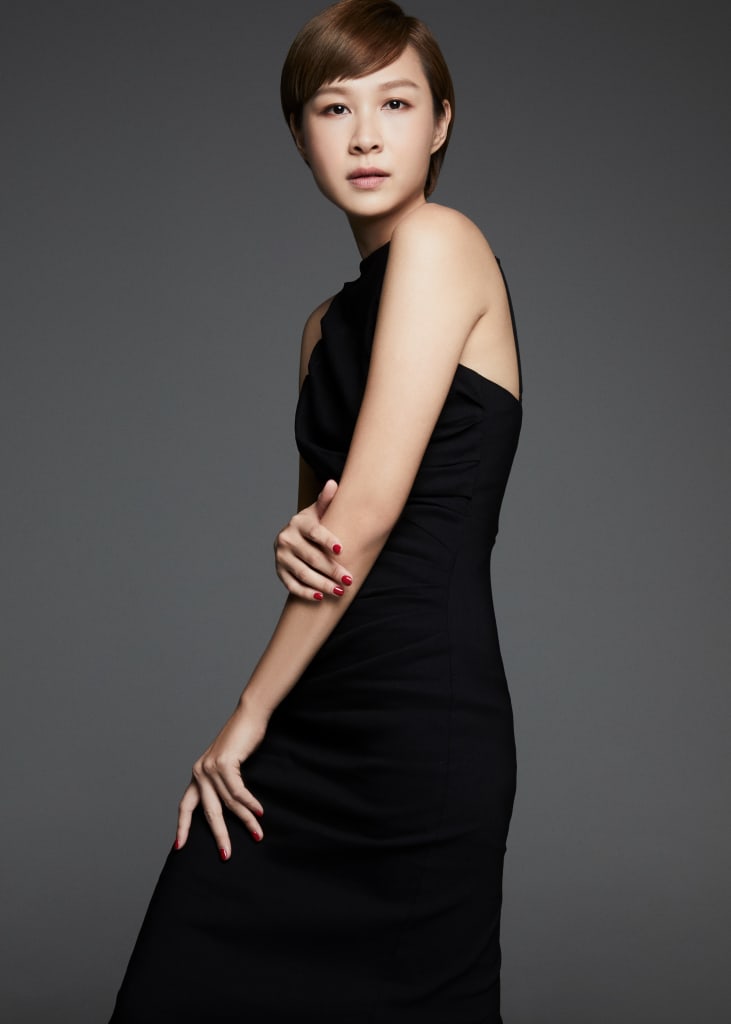 Language
Mandarin, English, Teochew
Ya Hui was one of the hot favourites of Mediacorp's talent scouting contest before winning the Miss Telegenic Award at Star Search 2007. She was offered a contract with Mediacorp and landed herself a prominent role in a long form drama "Love Blossoms" acting alongside Ivy Lee and Zheng Ge Ping, who were the winners for Best Actress and Best Actor at Mediacorp's Star Awards. Her outstanding performance in the drama serial earned her nominations for the Newcomer Award of the Year in The New Paper Flame Awards 2008 and the Best Newcomer Award for Star Awards 2008.
Ya Hui's passion for the performing arts started since she was young. Her love for dance saw her being in the Dance Team from Primary school all the way to Junior College. She was also involved in many volunteer work organized by her schools. One of the major projects was the Overseas Community Involvement Programme in Yunnan, China, in which she displayed not only a heart for service, but also the fortitude to undergo physical discomfort and manual labor.
Ya Hui did her first hosting in 2012 and was well liked by her young audience in a programme "Mat Yoyo". In 2014, she was involved in a long form drama as a wanton mee seller, and was well received with viewers. This breakthrough landed herself with one of the Top 10 Most Popular Female Artiste Awards in Star Awards 2014.

A strong believer in giving back to society, Ya Hui has been actively supporting local charity organizations and she is the Singapore Red Cross Ambassador since 2017.

Portfolio
TV SERIES 电视剧
2022 Home Again 多年后的全家福
2021 CTRL 操控
2020 - A Quest to Heal 我的女侠罗明依
Ho Seh Liao 好势了
2019 - DayBreak 天空渐渐亮
While You Were Away 一切从昏睡开始
How Are You 好事谋
2018 - Magic Chef 料理人生 (Toggle, Cameo)
Blue Tick 已读不回
Babies On Board 新生
Die Die Also Must Serve 战备好兄弟
118 Reunion 118 大团圆
2017 - 118 II
2016 - I Wanna Be A Star 小咖大作战
C.L.I.F. 4 警徽天职4
2015 - House of Fortune 钱来运转
118
2014 - Life is beautiful 初一的心愿
2013 - Served H.O.T 烧.卖
Gonna Make It 小小传奇
Marry Me 我要嫁出去
2012 - Point of Entry 3
The Enchanted 浴女图
Double Bonus 双星报喜
2011 - Bountiful Blessings 万福楼
Model A La Mode 天幕迷情(Malaysia drama)
A Tale of 2 Cities 乐在双城
2010 - Breakout 破天网
Tribulation of Life 浮生劫
The Best Things in Life 五福到
2009 - Reunion Dinner 团圆饭
Table of Glory乒乓圆
My Buddy难兄烂弟
Happy Family过好年
Mr & Mrs Kok神探妙夫妻
2008 - Love Blossoms II 心花朵朵开II
Love Blossoms 心花朵朵开
MOVIE
2015 Everybody's Business (Cameo) 人人有份 (客串)
2013 1400
TV HOSTING 电视主持
2014 - Style: Check-In 3 潮人攻略3
2013 - Mat Yo Yo 优优猫
2012 - Lohas 乐活好正点
Mat Yo Yo 优优猫
AWARDS/ACHIEVEMENTS 奖项/荣誉
2021 Star Awards 2021 - Top 10 Most Popular Female Artiste
红星大奖 2021 十大最受欢迎女艺人

2019 Star Awards '19 - Top 10 Most Popular Female Artiste
红星大奖'19十大最受欢迎女艺人
2018 Star Awards '18 - Top 10 Most Popular Female Artiste
红星大奖'18十大最受欢迎女艺人
2017 Star Awards '17 - Top 10 Most Popular Female Artiste
红星大奖'17十大最受欢迎女艺人
2016 Star Awards '16 Winner for Bioskin Flawless Skin Awards
红星大奖'16 Bioskin完美肌肤奖
2014 Star Awards '14 - Top 10 Most Popular Female Artiste
红星大奖'14十大最受欢迎女艺人
2007 Miss Telegenic Award, Star Search 2007
《才华横溢出新秀》"最上镜女新秀"
ENDORSEMENT - ADVERTISEMENT/TV COMMERCIAL 平面/电视广告
2018 - present - Shakura Beauty
Past
Suzuki Swift
Sparkling Ribena
Loreal Youth Code
Silky Girl Cosmetic