Carrie Wong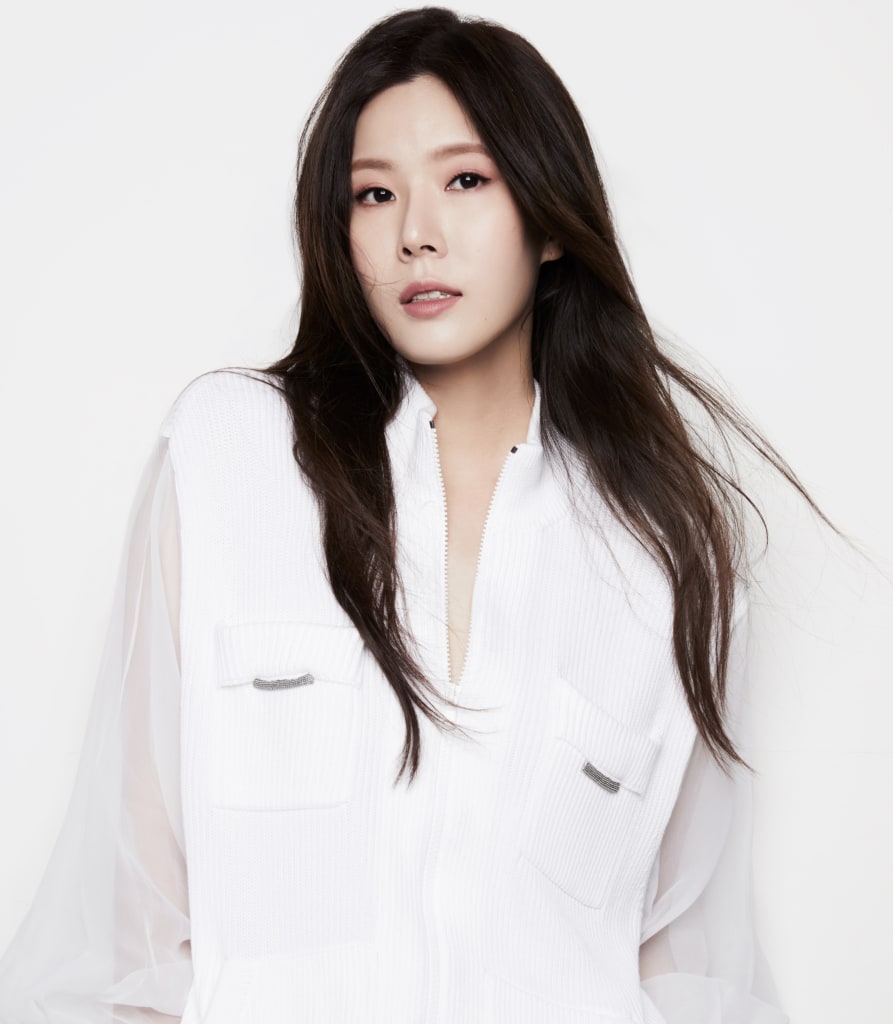 Language
English, Mandarin, Korean, Cantonese
Carrie Wong spent her early years as a model strutting the runways before she found her true calling – acting. After her remarkable performance in Channel U's hit reality show Hey Gorgeous, she landed a role in Channel U's rugby-themed drama, Scrum.
In 2014, Carrie was cast opposite TV heavyweights Christopher Lee and Rui En, as a murderous schizophrenic in the Chinese Drama serial Against the Tide. Later that year, Carrie was involved in the year-end blockbuster Tumultuous Times, the second drama serial of The Journey trilogy. Subsequently she landed a role in the long-running 255-episodes family drama 118. In 2015, Carrie again surprised the audience with her outstanding performance as a lead role in a romantic comedy Sealed with a Kiss, starring Elvin Ng, Rebecca lim and Zhang Zhen Huan.
At 2015 Star Awards ceremony, Carrie's stellar performance as Tang Shui Mei (Sweet Soup Lass) in Tumultuous Times had earned her the nomination of Best Supporting Actress and Best New Comer. In the same award ceremony, Carrie won her first Top 10 Most Popular Female Artistes award; and earned her first endorsement deal for a popular beverage drink the same year. In 2017, Carrie won Top 10 Most Popular Female Artistes award consecutively for the third time.
In 2018, she attained her first Star Awards Best Actress nomination for her role in My Friends From Afar and 2019, she scored yet another nomination for her applauding role in VIC.
2020, In A Quest to Heal (a Mediacorp blockbuster whereby the entire production went to film in China, Hengdian); she plays the female lead Luo Mingyi, a woman who time-travelled from the Ming Dynasty to present day Singapore.
Portfolio
2021 人心鉴定师 The Peculiar Pawnbroker
2020 味之道 Recipe Of Life
我的女侠罗明依 A Quest To Heal
2019 下一站, 遇见 Hello Miss Driver
我的万里挑一 My One in a Million
都市狅想 A World Of Difference
2018 你也可以是天使 3 You Can Be An Angel 3
加文纳桥的约定 Love At Cavenagh Bridge
维多利亚的模力 VIC
118 第二季 118 Series 2

知星人 My Friends From Afar
2017 梦想程式 Dream Coder
流氓经纪 My Agent Is A Hero

2016 来自水星的男人 The Gentleman
你也可以是天使 2 You Can be Angel 2
家有一保 Don't Worry, Be Healthy
2015 人生无所畏 Life – Fear Not
吻我吧, 住家男 Sealed With A Kiss
音为爱 Love On Air
2014 118
信约:动荡的年代 The Journey: Tumultuous Times
逆潮 Against The Tide
冲锋 Scrum
2015 Love on Air (pilot) 音为爱

2014 Style: Check-in season 5潮人攻略 5

2013 Style: Check-in season 2潮人攻略 2
2021 Best Actress nomination for A Quest To Heal, Star Awards 红星大奖最佳女主角
提名,我的女侠罗明依
Top 10 Most Popular Female Artistes, Star Awards 红星大奖十大最受欢迎女艺人
2019 Best Actress nomination for VIC, Star Awards 红星大奖最佳女主角提名,VIC
Top 10 Most Popular Female Artistes, Star Awards 红星大奖十大最受欢迎女艺人
2018 Best Actress nomination, My Friends From Afar, Star Awards 红星大奖最佳女主角
提名,知星人
Top 10 Most Popular Female Artistes, Star Awards 红星大奖十大最受欢迎女艺人
2017 Top 10 Most Popular Female Artistes, Star Awards 红星大奖十大最受欢迎女艺人
2016 Top 10 Most Popular Female Artistes, Star Awards 红星大奖十大最受欢迎女艺人
Social Media Award, Star Awards 红星大奖社交媒体奖
2015 Top 10 Most Popular Female Artiste, Star Awards 红星大奖十大最受欢迎女艺人