Chen Li Ping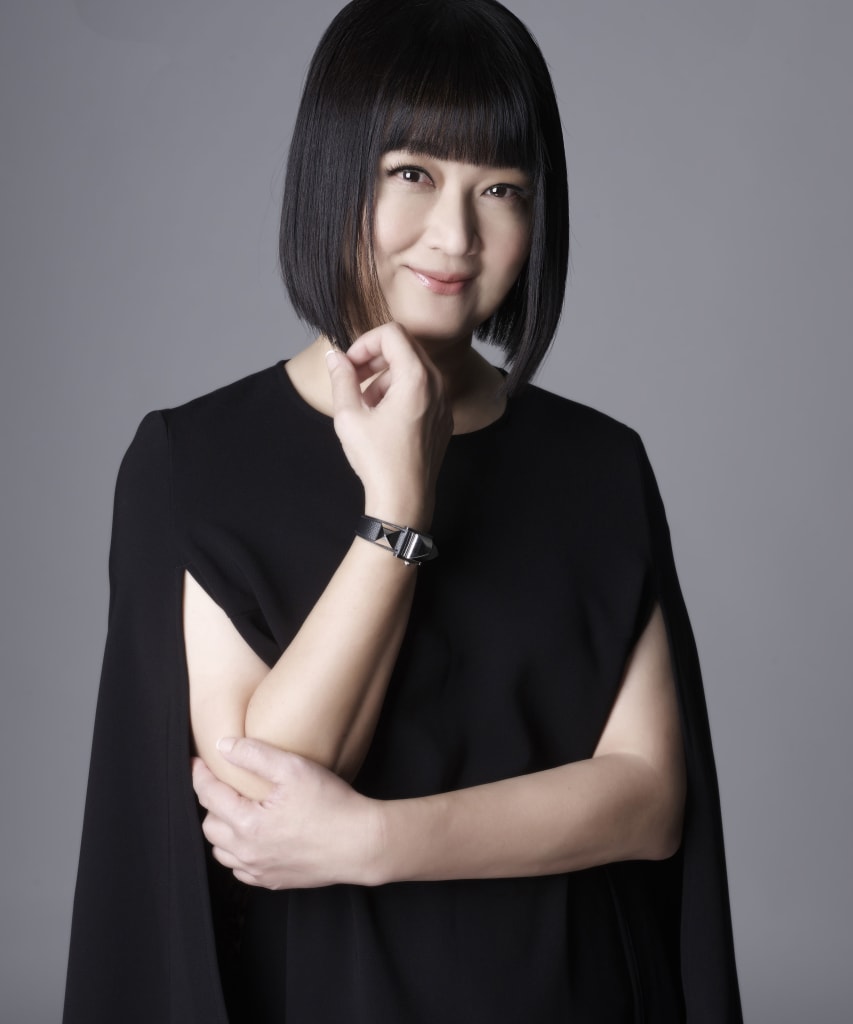 Language
Chinese, English, Teochew
Veteran actress Chen Li Ping's staying power can be attributed to her portrayal of the bumbling school teacher she played in the 1989 hit drama serial "Good Morning, Sir". The screen persona, Ms Aiyoyo made such a huge impact that Li Ping reprised it for the second time in the 20-part serial "Teacher's Diary". She is still being affectionately referred to as Aiyoyo by the media and viewers till this day.
Since her acting debut in 1985, Li Ping has been nominated multiple times at the annual Star Awards and nabbed the Best Actress Award in 2003 and 2010 for her performance in "Holland V" and "Reunion Dinner" respectively.
Li Ping also received rave reviews for hosting programmes like "City Spy" and "HDB Tai Tai" which returned for new seasons due to its popularity.
In 2014, she made it a hattrick with another Best Actress win at the Star Awards with her noteworthy performance as a well-respected career woman with an unfaithful spouse and autistic son in "The Dream Makers".
To date, she has numerous drama serials under her belt that made it to Top 10 most watched drama list annually. These includes "Holland V", "Oh My Hero", "The Golden Path", "Just in Singapore", "Unriddle" and "Joys Of Life". Indeed Li Ping is an endearing actress who has won the hearts of her audience.
Portfolio
MOVIES 电影
2011 - The Ultimate Winner (special appearance)
大赢家(友情客串)
2004 - The Best Bet
突然发财
1999 - Liang Po Po The Movie (special appearance)
梁婆婆重出江湖(友情客串)
Telemovie 电视电影
2006 - What Is Love
1996 - The Web网络杀人事件
1995 - The Ranger铁血雄心
To Madam With Love 老师的情人
TV Serial 电视剧
2020 - How Are You 2 好世谋2
Taste Of Greed 味之道
2019 - Old Is Gold 老友万岁
Hello Miss Driver 下一站。遇见
2018 - Say Cheese 西瓜甜不甜
How Are You? 好世谋
2017 - Mightiest Mother-In-Law 最强岳母
Life Less Ordinary 小人物向前冲
2016 - Life Fear Not 人生无所畏
My First School 快乐第一班
2015 - Good Luck 百岁大吉
A Blessed Life 吉人天相
2014 - Yes, We Can! 我们一定行
2013 - It's A Wonderful World好运到
The Dream Makers志在四方
2012 - Unriddle II最火搭档
Joys of Life花样人间
2010 - Unriddle最火搭档
2009 - Reunion Dinner团圆饭
Your Hand in Mine想握你的手
2008 - Just in Singapore一房半厅一水缸
2005 - Oh My Hero阴差阳错
Baby Blues谁家母鸡不生蛋
2004 - A Child's Hope II孩有明天II
The Ties That Bind家财万贯
2003 - Health Matters II一切由慎开始II
Holland V荷兰村
2002 - No Problem考试家族
2001 - The Stratagem世纪攻略
Beyond The Axis Of Truth法医X档案
The Hotel大酒店
Don't Worry Be Happy 6敢敢做个开心人
1999 - Darling-In-Law我的岳母是巫婆
1998 - My Teacher Aiyoyo! 哎哟哟奇妙假期
Riding The Storm陌生人
1997 - My Wife, Your Wife, Their Wives 101老婆
My Big Brother一家之主
1996 - Diary Of A Teacher老师日记
Three in One Love爱情三合一
1995 - Heartbeat医胆仁心
It's My World还我半边天
1994 - Web of Deceit鹤啸九天
Dreams Come True美梦成真
Twin Bliss龙凤呈祥
1993 - Hidden Truths法网情天
1992 - Fiery Passion烈火焚情
Duel in Shanghai轰天龙虎
Love is in the Air爱在女儿乡
1991 - Golden Shenton Way金色珊顿道
The Legend of a Beauty一代天骄
1990 - When Dawn Breaks乱世黎明
Sweet Dreams欣欣向荣
The Winning Team飞跃巅峰
1989 - Song of Youth生活歌手
Good Morning, Sir! 早安! 老师
Splash to Victory绿水英姿
1988 - Silk and Satin云想衣裳
Teahouse in Chinatown牛车水人家
1987 - I Do君子好逑
Airforce Special空军
1986 - Men of Valour盗日英雄传
The Bond天涯同命鸟
1985 - Takeover人在旅途
TV Hosting 电视主持
2021 - HDB Tai Tai 4 HDB太太4
2019 - My Star Guide 14我的导游是明星14
2018 - My Star Guide 13我的导游是明星13
2011 - HDB Tai Tai III HDB太太III
2008 - Makan Kakis Go Malaysia 食足大马
My Star Guide III (South Africa) 我的导游是明星III(南非)
2007 - HDB Tai Tai II HDB太太 II
My Star Guide 2 (Morocco) 我的导游是明星2(摩洛哥)
2006 - My Star Guide (India) 我的导游是明星(印度)
HDB Tai Tai HDB太太
2004 - My Happy Days 哎哟哟宝贝
2002 - City Spy 城市特务
2001 - City Spy 城市特务
1994 - Kid's Camp 彩虹夏日营
Awards/Achievements 奖项/荣誉
2014 Star Awards '20 Best Actress (The Dream Makers)
红星大奖'20 最佳女主角(志在四方)
2010 Star Awards '10 Best Actress (Reunion Dinner)
红星大奖'10最佳女主角(团圆饭)
2007 Star Awards 25th Drama Anniversary Show 红星大奖之戏剧情牵25
- Voted Screen Sweetheart of the 80s观众投选80年代荧幕玉女掌门人
- Top 5 Classic Characters (Mo Wan Wan of Holland V & Aiyoyo of Good Morning, Sir!)
5大经典人物(哎哟哟-早安!老师 & 莫婉婉-荷兰村)
2006 Star Awards '06 All Time Favourite Artiste Award
红星大奖'06超级红星大奖
2005 Star Awards 05 Top 10 Most Popular Female Artistes
红星大奖'05十大最受欢迎女艺人
2004 Star Awards '04 Top 10 Most Popular Female Artistes
红星大奖'04十大最受欢迎女艺人
2003 Star Awards '03 Most Unforgettable Character (Aiyoyo of Good Morning, Sir!)
红星大奖'03最难忘电视角色(哎哟哟-早安!老师)
Star Awards '03 Best Actress (Holland V)
红星大奖'03最佳女主角(荷兰村)
2002 Star Awards '02 Top 10 Most Popular Female Artistes
红星大奖'02十大最受欢迎女艺人
2000 Star Awards '00 Top 10 Most Popular Female Artistes
红星大奖'00十大最受欢迎女艺人
1999 Star Awards '99 Top 10 Most Popular Female Artistes
红星大奖'99十大最受欢迎女艺人
1998 Star Awards '98 Top 10 Most Popular Female Artistes
红星大奖'98十大最受欢迎女艺人
1997 Star Awards '97 Top 10 Most Popular Female Artistes
红星大奖'97十大最受欢迎女艺人
1996 Star Awards '96 Top 5 Most Popular Female Artistes
红星大奖'96五大最受欢迎女艺人
1995 Star Awards '95 Top 5 Most Popular Female Artistes
红星大奖'95五大最受欢迎女艺人
1994 Star Awards '94 Top 5 Most Popular Female Artistes
红星大奖'94五大最受欢迎女艺人