Huang Shu Jun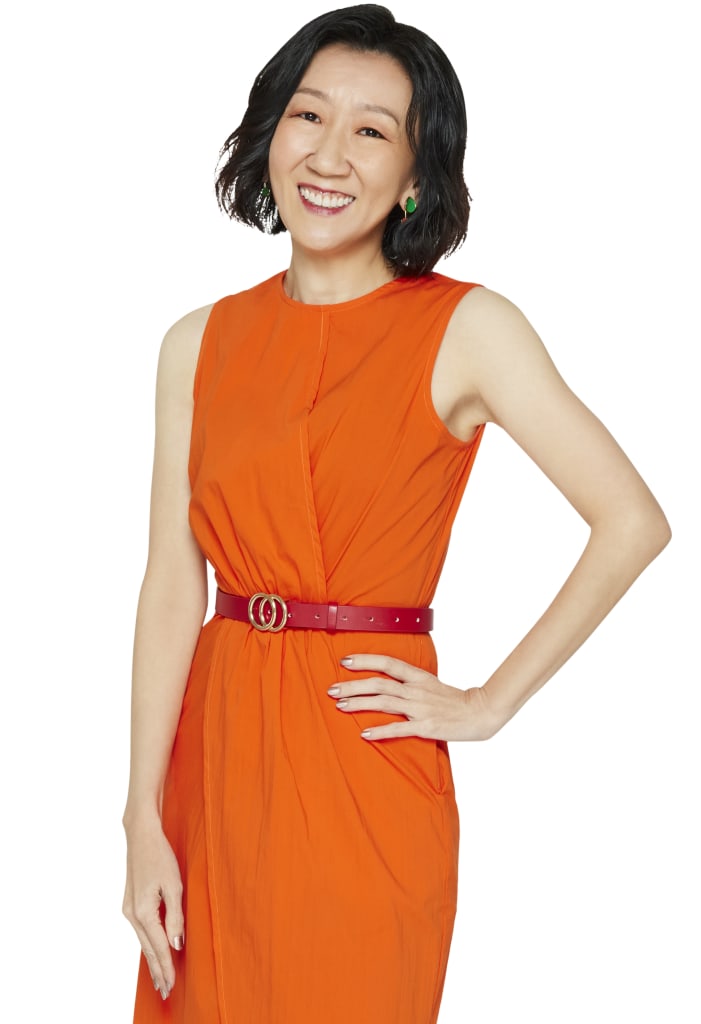 Language
Mandarin, English
Huang Shu Jun is a DJ at Mediacorp Radio Capital 958. She joined Mediacorp in 2002 as a broadcast journalist. After almost a year, she became a producer-presenter with Radio Singapore International in 2003 and spent 5 years of her radio career there.
In 2007, Shu Jun went on a three-week assignment in the US, working on a radio series on understanding the 2008 US Presidential election. It was a collaboration between Radio Singapore International and the US Embassy in Singapore for a series of radio programmes recorded in the United States.
Shu Jun is versatile and experienced in producing current affairs and lifestyle programmes. In addition to being a producer-presenter, Shu Jun is a sought-after voiceover talent and onsite host and has experience hosting road shows. She has also hosted various events on festive occasions, including the Lo Hei during Chinese New Year at the Istana, Lantern Festival, and the Queenstown 61st Anniversary Celebration. Shu Jun interacts well with people from all walks of life, delighting and engaging them with her stories. She has also hosted a children's storytelling competition organised by the Speak Mandarin campaign.
Portfolio
RADIO 电台
2014 DJ, CAPITAL 958FM, 《958早点正能量》
2015 DJ, CAPITAL 958FM, 《95.8FM 下班生力军》
2016 Mar DJ, CAPITAL 958FM 中三一班
2016 Sep -2017 Mar DJ, CAPITAL 958FM 中二一班
2017 Mar-2017 Sep DJ, CAPITAL 958FM 生力军报道

2017 Sep—2018 Mar DJ, CAPITAL 958FM 小城大事
2018 Mar-2018 Sep DJ, CAPITAL 958FM 《一点空间》
2018 Sep-2020 DJ, CAPITAL 958FM 《所谓夜晚》


EVENT HOSTING 活动主持
2011 – 2012 CNY Lo Hei @ Istana
2013 Speak Mandarin Campaign Parent-Child Story Telling Competition @ Asian Civilisation Museum
2015 Air Asia/Sabah Tourism Board Roving Trip to Sabah
Chan Brothers 50 Anniversary Cruise to Penang KL, Sing and Perform Cajon, acted in skit

Singapore Food Expo Opening Ceremony @ Expo, GOH Minister Lawerence Wong

Chinese New Year Road Shows @ Sports Hub
CPF Roadshows
Pioneer Generation Roadshows
2018 -2020 Co-host radio/TV program " Talk with ministers" show"
2014 CAPITAL 958FM Host Morning Show《958早点正能量》, Rated Top Morning Radio Show in
AC Nelson Survey wave 2 Year 2014
COMMERCIAL/ENDORESMENT 广告/代言
2015 Air Asia/Sabah Tourism Board on Sabah Tourism

VOICE OVERS FOR MULTIPLE RADIO AND TV COMMERCIALS 广告配音
2015-2020 Capital 95.8 Station Promo Trailer

OTHERS 其他
2013 – 2020 NTU Mass Communication Sharing Session on "Understanding the job of a Radio Producer-Presenter"
Various Secondary Schools, Primary Schools' mother tongue week/ career talk sharing