JJ Neo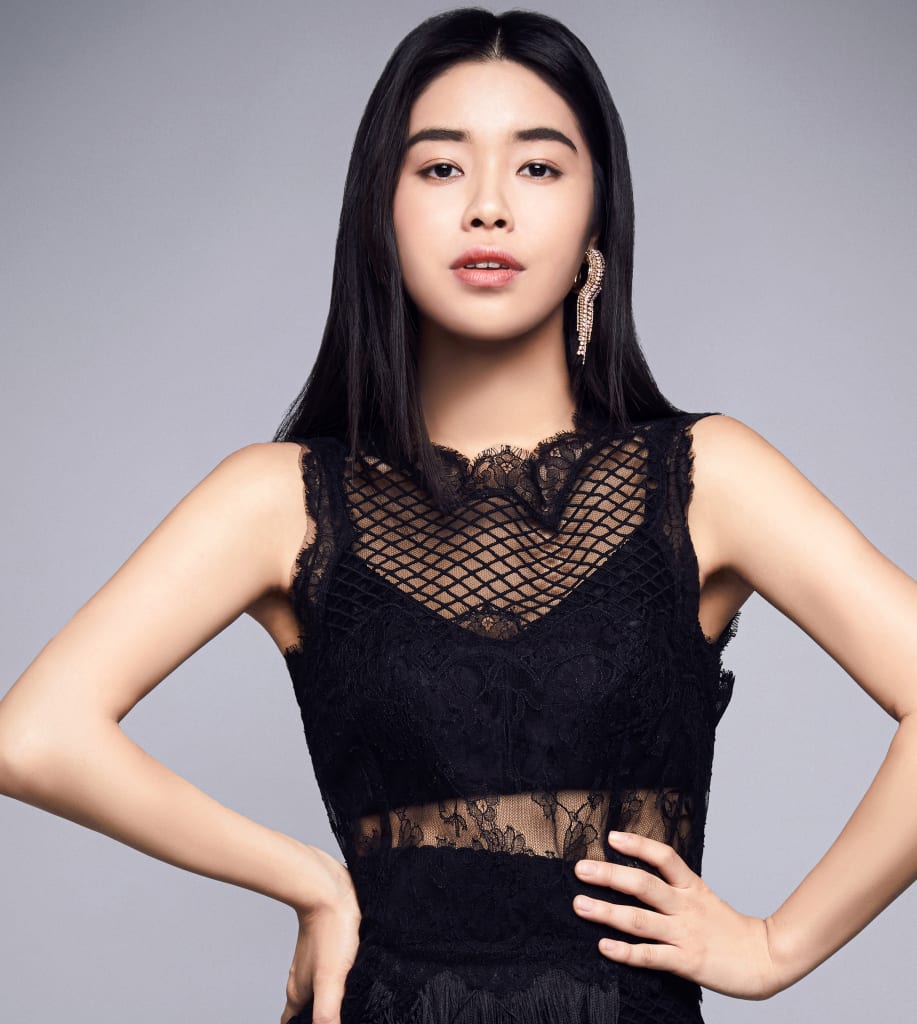 Language
Mandarin, English
Talents
Acting, Singing, Dancing, Songwriting, Hosting
JJ's passion for singing and acting was evident from a young age. Having resided in Taipei from 2007-2012, her teenage years were spent immersed in both English and Mandarin pop songs. As a result, she thoroughly enjoyed performing songs for various school events. JJ was also heavily involved in her school's theatre program, where she wrote, directed, and starred in countless plays.
Since 2015, JJ has collaborated with indie electronica music producers from the US, UK, France, and Australia whom she writes lyrics, melodies, and also sings for. Her collaborations have been released on Soundcloud, Spotify, and Youtube. She enjoys exploring different genres of music and wishes to translate her indie electronica elements into Mandarin pop songs.
After being approached by a talent scout, JJ was encouraged to join the Acting Category of Huayi Brothers Icon Search in 2018. Though the talent competition was her first attempt at acting in Mandarin, JJ was crowned winner of the Acting Category in Singapore. This took her to Shenzhen, China where she competed alongside 51 other contestants from China, Melbourne, Sydney, and Toronto in the grand finals of the competition. JJ emerged as one of the final winners, walking away with an exclusive invitation to the Shanghai International Film festival as a performing artiste.
In 2020, JJ and Jarrell collaborated and worked on a Covid song "The Light" that is recognized nation wide, the song is not only shared by many, our prime minister Lee Hsien Loong also shared the song on his social media.
A philosophy major at the National University of Singapore, JJ's lust for life and sunny outlook motivates her to keep embarking on new challenges in music, acting and hosting.
Portfolio
电视剧 TV SERIES
2022 卫国先锋2 When Duty Calls
Adulting
别来无恙 Truths About Us
2021 邻里帮 The Heartland Hero
Future Proof
2019 都市狂想 《 选择父母 》A World Of Difference (Toggle)
2018 戏 ,不是这样拍的 Demystifying TV (Toggle)
电视主持 TV HOSTING
2021 Mind Blown!
2019 学长学姐好样的!Thumbs Up! Senior

全民出来走走 SG Explorers (Guest Host)

综艺节目 VARIETY
2021 Food Chase

2019 两代美味关 系 Taste of Love (Guest)
音乐作品 DISCOGRAPHY
2020 The Light - collaboration with Jarrell Huang
没时间 (Solo Single)
2017 Hide & Seek – NUDE ft. JJ
In my Mind – NUDE ft. JJ
2016 Crush – Filip and MYRNE ft. JJ
Intermission – Dirty Chocolate and MYRNE ft. JJ
2015 Jeune – MYRNE ft. JJ
Rainflora – MYRNE ft. JJ
Bones – MYRNE ft. JJ
Cut the rope – NUDE and stolensnares ft. JJ
Drusilla – Stélouse and stolensnares ft. JJ
2013 Demolition – Stolensnares ft. JJ
2018 Winner of 2018 Huayi Brothers Icon Search Acting Category, Singapore Region
中国华谊兄弟时尚新星盛典新加坡区选拔赛,冠军
Winner of 2018 Huayi Brothers Icon Search, Shenzhen Grand Finals
中国华谊兄弟时尚新星盛典,深圳总决赛,优胜者
Invited Performing Singer for 2018 Shanghai International Film Festival
受邀为上海国际电影节华谊之夜演唱嘉宾之一