Liang Ping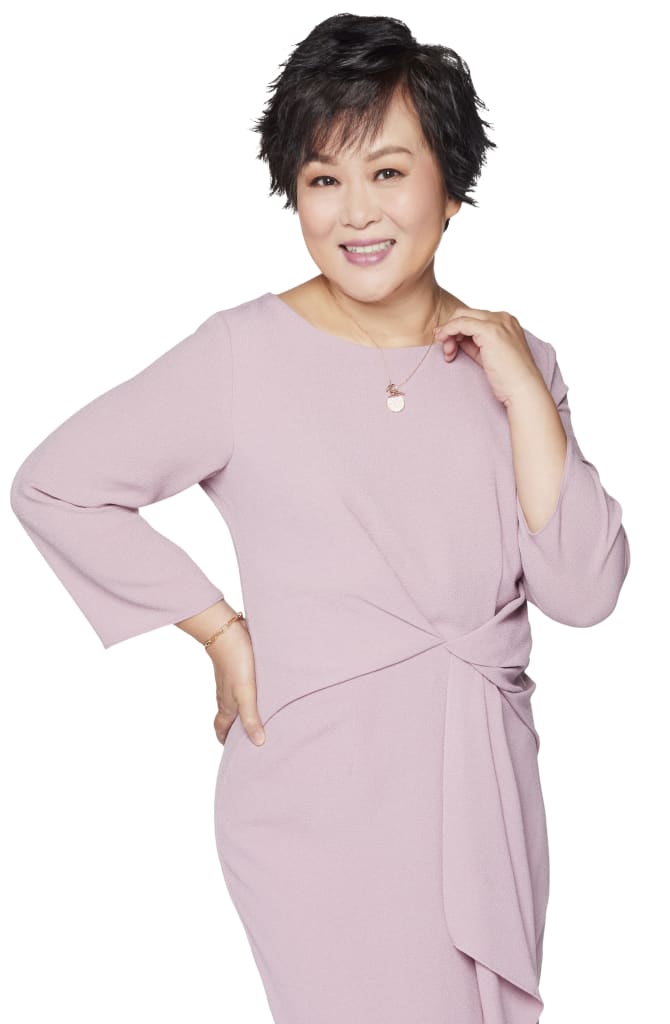 Language
Mandarin, English
Talents
Hosting, Acting, Teaching
Liang Ping is a DJ at Mediacorp Radio Capital 958. She graduated from Beijing Normal University (BNU) with a Master's degree in Chinese Language and Literature. Liang Ping started as a TV host in the 80s and subsequently joined Radio 3 and music station YES 933 as a DJ before moving on to news and information station Capital 958.
An experienced onsite host, she has done live commentaries for the National Day Parade and other outdoor events. Liang Ping has also published a book detailing her travels in 2000 and is now a producer for Chinese health programmes such as《中医中药趣谈》and《健康养生馆》.
In 2015, Liang Peng also produced the radio programme《萍水相逢》, inviting media students from Radio DJ Course (Radio Academy 101) on air to chat with her on lifestyle topics. In the same year, she also produced《优雅人生》, interviewing the elderly and sharing the joys of retirement. Till today,《优雅人生》is still a top-rated programme.
Portfolio
EVENT HOSTING 活动主持
2015 - Green Land Roadshows
AWARDS/ACHIEVEMENTS 奖项/荣誉
2011 Lifetime Achievement Award at Singapore Radio Awards
新传媒 广播终身成就奖
2004 Golden Mike Awards
广播成就奖 (中文部金唛奖)
1998/2003 Golden Mike Awards
最佳服务精神奖
ENDORSEMENT - ADVERTISEMENT/TV COMMERCIAL 平面/电视广告
2015-2016 - Watson Jubilee Card
Albums 唱片
2005 - 制作《药草园》CD (售卖)
2003/2006 - 录制《励志小品》CD (售卖)
Publication 出版物
2006 - Editor for 《听、说70》Radio 70th Commemoration book
广播70周年纪念特刊《听说70》中文广播纪实的责任编辑
2000 - Author of 《萍踪鸿影》travelogue book