Paige Chua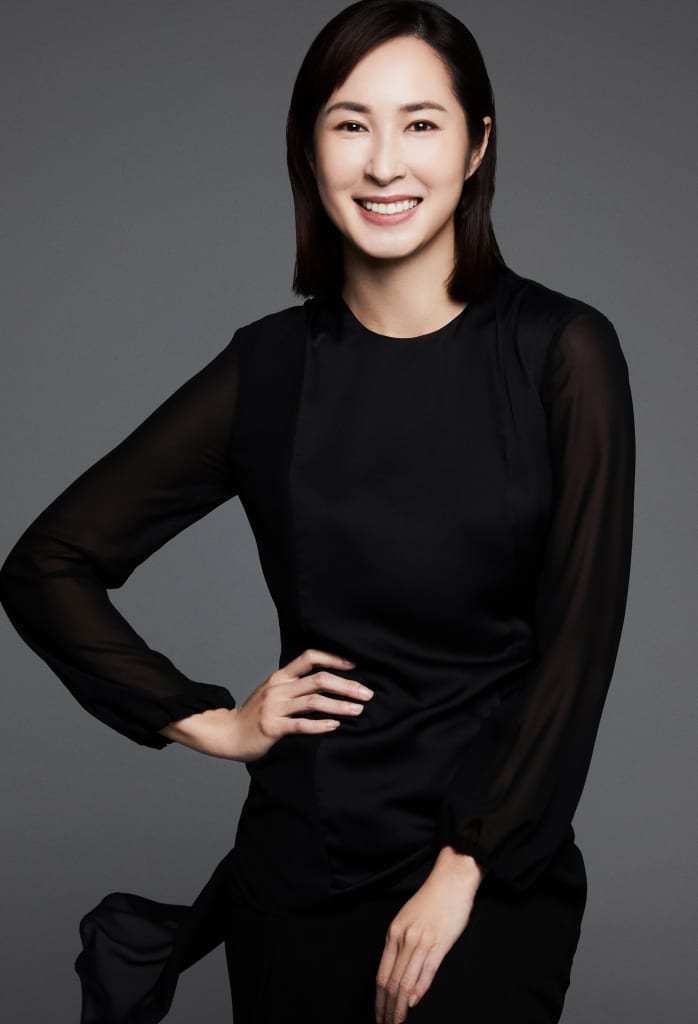 Language
Mandarin, English
Talents
Acting, Yoga, Modelling
Paige entered showbiz after being offered a main supporting role in the popular Chinese drama Just In Singapore. She was modelling for 4 years mainly appearing in television commercials, print advertisements and fashion magazines prior to this production.
Paige is an avid sports person who graduated from the National University of Singapore. She was from the National Youth Netball team from 1997-1999, when a sports injury prevented her from achieving more in the arena. She continues to keep herself active in sports by playing tennis, swimming and doing Yoga.
Paige participates actively in short film productions. She participated in the short film Blind, part of director Royston Tan's Royston's Trilogy Series, after shooting a commercial directed by Royston himself. This sparked a series of auditions where she successfully claimed roles in other short films.
Paige received a nomination for Best Supporting Actress at Star Awards 2010 for her role as a tomboy in The Dream-catchers, less than 2 years after her TV debut with her natural acting. She also earned her nominations at Star Awards in 2017 & 2018 for her convincing roles in Hero & Mightiest Mother-In-Law.
Paige made her hosting debut in 2012 when with lifestyle programme LOHAS on Channel U. She went on to host The Activist Journey II and Renovaid 4, moving viewers with her sincerity and passion for humanitarian causes.
Besides acting, Paige's love and curiousity for adventures has brought her to Inner Mongolia and hiking in New Zealand.
Portfolio
TV SERIES 电视剧
2022 卫国先锋2 When Duty Calls 2
医生不是神 (130集长寿剧) Healing Heroes (130 episodes)
2021 邻里帮 (130集长寿剧)The Heartland Hero (130 episodes)
小心啊!谢宇航 Watch Out! Alexius (MeWatch drama)
心里住着老灵魂 Soul Old Yet So Young

2020 快乐王子 Happy Prince
男神不败 Super Dad
2019 爱。起航 Voyage Of Love
Toggle 游乐场 Toggle Playground
Toggle 看见看不见的你 Toggle I See You
你那边怎样·我这边OK All is Well
致胜出击 The Good Fight
2018 维多利亚的模力 VIC (Toggle drama - special appearance)
加文纳桥的约定 Toggle Love at Cavenagh Bridge
祖先保佑II Blessing II
你也可以是天使3 You Can Be Angel 3
2017 最强岳母 Mightiest Mother-In-Law
卫国先锋 When Duty Calls
知星人 My friends from Afar
2016 爱要怎么说 Beyond Words
十年…你还好吗?If Only I Could
来自水星的男人 The Gentlemen
勾魂使者 The Soul Reaper (special appearance)
大英雄 Hero
2015 心迷 Mind Game
百岁大吉 Good Luck
一家都不能少 Families on the Edge
分手快乐 Let It Go
Code of Law 3
限量爱情 Love?
2014 逆潮 Against the Tide
2013 浴女图 The Enchanted
好运到 It's A Wonderful Life
96°C咖啡 96°C Café
阿兵新传 The Recruit Diaries
骤变 Sudden
The School Bell Trilogy (Okto)
2012 微笑正义 Poetic Justice
2011 生日快乐 Be Happy
2010 最火搭档 Unriddle
无花果 The Score
秘密花园 Secret Garden
2009 未来不是梦 The Dream-catchers
想握你的手 Your Hand In Mine
2008 一房半厅一水缸 Just in Singapore
绝对佳人 La Femme
叮当神探 Crime Busters x 2
FEATURE FILM 短片
2006 Crossroads
Hainanese Chicken Rice

2005 Fallacy

2004 Blind
Single in the city
Sound of Fury
MOVIE 电影
2011 - It's A Great Great World 大世界


TV HOSTING 电视主持
2019 极件任务 Mission Delivery

2015 Women Warriors 巾帼女将
Unusual Schools 不一样的学校

2013 Renovaid 4
Coffee Break (Toggle)

2012 LOHAS 乐活好正点
The Activist Journey II 仁心侠旅2
AWARDS/ACHIEVEMENTS 奖项/荣誉
2022 Star Awards 2022 - Top 10 Most Popular Female Artiste
红星大奖 2022 十大最受欢迎女艺人

2021 Star Awards 2021 - Top 10 Most Popular Female Artiste
红星大奖 2021 十大最受欢迎女艺人
2019 Star Awards 2019 - Top 10 Most Popular Female Artiste
红星大奖2019 十大最受欢迎女艺人
2018 Star Awards 2018 - Top 10 Most Popular Female Artiste
红星大奖2018 十大最受欢迎女艺人
Star Awards, nomination for Best Actress (Mightiest Mother-In-Law) 红星大奖, 入围最佳女主角(最强岳母)
2017 - Star Awards 2017 - Top 10 Most Popular Female Artiste
红星大奖 2017 十大最受欢迎女艺人
Star Awards, nomination for Best Supporting Actress (Hero) 红星大奖, 入围最佳女配角 (大英雄)
2015 - Star Awards 2015 Top 10 Most Popular Female Artiste,
红星大奖十大最受欢迎女艺人
Star Awards, nomination for Best Supporting Actress (Against the Tide) 红星大奖, 最佳女配角提名 (逆潮)
2012 - Star Awards 2012 - Top 10 Most Popular Female Artiste
红星大奖, 十大最受欢迎女艺
2010 - Star Awards, nomination for Best Supporting Actress (The Dream-catchers), 红星大奖, 最佳女配角提名 (未来不是梦)
ENDORSEMENTS 代言
2018 - present Victorial Facelift
2014 - MDI Vitagen
2013 to 2014 - Scholl Compression Stocking & Avenza Beauty Biotics
2009-2012 - Fisherman's Friend