Quan Yi Fong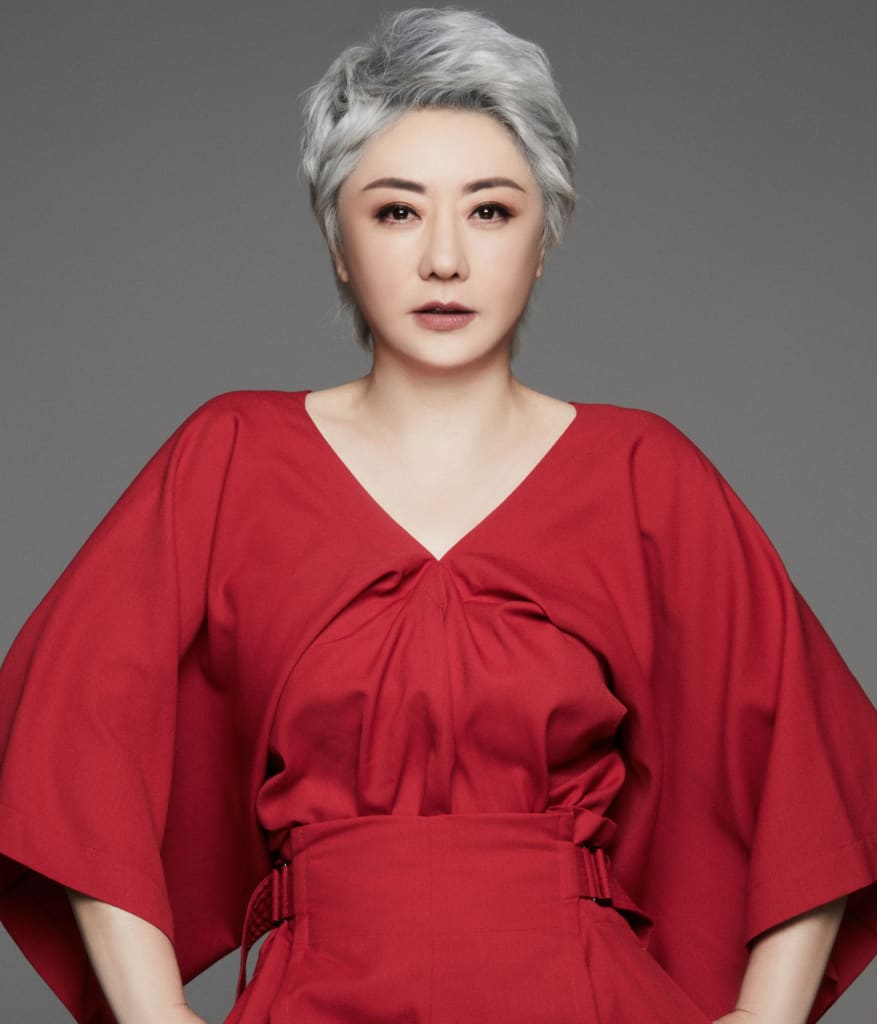 Language
Mandarin, Hokkien
Chuan Yi Fong's debut in the highly rated sitcom, "Don't Worry Be Happy", was such a hit that every household remembers her as the bimbotic yet endearing wife of Chew Chor Meng. Today, Quan Yi Fong is the mouth-piece of the regular Singaporean and her candour is welcomed by both classes of audience.
Chuan Yi Fong was from the-then SBC compere course and the top student no less. Immediately after, she was signed on to be a full-time compere with MediaCorp. A choice host, Yi Fong has been the anchor for numerous variety programmes including mega shows like Star Search and Ren Ci Charity.
A household name known for her acerbic wit, Yi Fong is one female artiste with enough gusto to call her own!
Yifong beats renowned Hong Kong hosts Bowie Tsang of ATV and Dong Qing of CCTV (China) for the Best Programme Host (Female) through her emotive performance in Life Transformers 2 at the inaugural Asia Rainbow TV Awards organized by HK Televisioners Association and China TV Production Committee, held in Hong Kong in Mar 2011.
Yifong won her 2nd "Best Variety" host award in 2013 Star Awards and 1st "Best Info-ed" host award 2014 Star Awards. After stopping for several years in acting, Yifong finally returned to acting in 2015 with a movie "Fast and Fabulous" end Dec 2015.
Yifong is currently the only host in the local entertainment industry who won 7 hosting awards.
Portfolio
MOVIES 电影
2022 Fat Hope 超磅名模 (Coming soon)
2016 Young & Fabulous 最佳伙伴
2009 The Wedding Game 大喜事
1999 Twelve Storey 十二楼
Telemovie
2010 Carlsberg Telemovie Series Episode 1
1997 The Scoop Joey 迷情专访
1995 Love Knows No Bounds Xiu Hui 甜甜屋
Pointed Triangle Shi Jia 杀之恋
1994 Love Dowry Min 爱情定金
TV HOSTING 电视主持
2021 权听你说 2 Hear U Out 2
2020 权听你说 Hear U Out
怡凤和妹妹的厨房 Yifong and Eleanor Kitchen
2019 古早味侦探 Old Taste Detective
我是媒体人Beyond the Cameras
线人 3 Fixer 3
我的明星是导游 14 My Star Guide 14
新年特备节目 2019 Chinese New Year Countdown Show 2019
真情无障爱 2019 SPD Charity 2019
才华横溢出新秀 -户外海选
2018 我赚到了 Thrift Hunters
室内新玩家 Play House
Chinese New Year Show 2018
听我说 Voices
线人 2 Fixer 2
红星大奖 2018 Star Awards 2018
翻乡找味 Taste of Nanyang
SPOP Semi final and final
2017 爱心72小时 Hearts and Hugs
不一样的旅店 Unique Lodging
说走就走短假期 Take a break
咕鸡咕鸡庆丰年 2017 Chinese New Year Eve show
真情无障爱 SPD charity show 2017
我的明星是导游 My Star Guide 12
线人 Fixer
2016 爱上GIANT过肥年 2016 Giant 2016
情牵白首爱不息 Lion Charity Show 2016
四大名厨 4 Celebrity Chef
金星火星大不同 II Mars VS Venus II
游市集 Market in Asia
爱心72小时 Hearts and Hugs
衣橱密语 Closet Secret
好说快说一起说 Your Thoughts Please

2015 爱上GIANT过肥年 2015 Giant Fest 2015
邻里厨王2 Neighbourhood chef 2
妆艺大游行2015 Chinggay 2015
真情无障爱 2015 SPD charity 2015
红星大奖2015 Star Awards 2015 show 2
今天我代班 Leave It All To Me
异乡。驿客 Home away from home
家家有COURTS赢奖乐 The Courts show
2014 爱上GIANT过肥年 2014 Giant Fortune 2014
Hey You!
骏马奔腾喜迎春 LNY show
Kids In Charge
寻8先锋 Finding 8
爆料黑玫瑰2 Black Rose 2
哪里出问题2 Shoot it 2
到底住哪里 Where to stay
公子爱挑战 Round and Round we go
学校没有教的事 What your school never teach
女人俱乐部3 Ladies Nites 3
星货我来卖 Celebrity Bazaar

2013 - Giant Fortune 2013
Volkswagen Game Show
It's a wonderful world talkshow
Spot The Difference
全民新煮意
Laughing out loud 笑笑没烦恼
Shoot it 哪里出问题
My Star Guide (HongKong)
红星大奖 2013 show 2
Finding You 寻U先锋
Stir it Up! 电视拌饭
Foodie Dash
2012 - Star Reunion 那些年,我们一起看电视
United Neighbour Society
Simply Exquisite 食分高下
Love in process
I Love I like i不释手
2011 - 爱上GIANT 过肥年
Power Duet K歌2击队
TONGUE TWISTER
Show me the money 钱哪里有问题
Dietary Errors 饮食误区.
Love on the plates 2
2010 - Lunar New Year Special show 2010
Giant Fortune 2010
Black Rose 爆料黑玫瑰
KFC Breakfast KFC 早餐大比拼
Thong Chai Charity 2010
Star Awards 2010 《红星大奖2010》
Life Navigator
Star Search 2010
New Citybeat 2
2009 - Buzzing Cashier II 抢摊大行动
Lunar New Year Special Show 2009
Gotcha, Kids! 娃娃看世界
Celebritea Talk Show II
Buzzing Cashier II 抢摊大行动
Housewive Pte Ltd 主妇的春天
Giant Star 2009
Celebs on board
Life Transformer Season 2
2008 - SPOP Hurray! S-POP万岁
Buzzing Cashier 抢摊大行动
Have A Giant Fun Time
King of Thrift 2 Smart省钱王 2
Celebritea TalkShow
Giant Star
Follow me to Glamour
Women on Top 女人大主意
Life Transformer
Super Mummy
King of Thrift 3 省钱王
2007 - SuperSavers 省省赢家赢新年
Lunar New Year Eve Special 2007 金猪贺岁庆肥年
Chingay Parade of Dreams 妆艺大游行之奇思梦想
Wonder Baby 无敌宝宝擂台赛
King of Thrift Smart省钱王
Numbers Game 数战速决
Ren Ci Charity Show 2007 仁心慈爱照万千
THK Charity Show 一心一德为善乐
The ABC's of Water 洁净所能水中乐
When Cupid Strikes Hello有缘人
Maria is not at home Maria 今天不在家
Be A Giant Star星光灿烂 Giant Star 2007
Society for Physically Disabled charity show 真情无障爱
Shoot III 有话就说III
Star Search 2007 才华横溢出新秀
Law by Law 赢了Law
Good Food Fun Cook 餐餐宝餐餐好
OSIM iGift uHealthy OSIM送礼更健康
Star Awards 2007 - 25th Drama Anniversary show 红星大奖之戏剧情牵25
Star Awards 2007 红星大奖
2006 - Superhost 超级主持人
Ren Ci Charity Show 仁心慈爱照万千
Lunar New Year Eve Special 2006 吉祥灵犬庆新春
Seeking The Right One 选好就结婚
THK Charity Show 一心一德为善乐
May Day Concert
Shoot2 有话就说
中新歌会-非常新加坡燃情之夜
Starry Starry Night 2006
What's Art 什么艺思
Project Superstar 绝对Superstar
Star Chef 名厨玩味
2005 - Ren Ci Charity Show 2005 仁心慈爱照万千
Chingay Parade of Dreams 妆艺大游行之奇思梦想
Lunar New Year Show 天鸡报喜贺新春
Life Scent 花花都市
Love Bites 缘来就是你
Shoot! 有话就说
群星照亮千万心之星光璀璨
NKF Charity Show 1 爱相随
群星照亮千万心之星光荟萃
NKF Charity Show 2 展豪情
What Women Want 2X 真女人
Project Superstar 绝对Superstar
NKF Cancer Show 1 风雨同舟献真心
苗条淑女争风采之瘦身前
Cenosis Beauty Quest 2
Superhost 超级主持人
苗条淑女争风采之瘦身后
Cenosis Beauty Quest 3
Condo & The City 寓望城市
2000-2004 - 'Live'Unlimited 综艺无界限
Happy Rules 开心就好
Ready Steady Go全民出动抢鲜玩
Food Train 食在必行
AHA! 拉票超人王
Dream Challengers 圆梦心计划
Amazing Grace 有心仁事
Never Say Bye Bye 病非末日II
Ren Ci Charity Show 2003-2004 仁心慈爱照万千
Ready Steady Go 2 全民出动抢鲜玩2
Mall & More 夺宝三响炮
Ultimate Tastebud 食在好吃
Do Re Mi 发搜搜搜
全民偶像新登场
1992-2000 - River Hong Bao Show
Star Search Final 1993 才华横溢出新秀
环岛追追追
能耐极限大挑战
Star Search Final 1995 才华横溢出新秀
President's Star Charity 总统星光慈善
Pioneer Aisa KTV Contes
AWARDS/ACHIEVEMENTS 奖项/荣誉
2022 红星大奖' 22 最佳综艺/资讯主持人 Best Variety/info ad Show Host, Star Awards '22
2021 红星大奖' 21 最佳综艺/资讯主持人 Best Variety/info ad Show Host, Star Awards '21
2019 红星大奖' 19 最佳综艺/资讯主持人 Best Variety/info ad Show Host, Star Awards '19
2018 红星大奖' 18 最佳综艺主持人 Best Variety Show Host, Star Awards '18
2017 红星大奖' 17 最佳综艺主持人 Best Variety Show Host, Star Awards '17
红星大奖' 17 超级红星 All Time Favourite Artiste Awards
2016 Top 10 Most Popular Female Artistes, Star Awards'16
红星大奖 16 十大最受欢迎女艺人
2015 Best info ed Host, Star Awards '15
红星大奖' 15 最佳资讯节目主持人
Top 10 Most Popular Female Artistes, Star Awards'15
红星大奖 15 十大最受欢迎女艺人
2014 Best Variety Show Host, Star Awards '14
红星大奖' 14 最佳综艺主持人
Top 10 Most Popular Female Artistes, Star Awards'14
红星大奖 14 十大最受欢迎女艺人
2013 Top 10 Most Popular Female Artistes, Star Awards '13
红星大奖'13十大最受欢迎女艺人
2011 First Asia Rainbow TV Awards
首届《亚洲彩虹奖》"最佳女主持人奖
Top 10 Most Popular Female Artistes, Star Awards '11
红星大奖'11十大最受欢迎女艺人
2010 Top 10 Most Popular Female Artistes, Star Awards '10
红星大奖'10十大最受欢迎女艺人
2009 Top 10 Most Popular Female Artistes, Star Awards '09
红星大奖'09十大最受欢迎女艺人
Best Host <<2009 华 语 主 持 群 星 会 >>
2008 13th Asia TV Award "Best Entertainmet Presenter Award"
2007 Top 10 Most Popular Female Artistes, Star Awards '07
红星大奖'07十大最受欢迎女艺人
2006 Top 10 Most Popular Female Artistes, Star Awards'06
红星大奖'06十大最受欢迎女艺人
2005 Best Variety Show Host, Star Awards '05
红星大奖'05最佳综艺主持人
Top 10 Most Popular Female Artistes, Star Awards'05
红星大奖'05十大最受欢迎女艺人