Vivian Lai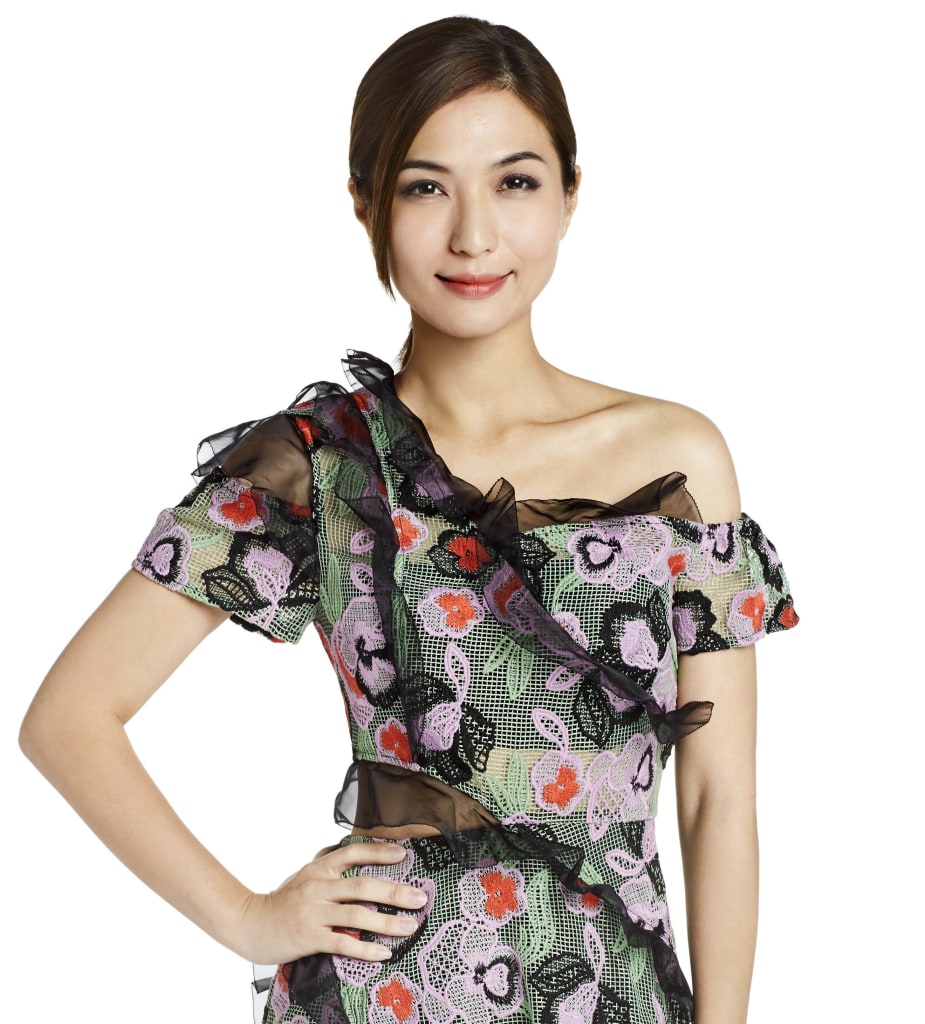 Language
Mandarin, Hokkien
Vivian Lai made her entry into the Singapore television scene with much fanfare. As the winner of Singapore Star Search '99 and the All-Asian Star Search '99 champion, the poised and eloquent beauty has much to offer.
Her acting debut in Knotty Liaisons, a dramedy about modern love, as an interior designer introduced TV viewers to this fresh faced beauty. Thereafter, Vivian played a gossipy and vain magazine reporter in the sitcom Adam's Company starring alongside popular Hong Kong star-VJ David Wu.
As with most artistes in their career, there will definitely be a breakthrough role and this for Vivian came when she played the role of Rachel, an independent, ambitious advertising executive in the contemporary drama Three & a Half Women, who only learnt about the love of family and friends after becoming disabled in an accident. Vivian continues to expand the depth and breadth of her acting abilities as she takes on the roles with Love Thy Neighbour, World At Your Feet, Super Senior and The Queen. Her hard work earned her recognition during Star Awards 2012, when she bagged the Best Supporting Actress Award for her role in Love Thy Neighbour.
In 2006, Vivian has another breakthrough in her career when she hosted her first variety programme Property Classified and since when she has hosted many variety programmes. And her most memorable programmes are Say It and Say It 2.
Fun-loving and easy-going, Vivian is setting milestones in her acting career for all to enjoy. She successfully ascended to All Time Favourite status in 2015, after getting her 10th Most Popular Female Artiste Award in 2014.
She ventured into the world of bubble tea in 2019, and became the founder of her very own tea label.

Portfolio
MOVIES 电影
2017 The Fortune Handbook 财神爷
2009 Where Got Ghosts 吓到笑
2008 Money No Enough 2 钱不够用2
TV DRAMAS
2019 致胜出击 The Good Fight
都市狂想 A World Of Difference
2016 复仇女王 The Queen
2015 长辈甜心 Super Senior
2014 球在你脚下 World At Your Feet
2011 生日快乐 Be Happy
四个门牌一个梦 Love Thy Neighbour
2008 心花朵朵开 Love Blossoms
2007 天堂鸟 Live Again
一房半厅一水缸 Just in Singapore
2006 Time to Heal
奇迹 Making Miracles
十三鞭 The Homecoming
2005 爱情零度C Love @ 0 Degrees Celsius
2004 喜临门 I & II Double Happiness I & II
2003 荷兰村 Holland V
2002 河水山 Bukit Ho Swee
浓浓咖啡乌 Kopi-O
双天至尊III The Unbeatables III

2001 星琐 Looking For Stars
大酒店 The Hotel
三个半女人 Three Women And A Half
2000 爱情百科 Knotty Liaisons
亚当周记 Adam's Company
2020 妈妈的礼物 3 A Gift for Mum 3
Happy Go Lucky
2019 午餐吃什么?What's For Lunch?
Foodie Sunday 2
2018 Agogo 旺旺过好年 Lunar New Year's Eve Special
食不可挡 Food Struck
妈妈的礼物 2 A Gift for Mum 2
时光机 Time Machine
2017 说走就走短假游(泰国) Take A Break! (Thailand)
妈妈的礼物 A Gift For Mum
大厨帮帮忙2 Hey Chef Season 2
小不点·大改造 Little Achievers
冰箱的秘密2 What's in the fridge 2
2016 弹指间的料理 Touch Screen Cuisine
冰箱的秘密 What's in the fridge
客人来咯2 Please Be My Guest 2
2015 大厨你在家吗 Hey Chef
银色嘉年华 Silver Carnival
锁住味道 Novice Challenge
校园美魔王 Hey Gorgeous

2014 饮食达人 Eat & Be Merry
爆料黑玫瑰 Black Rose II
好好说 慢慢讲 2 Say It 2
大厨你在家吗 Hey Chef!
女人聚乐部 Ladies Night
2013 银色嘉年华 Silver Carnival
红星大奖抢先爆 Star Awards Prelude
缤纷万千在昇菘 The Sheng Siong Show
笑笑没烦恼 Laughing Out Loud
好好说 慢慢讲 Say It
2012 食在必行一家亲 Microsft Bring IT Home
小女人.大视界 My Fair Ladies
水中妆艺爱心篇 Chingay
缤纷万千在昇菘 The Sheng Siong Show
食分高下 Simply Exquisite
食品大赢家II Foodie Dash II
2011 绝世好爸妙家人 Drypers Family Man
女人聚乐部 Ladies' Nite
缤纷万千在昇菘 The Sheng Siong Show
煮炒来咯! 3 Sizzling Wok 3
玩家万岁 2 Home Makeover 2
2010 花样型男 U're The Man
普天同庆金虎年 Lunar New Year Eve Special
要你好看 Bioskin Dreams Come True Bioskin
缤纷万千在昇菘 The Sheng Siong Show

2010 都是大发现 On The Beat
红星大奖 亮闪八方 Star Awards Show 1
红星大奖 星光大道 Star Awards Walk of Fame
红星大奖 庆功宴 Star Awards Post Show
我的导游是明星 My Star Guide
SMRT 新游记 Adventures with SMRT
缤纷万千在昇菘 The Sheng Siong Show

2009 牛转乾坤喜临门 Lunar New Year Eve Special 2009
小男人周记 My House Husband's Journal
又馆我去那里 Amuse U
缤纷万千在昇菘 The Sheng Siong Show

2008 阿公阿嬷好介绍 Dialect Delights
Bioskin 要你好看 Bioskin Dreams Come True
馆我去哪里! Amuse Me!
都是大发现 On The Beat
焕然一新 DIY DIY My Home
2007 都是大发现 On The Beat
好想美一下 My Beautiful Life
评价与你迎旺年 The FairPrice Show

2006 吉屋出售 Property Classified
2015 All Time Favourite Award'15 红星大奖'15超级红星
2014 Top 10 Most Popular Female Artistes, Star Awards'14 红星大奖'14十大最受欢迎女艺人
2013 Top 10 Most Popular Female Artistes, Star Awards'13 红星大奖'13十大最受欢迎女艺人
2012 Best Supporting Actress (Love Thy Neighbour), Star Awards 红星大奖
最佳女配 (四个门牌一个梦)

Top 10 Most Popular Female Artistes, Star Awards 红星大奖 十大最受欢迎女艺人
2011 Top 10 Most Popular Female Artistes, Star Awards 红星大奖 十大最受欢迎女艺人
2010 Top 10 Most Popular Female Artistes, Star Awards 红星大奖 十大最受欢迎女艺人
2009 Top 10 Most Popular Female Artistes, Star Awards 红星大奖 十大最受欢迎女艺人
2007 Top 10 Most Popular Female Artistes, Star Awards 红星大奖 十大最受欢迎女艺人
2004 Top 10 Most Popular Female Artistes in Star Awards 红星大奖 十大最受欢迎女艺人
2003 Top 10 Most Popular Female Artistes in Star Awards 红星大奖 十大最受欢迎女艺人
2001 Top 10 Most Popular Female Artistes in Star Awards 红星大奖 十大最受欢迎女艺人
1999 Female Champion of All-Asian Singapore Star Search 才华横溢出新秀
之狮城之星冠军
Female Champion of All-Asian Star Search 才华横溢出新秀 之亚洲之星 冠军