Hazelle Teo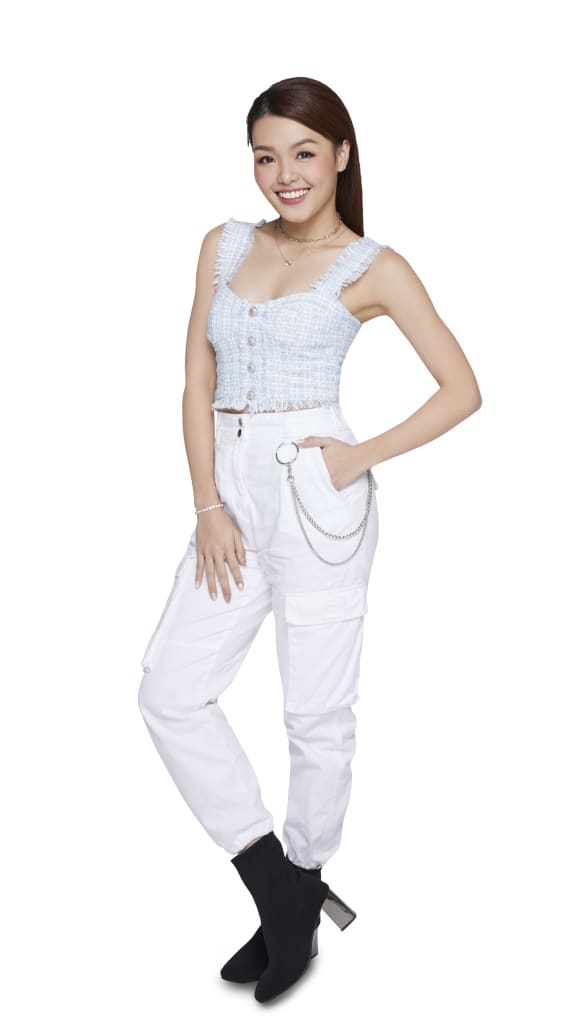 Language
Chinese & English (Dialect: Hokkien)
Talents
Hosting, Acting, Voicing, Dancing
Hazelle Teo graduated from the National University of Singapore in 2017 with a Bachelor's Degree and a double major in Theatre Studies as well as Communications and New Media. She is the ultimate fun lover who is always up for some spice in her life. Her on-air personality is very much like her true self- bubbly, positive and full of funny things to share!
She has always been grateful to land one of the top 12 spots in The Sound Makers 2016, ultimately giving her the opportunity to helm YES 933's night belt and executive all the creative ideas she's always wanted to try on air. She always believes that every listener is precious to her, and she trusts in treating them the way she would her closest friend.
Hazelle strives to spend every minute of her spare time with a good Chinese novel, watching good films or soaked in the world of dance!
Portfolio
MOVIES
SG50 7 Letters: Kelvin Tong's Grandma Positioning System
Cameo role in Jack Neo's 旺得福梁细妹
TV SERIES
Channel 8 Productions: 心情
Channel 5 Productions: The Hush, Faculty, KIN
TV VARIETY SERIES
ONLINE WEB SERIES
RADIO
YEAH夜不打烊 (8PM – 12AM, Mondays to Fridays)
Singapore's top night Chinese radio show garnering the love and support of schooling teens and young working adults
Facebook Live Interviews
EVENT HOSTING
Press Conferences (Web Series conferences)
Fairs and bazaars (SPOP 听我唱)
Charity Events (Thye Hua Kwan, Community Chest Charity)
TV HOSTING
ACHIEVEMENTS
Star Awards 2018 最佳新人:代表作品《亲爱的九月》