Kimberly Wang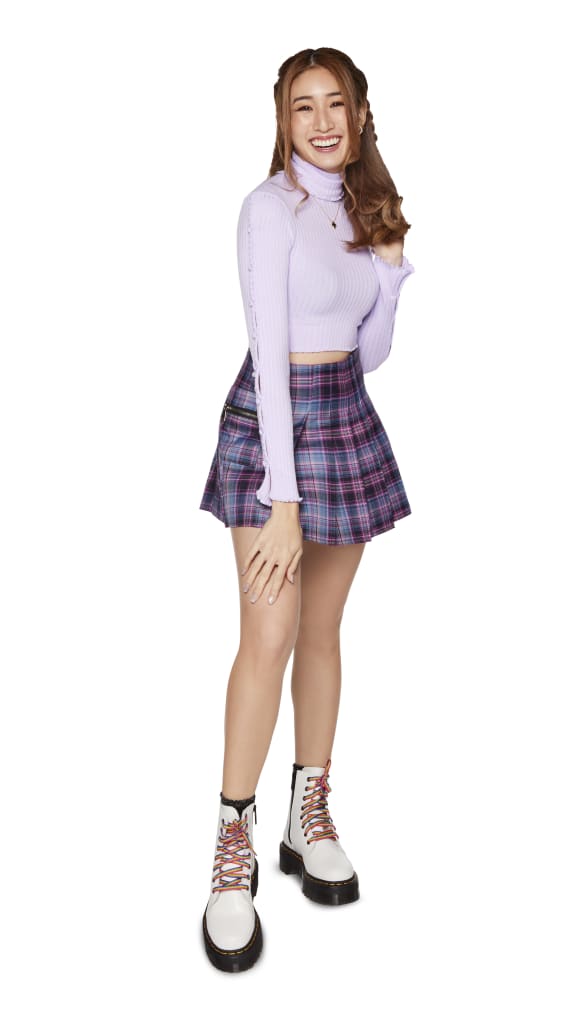 Language
English, Mandarin
Talents
Hosting, Acting, Singing, Dancing, Wakesurfing, Jewellery Design, Photography, Golf, Cooking
987 Radio DJ, host, actress & Fashion/Beauty personality - Kimberly is one of the most recognizable names in the local media industry, and she is fluently bilingual in English & Mandarin as a professional host.

Her background in Theatre began when she was 4 years old, where she was heavily involved in the Chinese theater scene earning nationwide recognition in the press for her breakthrough performances before she progressed to be a TV host & actress when she was 9. Kimberly grew up as a child actress & host, and became a mainstay in the industry when she was minted as the Champion in the 2011 Radio Star Competition, beating out over 400 contestants.

She is currently a host of the morning drive time show on 987 together with Gerald Koh - 987 GET UP. Known for her creative vision, relatable personality and quality content, Kim constantly works with an expansive repertoire of local & international clients as a Host and Key Fashion & Beauty Personality - including well-known brands such as Chanel beauty, Louis Vuitton, Dior, YSL Beauty, Laura Mercier, TAGHeuer, Samsung, Adidas and more. She is also currently the Youth ambassador of National Council of Problem Gambling.

Kimberly has also continued acting and hosting in both English & Mandarin projects such as Rojak (Lead), Channel 5's previous long-running drama Tanglin (Lauren), Dance With Me (Lead), 《我的万里挑一》, mandarin variety show 《相信我吧!》Liar Liar Pants on Fire.
Portfolio
TV SERIES
2019 - My One In A Million《我的万里挑一》
Remember Us This Way《到此一游》
2018 - Dance With Me
Love at Cavenagh Bridge 《加文纳桥的约定》
2017 - Tanglin
My Teacher is a Thug 《爱. 不迟疑》
2016 - Rojak
K.O
2015 'Love?, Love Conquers Everything
TV VARIETY SPECIALS
2017 Eat Already 2 《吃饱没? 2》
Super 100
We are Singaporeans
Hear My Thoughts
Year-end Count-down
2016 Don't Forget to Remember
Closet Secrets 《衣橱密语》
President's Star Charity 2016
Surial Channel, 'Adat Padat
Eat List Star
TGIWTF
2021 相信我吧 (Liar Liar Pants on Fire)
前线开讲
EVENT / TV HOSTING
2021 Samsung S21+/ S21 Ultra Livestream (host)
2021 NYC Youthopia Conversation on Online Harms
2021 Polo Ralph Lauren's 1st Anniversary on Lazada
2021 Lamer Brand Launch on Lazada
2021 Green Plan Challenge
2020 Dior Capture Totale Launch Host
2020 - 2021 Lazada Guess It Gameshow Host (8.8, 9.9, 10.10, 11.11 shows etc)
2020 Lazada Everyday Edit (4 week livestream) host
2020 LazTalent Bootcamp Host & Mentor
2020 SkinCeuticals livestream host
2020 SkinCeuticals TANGS Store Launch livestream host
2020-2021 GG>5 Official Livestream host (ongoing)
2020 Laura Mercier Bake & Make Up Translucent Loose Setting Powder Launch livestream (host)
2020 YSL Beauty Discover Pure Shots Global Livestream (host)
2020 Samsung Note 20 Ultra 5G Launch livestream (host)
2020-2021 NYE Sparks Squad Countdown show (host)
2020 Estee Lauder Holiday event livestream (host)
2019 Amorepacific (Laneige) Appearance in Shanghai
2019 Funan Mall Opening
2019 MCCY Cohesive Campaign
2019 HPB Campaign
2018 Adidas Events
2018 Mercedes Video Shoot
2018 MAC Video Shoot
2017 Nudestix Event
2017 SK II Festive Party
2017 The Celebrity Agency Retrolicious Party
2017 DBS PayLah event
2015 The National Science Challenge 28th SEA Games, Sports Presenter
2014 Today At The Games: Commonwealth Games S. LEAGUE, Sports Presenter
2010 Youth Olympic Games
2011 - Champion, 987's Radio Star competition

ENDORSEMENT
2020 - Ambassador for National Council on Problem Gambling
2019 - Zoff
The Body Shop
CAMPAIGN
2019 MacCosmetics Spring Launch campaign (JPN)
2019 Pandora Garden campaign
2019 Laneige Water Bank Moisture Campaign (SH)
2019 Zoff eyewear ambassador
2019 Shiseido SENSE launch campaign
2019 Samsung Galaxy Unpacked / Note 10 & Note10+ campaign (NYC)
2019 Armani Beauty Armani Cinema campaign
2019 Pandora What Do You Love Campaign
2019 YSL Beauty Pure Shots Campaign (SH)
2020 Adidas IVY PARK collection
2020 Laura Mercier 2020 Partnership
2020 Laura Mercier Bake & Make Up Transluscent Loose Setting Powder campaign
2020 Dior Amour x Elle magazine campaign
2020 Pandora Signature Moments campaign
2020 Pandora Celebrating 20 years campaign
2020 - 2021 NCPG Youth Ambassador
2020 Clarins 11.11 Wishes Campaign
2020 Tory Burch FW20 shoe campaign
2020 Coach Swinger Bag campaign
2020 Pandora Holiday Collection campaign
2020 Samsung Note 20 Ultra campaign
2020 Dior Make Up Christmas Launchpad @ Sephora campaign
2020 YED (Youth For The Environment) Campaign
2021 Samsung S21+/ S21 Ultra Launch Campaign
2021 Dior, Miss Dior For Love Valentine's campaign
2021 Louis Vuitton Meteore & Etoile fragrance campaign
2021 STB SingaporeRediscovers Passion Made Possible campaign
2021 Maje Paris Stick Bag campaign
2021 Coach Ergo Bag campaign
2021 LV Spin-off show
2021 YSL Beauty Le Cushion Encre de Peau campaign
2021 TagHeuer FOB (Friend of brand/ Ambassador)
2021 HSBC Women's Golf Game Changers
2021 Longchamp x Emotionally Unavailable campaign
2021 Bvlgari Parfums Bvgalri Allegra Campaign
2021 Dior Beauty Dior Lip Glow Campaign
2021 THEORY Singapore launch campaign
2021 Loccitane 2021 partnership
2021 Adidas Singapore partnership (long-running)
2021 MAJE Paris High Summer campaign
2021 Laura Mercier 2021 Partnership
2021 PEDRO Fall campaign
2021 Club21 Mulberry x Alexa Chung campaign
2021 MENS Folio x TAGHeuer Cover