Yasminne Cheng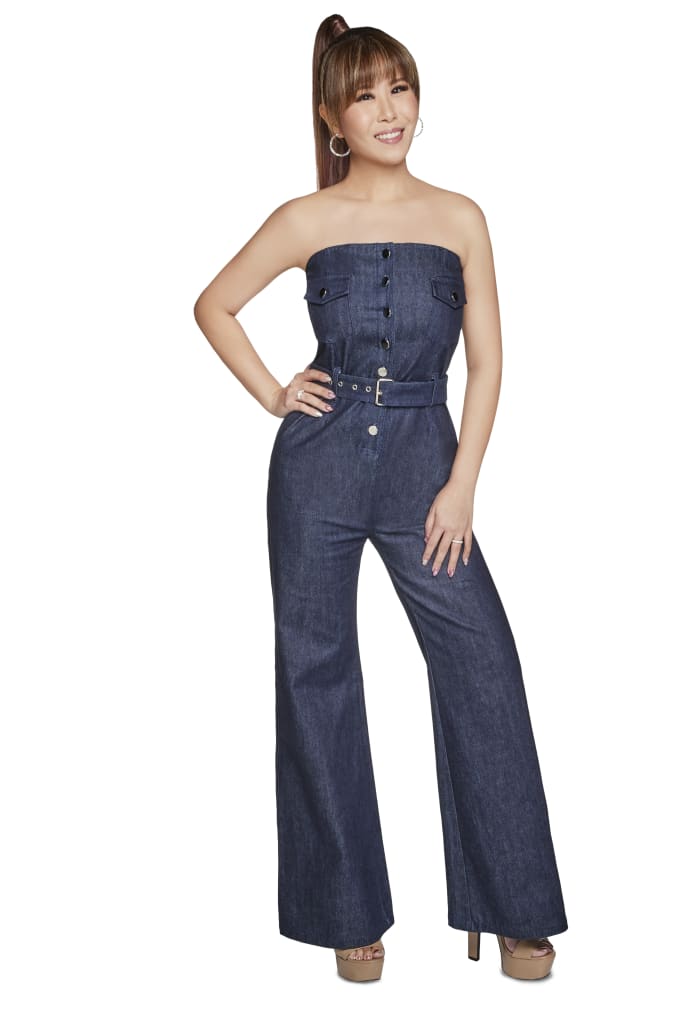 Language
English, Chinese
Talents
Hosting, Voice Over
Yasminne Cheng started out in 1998 at Passion 99.5FM, before moving to 987FM and Class 95FM. She currently hosts the number one English lunchtime show "Lunchbreak" (weekdays 10am to 2pm) on Class 95FM, Singapore's number one English radio station.
Prior to that, she was the anchor for the popular night show, Love Songs, (weeknights from 9pm – 1am) on Class 95FM for 7 years where the show saw its highest ratings by AC Nielson.
From 2006 to 2007, Yasminne straddled two radio stations by also anchoring the arts belt on Lush 99.5FM. She also doubled up as Assistant Music Director for Class 95FM for several years.
Classy and charismatic, Yasminne is a versatile host and has been engaged for many roadshows, product launches and workshops, press conferences, award ceremonies, corporate events, bridal shows and private weddings. Prior to joining Mediacorp, she was also the host for numerous Disney roadshows.
Yasminne's voice is unmistakable and instantly recognisable. As one of the top female voice-talents in Singapore, she has voiced just about everything from TV and radio commercials, corporate videos, animations, TV shows, video games, GPS systems to telephone voice prompts.
In 2015, she was the host for Channel 5's first daily talkshow, The 5 Show, for 187 episodes.
Yasminne holds a Bachelor of Arts degree in Political Science and English Literature from NUS, and a Master of Arts degree in Transnational Communications and the Global Media from Goldsmiths College, University of London.
Portfolio
RADIO
2011 to Present - DJ, Class 95FM, Lunchbreak
2007 to 2011 - DJ, Class 95FM, Love Songs
2004 to 2007 - DJ, Lush 99.5FM
2002 to 2004 - DJ, 987FM
1998 to 2000 - DJ, Passion 99.5FM
TV HOSTING
2015 - The 5 Show (187 episodes), Channel 5
2014 - "Celebrate SG50" NYE Countdown Show, Channel 5
2007 to 2008 - Music Reviewer for "Hit List" on Prime Time Morning, Channel News Asia
"The Changi Experience" Terminal 3 Feature, Channel News Asia
EVENT HOSTING
2015 - Audi Golf Challenge
Harvey Norman Millennia Walk Flagship Superstore Opening
China Horse Club Press Conference
Institute of Advertising SG's Hall of Fame Awards 2015
John Lewis Launch
Shangri-la Hotel Singapore Bridal Show
"The Best Of You" Exhibition by Julie's Biscuit
Mandarin Orchard Bridal Show
The Body Shop Christmas Collection Media Launch
Tempur Launch
Westin Singapore Bridal Show
Ricola 75th Anniversary
Givenchy Teint Couture Cushion Launch
Resorts World Sentosa Bridal Show
2014 - Larry Jewellery Paragon Store Opening
Pandora Essence Collection Media Launch
Changi Airport Group Awards Ceremony
Marc Jacobs Beauty Launch
Credit Suisse Golf Event
ELLE Awards 2014
Lipton Tea Party
ANTEPRIMA 999 Pure Silver Collection Cocktail Party
Larry Jewellery Festival
Institute of Advertising SG's Hall of Fame Awards 2014
ELLE x Pandora
Resorts World Sentosa Bridal Show
ELLE x DVF (Diane von Furstenberg)
Ishka Media Launch
8Days Dinner with the Sumos
Promax BDA Awards 2014
Ritz Carlton Hotel SG Bridal Show
ELLE x DIOR
Marigold Yoga Event
"The Best Of You" Exhibition by Julie's Biscuit
Parkway Health Breast Cancer Seminar
2013 - Tokyo Auto Salon Press Conference
ANTEPRIMA Takashimaya Store Opening
Callaway Golf Challenge
Singapore Infocomm Technology Federation Awards 2013
Charriol 2013 Collection Media Launch
Singapore Woman Award 2013
Canon SG Corporate Night
Dermal Therapy Launch
Resorts World Sentosa Bridal Show
Shangri-la Hotel SG Bridal Show
ELLE Horoscope Party
Marigold Yoga Event
Kirei Kirei Campaign
8Days Eat Food Trail
Philosophy Private Event
Bella Skincare Press Conference
ELLE Awards 2013
Darlie Private Event
Style Magazine Fashion Extreme Party
2012 - Ferrari Private Event
Ferrari Custom Build Launch
Great Eastern Women's Run Pre-run Private Event
Great Eastern Women's Run
Mercedes-Benz SL Launch
Triumph Awards Ceremony
Harvey Norman Anniversary
Canon SG Corporate Night
Kronenbourg Private Event
ELLE Women In Music
Shangri-la Hotel SG Bridal Show
BLUE (boyband) Meet & Greet
Furniture Show 2012
Canon Private Event
Bobbi Brown Private Event
Guerlain Private Event
Style Magazine Anniversary Party
Philosophy Private Event
Laneige Private Event
ELLE Awards 2012
Merdian Junior College Career Seminar
2007 to 2011 - OCBC Robinsons Visa Platinum Card Launch
Singapore Tatler Fashion Hall of Fame
Hong Kong Tourism Board
Bintan Lagoon Resort SILK Launch
Mary Chia Urban Homme Launch
The Jewel Box at Mount Faber Christmas Countdown
SMRT's Creative Director of the Year Media Launch
Channel 5 HD5 Launch
The Body Shop Product Launch
The Jewel Box at Mount Faber Christmas Countdown
Christmas Party for "Very Dior" members
AWARDS/ACHIEVEMENTS
2013 - MediaCorp Radio Awards — Most Stylish Radio Personality, Female

COMMERCIAL/ENDORSEMENT
2016 - Audi Brand Ambassador
2015 - North Park Residences TVC
Audi Brand Ambassador
XtheHaze Ambassador
2014 - Reebonz TVC
Magnum Ice-cream Video
Christmas Wonderland at Gardens By The Bay
2013 - Shark Savers Ambassador
OTHERS
2015 - Yasminne's Home Feature, HGTV
Judge, Foodie Face Off, Asian Food Channel
Judge, Restaurant Association of Singapore Epicurean Star Award 2015
Judge, Clubpets Magazine, Love at First Sight Competition
Guest, Body & Soul, Season 2 Episode 5, Channel 5
Home+Living Magazine Cover
8DAYS Magazine Cover
Clubpets Magazine Cover
"Good To Be Home On 5" Music Video, Channel 5