Ben Yeo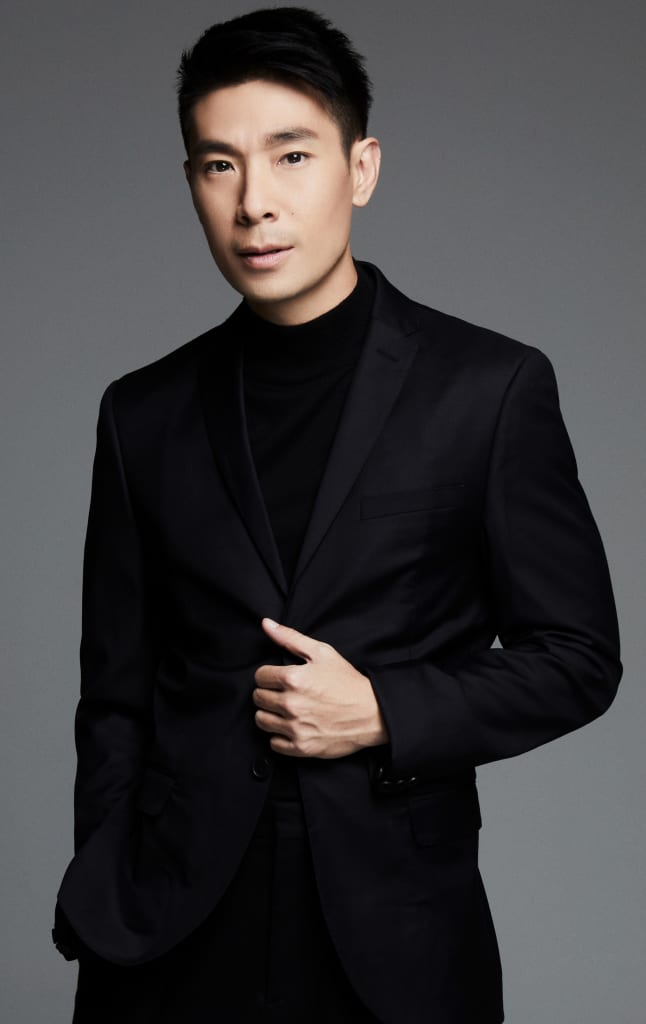 Language
Mandarin, English, Cantonese, Hokkien
Talents
Hosting, Acting, Singing, Guitar, Cooking
Ben Yeo was a model before being talent scouted by SNAP, a popular Channel U reality show that was searching for young people with idol good looks. He emerged winner with his unique Japanese looking charms.
Despite the lack of formal training in hosting, his natural and approachable demeanour in popular variety programmes such as $2 Wonderfood!, King Of Thrift and Footprints in Malaysia won over audiences both young and old. SHATEC -trained Ben is also a good cook, making him a popular choice for food-themed shows such as I Cook For You.
Ben is also a talented actor. He was spotted by a TVB producer after a chance meeting and was immediately cast in a TVB drama Food For Life- Yummy Yummy as one of the male leads, acting alongside popular Hong Kong artistes Kevin Cheng Kar Wing, Charmaine Sheh, Raymond Lam, and Tavia Yeung Yi.
A doting father to his young son, Ben divides his time between family, his TV work and his fashion business. In his free time, Ben likes strumming on his guitar. He enjoys music and occasionally performs as a guest of local band group Chou Pi Jiang.
Ben started to work on his first book in 2013 on cooking for kids from his own experience and received very good response. Following the success of his first cookbook, Ben has also published a second cookbook 'Healthy Meals For Kids' in 2017, which is packed with nutritious recipes for children.
A popular choice for hosting and acting roles, Ben has carved a wholesome image of a young father who cooks for his kids.
Portfolio
TV Series 电视剧
2022 Your World In Mine 你的世界我们懂 (airing in July 2022)
2021 The Peculiar Pawnbroker 人心鉴定师
2020 Happy - Go- Lucky 欢喜没烦恼 (2 Seasons)
2019 Hello from the other side 阴错阳差
2018 Babies on board 新生
2017 Mind Matters 心。情
Die Die also must serve 战备好兄弟
2016 Peace and Prosperity 富贵平安
2015 Hand in Hand 手牵手
Life Fear Not 人生无所畏
2014 In the Name of Love 最爱是你
Love at Risk 爱情风险
2013 C.L.I.F 2 警徽天职 2
Marry Me 我要嫁给你
2012 Don't Stop Believin' 我们等你
Poetic Justice 微笑正义
It Take Two 对对碰
2011 995 Rescue 995
2010 Carlsberg Telemovie Showcase 皇帽瑞狮喜迎虎电视电影系列
2009 The Will 一切从遗嘱开始
2008 Love Blossoms I 心花朵朵开I
My grandma, the Ah Go Go Princess 穿越阿哥哥
2007 Happily Ever After 凡间新仙人
2006 Measure of Man 大男人.小男人
The Peak 最高点

2005 Yummy Yummy 终极美食大挑战
Food for Life - Yummy Yummy
Oh Mother 哎哟我的妈

2004 Be Somebody 海军
Perfect Woman 完美女人
Zero 零楼
2003 Tastefully Yours 味之道
Tonight I Will Tell II 人生导火线II-信用无价
2002 Tonight I Will Tell I 人生导火线I-情杀

MOVIES 电影
2011 - It's A Great Great World 大世界
TV HOSTING 电视主持
2021 小伙伴大玩具 Playing with Big Toys
2020 好货驾到 Deal for Joy
2019 大家一起来做饭 I Can Cook Too!
全民出来走走 SG Explorer
欢喜没烦恼 Happy-Go-Lucky
新语研究所2 Sing Language Institute 2
2018 大声说出我爱你之妈妈的礼物 II A Gift for mom II
脑力大考验Train Your Brain
新语研究所 Sing Language Institute
2017 小农夫2 Fresh Farmers 2
Little Life Hacks
大声说出我爱你之妈妈的礼物 A Gift for mom
一人行暖人心Going Miles Spreading Smiles
说走就走短假期Take a Break
非常监狱 Extra Ordinary Prison
2016 Lion Charity Show 2016 (Rap and dance item) 情牵白首爱不息
Touch Screen Cuisine 弹指间的料理
Lunar New Year Shoppers Guide 购物情报站
MY OH MY 大马玩全攻略
Little Life Hacks

2015 - Lunar New Year Shoppers Guide 购物情报站
Fresh Farmers 小农夫
Hey Gorgeous 2015
2014 - Mat Yoyo 3 优优猫 3
Meet My Family 2 人气满屋2
Kids In Charge 小瓜当家
Star Awards 20 – Post Party 红星大奖20庆功宴
Finding 8 先锋争8战
Parents' Guide 亲子情报站
Where to stay
Meet my family 3
We are from 2065 我们来自2065
Celebrity Bazaar 新货我来卖
2013 - Bentolicious (Toggle)
Laughing out loud 笑笑没烦恼
Hey Gorgeous 校园美魔王
Style: Check In 2 潮人攻略2
Finding U 寻U先锋
Meet My Family 人气满屋
2012 - Quaint! 小镇风情
Style: Check In 潮人攻略
Mat Yoyo 2 优优猫 2
2011 - I Cook For You 名厨上菜
Footprints In Asia 大脚印II
2010 - Go YOG! 艺起青奥
Hair Challenge V 护发动员101 V
Footprints In Malaysia 大脚印
LNY Eve Special 普天同庆金虎年
Fashion Ambush 全民时尚你最型
Guardian Queenz Guardian玩美女人
Wedding 101 花月佳期
Home Makeover 玩家万岁
The News Trumpet 大小喇叭看时事
I Am Boss 创业我最行
AWARDS/ACHIEVEMENTS 奖项/荣誉
2022 红星大奖2022十大最受欢迎男艺人 Top 10 Most Popular Male Artistes Star Awards 2022
2017 红星大奖2017十大最受欢迎男艺人 Top 10 Most Popular Male Artistes Star Awards 2017
2012 Top 10 Most Popular Male Artistes,Star Awards
红星大奖2012十大最受欢迎男艺人
2001 SNAP J-Pop Champion
全星总动员"哈日一族"冠军
Theatre 舞台剧
2009 - The Perankan Ball 娘惹之恋
2019 - Infinite Island 华乐戏剧:通天大埠
Publication 书籍
2013 - Cooking for Kids 这样煮宝宝才爱吃
2017 - Healthy meals for kids 这样煮孩子才爱吃