Cavin Soh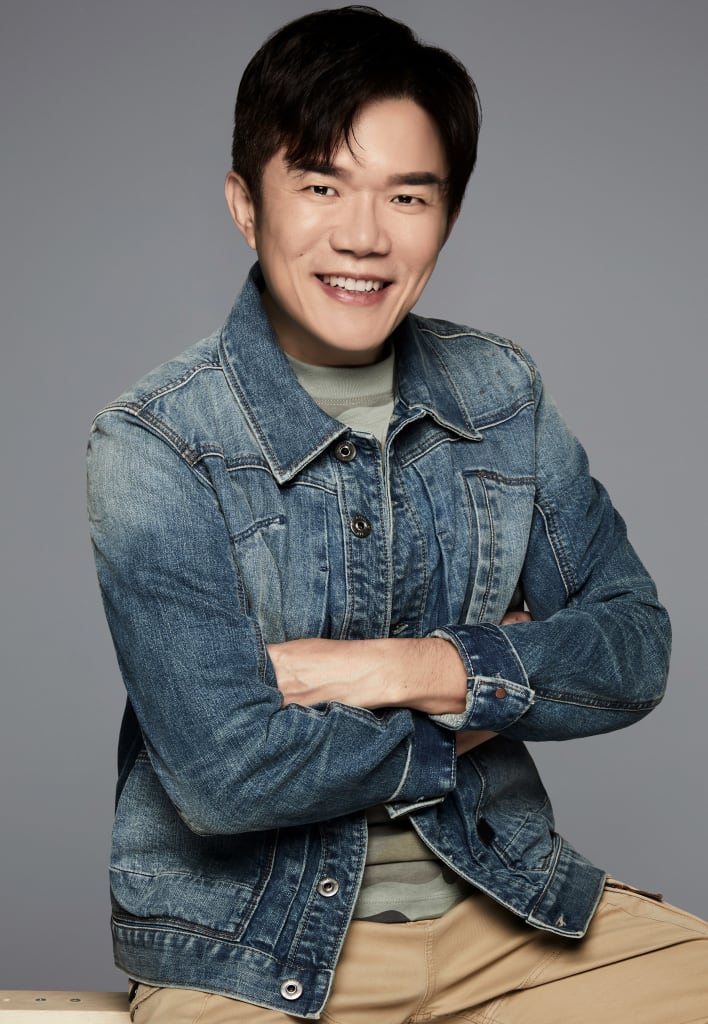 Language
Chinese, English, Hakka, Hokkien, Cantonese
Talents
Acting, Hosting, Singing
An extraordinary artiste with multifaceted talents, Cavin Soh captivates audiences with his endearing performances in music, acting and hosting.
A fervent music lover, Cavin discovered his calling as a performer when he won his first ever singing competition. His interest for music further led him to develop his song-writing skills, ultimately winning him the "Best Performance Artist" and "Best Performance" awards in another ballad singing competition. Though many record companies approached him to record an album, he put his dream on hold to fulfill his commitment to his parents to complete his degree in Mechanical Engineering.
Despite being in Scotland for his degree studies, Cavin continued to pursue his passion in music. After a live audition with the Hype Records' boss Ken, Cavin was more than convinced that this was his path in life that he has to pursue upon graduating. Together with two friends, Cavin formed a band called "Dreamz FM" and went on to release three critically acclaimed albums in the region.
The chemistry between the three members – be it in their talent for creating music, song writing or the perfect complementary fusion of their voices together – was undeniably great that they caught the attention of the United Nations, who invited them to New York to perform the 30th anniversary concert theme song to agencies from all around the world.
Having soared heights in his music career, Cavin, not one to rest on his laurels, decided that he wanted to develop further as an all-rounder artiste. He went on and put himself in the most challenging arenas of this industry – acting. His first opportunity came when he was offered a role as a cold-faced comedian in a TV drama "Soho @ work". This was the birth of Cavin, the actor.
Portfolio
MOVIES 电影
2018 Wonderful Liang Ximei 旺得福梁细妹
2011 Twisted 撞鬼
TV DRAMAS 电视剧
2022 Dark Angel 黑天使 (In progress)
Soul Detective 灵探 (In progress)
Sunny Side up (Channel 5) - In progress
周公讲鬼@行行都撞鬼
2021 PawnBroker 人心鉴定师
2020 A Quest To Heal 女侠罗明依
Recipe of Life 味之道
2019 It's Time 阴差阳错- 时辰到
The Good Fight 致胜出击
2018 Jalan Jalan 带你去走走
2017 Mightiest Mother-In-Law 最强岳母
My Teacher is a Thug 爱不迟疑
2016 Eat Already? (吃饱没?) (方言福建剧 Hokkien dialect drama)
118 2 (150 epis)
Home Truly 回家
2015 118 (150 epi)
2014 Against the Tide 逆潮
Life is Beautiful 初一的心愿
Mata Mata : The New Era 女警先锋2
118 (150 epi)
Let it Go 分手快乐
2013 C.L.I.F 3 警微天职3
C.L.I.F 2 警微天职2
Disclosed 揭秘
2012 Jump! 跳浪
i.rock (Web Drama)
Yours Fatefully 孤男寡女
Don't Stop Belivin 我們等你
2011 The In-Laws 麻婆斗妇
Love Thy Neighbors 四个门牌一个梦
2010 Mrs P.I 查某人
Secret Garden 秘密花园
2009 Your Hand In Mine 想握你的手
Perfect Cut 2 一切完美2
2008 Our Rice House 我们的饭店
Love Blossoms II 心花朵朵开 2
2007 My Sassy Neighbour 3
Mars Vs Venus 幸福双人床
Metamorphosis 破茧而出
2006 My Sassy Neighbour 2
District 9
Coughing Tiger Bitten Dragon 龍虎英雄記
Heavenly Fathers
2005 My Lucky Charm 情來運轉
Portrait of Home 同心圓
Portrait of Home II 同心圓 II
2004 Home in Toa Payoh 家在大巴窰
I Love my home 我愛我家
2003 Springs of Life 春到人間
True Heroes 真心英雄
A Child's Hope 孩有明天
2002 Soho @ Work 新新關系
2002 Don't Worry Be Happy 敢敢做個開心人
TV Hosting 电视主持
2022 King of Culinary 3 三把刀3
2021 - Happy2Gether
2020 - King of Culinary 2 三把刀2
2019 - Sweet Taste of Art 甜味艺术
2018 - The Era of Happy Ageing 乐活时代
2017 - Take A Break 说走就走短假旅游
2015 - 3 Men & A Journey 3男1旅
2014 - A Happy Foodie New Year (An AFC Production)
Foodie Dash 3 食品大赢家3
Back To School 超龄插班生
2013 Foodie Dash 2 食品大赢家2
Project Dream Home 梦想家计划
Where the Queue Starts 4 排排站,查查看 4
Let's Cook 全民新煮艺
A Happy Foodie New Year 团团圆圆登入新年
Foodie Dash 3 食品大赢家3
Back to school 超龄插班生
2012 Knock Knock Who's There? 啊!是你到我家!
2011 Foodie Dash 食品大赢家
True Hearts Charity Show 2011 公益现爱心
2010 Perfect Results 完美变身
2009 Where the Queue Starts 3? 排排站,查查看 3
True Hearts Charity Show 2009 公益现爱心
2008 Junior Home Décor Survivor 迷你摆家乐
Celeb's a cook 明厨大冻作
I am Perfect 我最完美
2007 Where the Queue Starts 2? 排排站,查查看 2
Music in The Air 音乐格斗场
Let's Party with Food 食福满人间
Barter Trade 2 货物大交换2
2006 Where the Queue Starts? 排排站,查查看
Night Walker不夜城
2004 True Hearts Charity Show 2004 (公益现爱心)
2003 True Hearts Charity Show 2003 (公益现爱心)
Radio Hosting
2021 972 诚满江葱麻辣锅
AWARD/ACHIEVEMENT 奖项/荣誉
2021 Nominated for "Best Variety Host" for Ch 8 variety in Star Awards King of Culinary 2 三把刀2
2014 Winner of Star Awards'20 "Best Info-Ed Programme Host" Let's Cook
红星大奖'20 "最佳资讯节目主持人" (全民新煮艺)
2013 Nominated for "Best Variety Host" for Ch 8 variety 啊!是你到我家! in Star Awards
2012 Nominated for "Best Supporting Actor" for Ch 8 drama 四个门牌一个梦 in Star Awards
2005 Garnered the "Best Supporting Actor" for Ch 8 drama同心圓 in Star Awards
Albums/Singles 唱片/单曲
Dreamz FM Debut Album
Dreamz FM (Journey II)
Dreamz FM 3
"Together" - National Song (Dreamz FM with Evenlyn Tan)
"The V In You"- International Year of the Volunteer (Dreamz FM)
Dreamz FM Concert 2001
[14:49, 8/7/2019] Carolyn Chong: * "身邊 的你" Theme Song for Ch 8 drama Vive La Famille II (2003)
* "自己的天空" Theme Song for Ch 8 drama Home in Toa Payoh (2004)
* "心花朵朵开" Theme song for Ch 8 drama Love Blossoms (2008)
* "完整" Theme song for Ch 8 drama Love Blossoms 2(2008)
* "心花朵朵开" , "无可取代", "太习惯" Sub Theme songs for Ch 8 drama Love Blossoms 2 (2008)
* "男人可贵" Theme song for Ch 8 drama Daddy at Home (2009)
* "因为有你" Sub-Theme song for Ch 8 drama Daddy at Home (2009)
* "想握你的手" Theme song for Ch 8 drama Your Hand in Mine (2009)
* "知足" Theme song for Ch 8 drama The Best things in Life (2010)
* "路过" Theme song for Ch 8 drama The In-Laws (2011)
* "走好每一步" , "随你" Theme & Sub Theme song for Ch 8 drama Love Thy Neighbour (2011)
* "有时候" Theme song for Ch 8 drama It's a Wonderful Life! (2013)
* "爱不胜防" Sub Theme song for Ch 8 drama It's a Wonderful Life! (2013)
* "重来" Sub Theme song for Ch 8 sitcom 118 (2014)
* "干杯" Sub theme song for Ch 8 sitcom 118 (2) (2016)