Chen Han Wei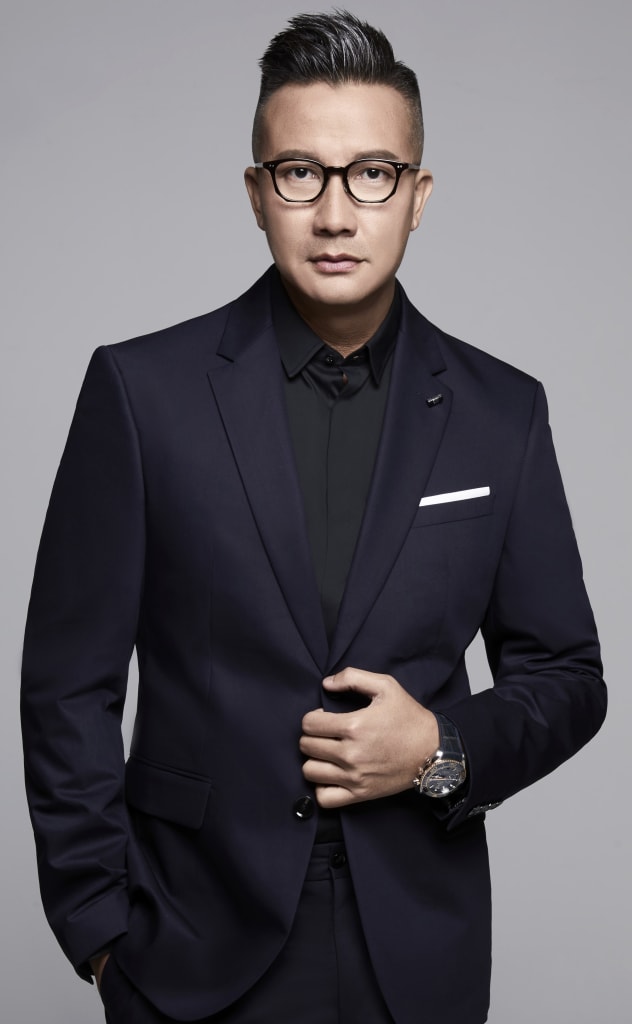 Language
Mandarin, English, Bahasa Melayu, Cantonese
Talents
Acting, Hosting, Design (Fashion, Interio Design)
Chen Han Wei kick started his career in the entertainment industry when he became a finalist in the first Star Search in 1988, Singapore's bi-annual talent search. Since then this veteran actor has come a long way, playing the male lead in numerous television drama serials and telemovies.
This seven-time Best Actor and two-time Best Supporting Actor winner at the Star Awards first rose to fame with his portrayal of a caring teacher in "The Morning Express" in 1995. The serial was immensely popular that it immediately spawned a sequel within the same year. Han Wei's versatility included singing, showcasing his voice in the theme song for the telemovie "Cupid Love". He also recorded several songs for The Morning Express album series.
To top this, Han Wei made his silver screen debut in 2013 in the horror flick "Ghost Child". In 2014, he was the recipient of the All-Time Favourite Artiste award at Star Awards after clinching his 10th popularity award. In 2022 he got his 7th Best Actor award.
This multi-talented craftsman continues to make his mark in the local television industry to wide public appreciation and approval.
Portfolio
TV Serial 电视剧
2022 医生不是神 Healing Heroes (In progress)
2021 哇到宝 Genie in a cup
2020 男神不败 Super Dad
味之道 Recipe of Life
2019 老友万岁 Old Is Gold
你那边怎样?我这边OK All Is Well
2018 祖先保佑II Blessings II
阴错阳差 Hello from the other side
2017 第一主角 The Lead
118 Lunar New year drama
給我一百萬 A Million Dollar Dream
2016 真探 The Truth Seekers
来自水星的男人 The Gentlemen
大英雄 Hero
118 II 要要发II (Long Form drama)
2015 志在四方 2 The Dream Makers 2
2014 我们一定行 Yes, We Can
祖先保佑 Blessings
信约:动荡的年代 The Journey: Tumultuous Times
118 (long form drama)
2013 志在四方 The Dream Makers
浴女图 The Enchanted
2012 对对碰 It Takes Two
玩味爱情(电视电影) Love... & Other Bad Habits
2011 生日快乐 Be Happy
阿娣 Devotion
星州之夜 A Song To Remember
2010 五福到 The Best Things In Life
我在你左右 With You
2009 团圆饭 Reunion Dinner
书包太重 My School Daze
企鹅爸爸 Daddy At Home
2008 缘之烩 Taste of Love
不凡的爱 By My Side
2007 爱.特别的你 The Greatest Love of All
破茧而出 Metamorphosis
2006 至尊红颜 Women of Times
蓝色仙人掌 Rhapsody In Blue
欢乐满屋 House of Joy
2005 情来运转 My Lucky Charm
活下去 A Life of Hope
谁家母鸡不生蛋 Baby Blues
2004 跑吧!男人 Man At Forty
真心密语 Room In My Heart
2003 好儿好女II Vive La Famille II
同一屋檐下 My Love, My Home
2002 好儿好女 Vive La Famille
考试家族 No Problem
星梦情真 Fantasy
春到人间 Springs of Life
2001 真爱无敌 Love Me, Love Me Not
大酒店 The Hotel
敢敢做个开心人 Don't Worry, Be Happy VI
2000 爱情百科 Knotty Liaisons
敢敢做个开心人 Don't Worry, Be Happy V
1999 千年虫 Millennium Bug
1997 大锣大鼓(电视电影) Curtain Call
客家之歌 The Guest People
我来自1997 Time After Time
1996 创意先锋 Creative Edge
城市双雄 Pursuit Of Justice
义胆浓情(电视电影) Undercover
城市双雄 Of Cops And Man
女子监狱 Beyond Dawn
1995 天师钟馗 Heavenly Ghostcatcher
阳光列车 The Morning Express
阎罗传奇 King of Hades
七月俏佳人(电视电影) Cupid Love
阳光列车II The Morning Express II
1994 侠义包公 Young Justice Bao
龙凤呈祥 Twin Bliss
叱咤风云 The Magnate
1993 妹俏娇娃 Sister Dearest
欢喜冤家 Happy Foes
天机风云 Heaven's Will
1992 暴边缘 Breaking Point
山水喜相逢 Between Friends
1991 铁狱雷霆 Behind Bars
妙探智多星 Private Eyes
急转弯 Secret Operations
天赐奇财 Changing Fortunes
恋曲1991 (电视电影) Romance of the Season
1990 启航 Against The Wind
幻海奇遇 Wishing Well
逆风天使 By My Side
大吉传奇 The Village Hero
1989 钻石人生 Fortune Hunter
鼓舞青春 Magic Of Dance
绿水英姿 Splash Victory
四代同堂 We Are Family
亲心唤我心 A Mother's Love
铁警雄风 Patrol
浮沉 Turn Of The Tide
1988 窈窕淑女 My Fair Ladies
生活歌手 Song of Youth
奇缘之怨偶天成 Strange Encounters II
MOVIES 电影
2014 Queen Of Petaling Jaya 茨厂街女王
2012 Ghost Child 鬼仔
TV HOSTING 电视主持
2022 House Everything 2 家简尘除 2
My Space 小屋大作
2019 House Everything 家简尘除

2018 Away with my BFF 老 友出走记
2013 Home Décor Survivor V 摆家乐V
2012 The i-weekly Show I-不释手
2011 Silver Server
2010 Loving Touch 关怀方式
Evolution 一起看过去
Bioskin Auntie Lucy 要你好看
2009 My Star Guide 4 – Japan 我的导游是明星 4
Singapore Flavours 万里香
2008 Her Sense 女人香
Instant Chef
My Star Guide III – ShenZhen/Macau 我的导游是明星III–深圳/澳门
2007 My Star Guide II - Vietnam 我的导游是明星II –越南
2006 Wardrobe SOS 抢救衣厨大作战
2005 Missing (Series 2) 失踪档案
2000 Travel Hunt 奇趣搜搜搜
AWARDS/ACHIEVEMENTS 奖项/荣誉
2022 Star Awards '22 Best Actor Award (Recipe of Life) 红星大奖'22最佳男主角 (味之道)
2021 Nominee for Star Awards '21 Best Actor (Super Dad) 入围红星大奖'21最佳男主角(男神不败)
2019 Star Awards '19 Best Actor Award (A Million Dollar Dream) 红星大奖'19最佳男主角 (给我一百万)
2018 Star Awards '18 Best Supporting Actor Award (The Lead) 红星大奖'18最佳男配角(第一主角)
2017 Star Awards '17 Best Actor Award (The Gentlemen) 红星大奖'17最佳男主角(来自水星的男人)
2015 Star Awards '15 Best Supporting Actor Award (The Journey:Tumultuous Times)
红星大奖'15 最佳男配角 (信约:动荡的年代)
2014 Star Awards 20 Anniversary All-Time Favourite Artiste Award
第20届红星大奖 超级红星奖
2013 Star Awards '13 Top 10 Most Popular Male Artistes
红星大奖'13十大最受欢迎男艺人
2012 Star Awards '12 Top 10 Most Popular Male Artistes
红星大奖'12十大最受欢迎男艺人
Nominee for Asia Television Award '12 Best Supporting Actor (A Song To Remember)
入围亚洲电视大奖'12最佳戏剧男配角奖 (星州之夜)
2011 Star Awards '11 Top 10 Most Popular Male Artistes
红星大奖'11十大最受欢迎男艺人
2010 Star Awards '10 Best Actor Award (Daddy @ Home)
红星大奖'10最佳男主角(企鹅老爸)
Star Awards '10 Top 10 Most Popular Male Artistes
红星大奖'10十大最受欢迎男艺人
2009 Star Awards '09 Best Actor Award (By My Side)
红星大奖'09最佳男主角 (不凡的爱)
Star Awards '09 Top 10 Most Popular Male Artistes
红星大奖'09十大最受欢迎男艺人
Nominee for Asia Television Award '09 Best Actor (By My Side)
入围亚洲电视大奖'09最佳戏剧男演员奖(不凡的爱)
2005 Star Awards '05 Best Actor Award (A Life Of Hope)
红星大奖'05最佳男主角 (活下去)
Star Awards '05 Top 10 Most Popular Male Artistes
红星大奖'05十大最受欢迎男艺人
2002 Star Awards '02 Malaysia's Most Popular Male Artistes
红星大奖'02马来西亚最受欢迎男艺人
2001 Star Awards '01 Best Actor Award (Love Me, Love Me Not)
红星大奖'01最佳男主角 (真爱无敌)
Star Awards '01 Top 10 Most Popular Male Artistes
红星大奖'01十大最受欢迎男艺人
2000 Star Awards '00 Top 10 Most Popular Male Artistes
红星大奖'00十大最受欢迎男艺人
1996 Star Awards '96 Top 5 Most Popular Male Artistes
红星大奖'96五大最受欢迎男艺人
1995 Star Awards '95 Top 5 Most Popular Male Artistes
红星大奖'95五大最受欢迎男艺人
Star Awards '95 Most Popular Male Artiste
红星大奖'95最受欢迎男艺人
1988 Star Search '88 Finalist
才华横溢出新秀'88十强