Chen Yi Xi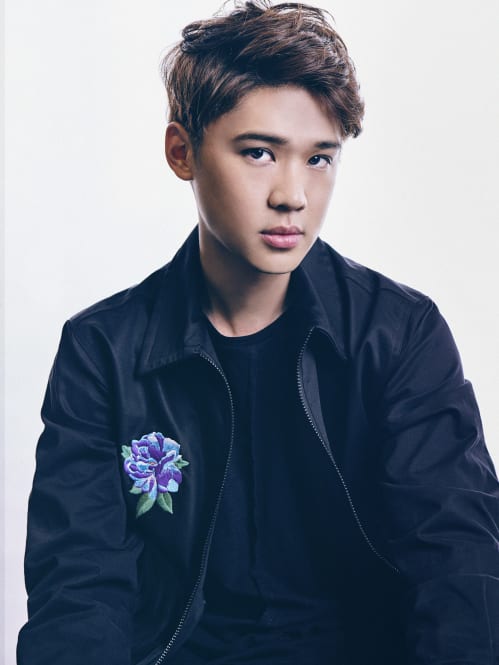 Language
Mandarin, English, Japanese
Talents
Acting, Design, Guitar, Taekwondo – Black Tip, Illustrations
Known to the TV audience as the son of a celebrity couple and veterans in the Acting Industry, Yi Xi grew up in the limelight. Growing up with celebrity parents, Yixi remained humble and has pursued a degree at Nanyang Technology Univerisity, mastering the basics of Japanese and Korean Language. 

Yi Xi was exposed to the entertainment scene since young. His television appearances included appearing alongside with his celebrity parents Edmund Chen and Xiang Yun, in a television commercial. He made his first acting stint, starring in a local web series called "i.Rock" where he played a geeky teenager. Additionally, Yi Xi had the opportunity to co-host an award segment in Star Awards 2015. 

In 2017, Yi Xi was casted in Dick Lee's first movie Wonder Boy and Chinese Drama 118 Reunion. 

Apart from acting, Yi Xi who possesses remarkable skills in Fine Arts, also enjoys dabbling in other creative passions including Taekwondo. Yi Xi is also musically inclined with the guitar. 
Portfolio
TV DRAMA 电视剧
2020 Terror Within 内颤 
         Kin 

2019 Hello From The Other Side 阴错阳差- 时辰到(meWatch)
         Dear Neighbours 我的左邻右里
         My One in a Million 我的万里挑一
2018  Reach for the skies 不平凡的平凡
         A lonely fish 寂寞鱼• 听见 (Toggle)
         Fifty & Fabulous 五零高手 (Cameo)
         Love at Cavenagh Bridge 加文纳桥的约定 (Toggle)
         29th February 229明天见

2017  While We Are Young Z世代
          118 Reunion 118大团圆
          Life Less Ordinary 小人物向前冲

2015 I-Rock Web Drama
         Echoing Love (Short Film)

MOVIES 电影 
Wonderboy 音为爱

TV COMMERCIALS
Mitsubishi Commercials
Chuen Chi Tow Commercial 2016
Magnolia Milk Commercial 2009
综艺节目 VARIETY
2019    The Nationals 
2018    The backward race
2015    Segment Host for Star Awards 2015 - Green Apple Award