Chew Chor Meng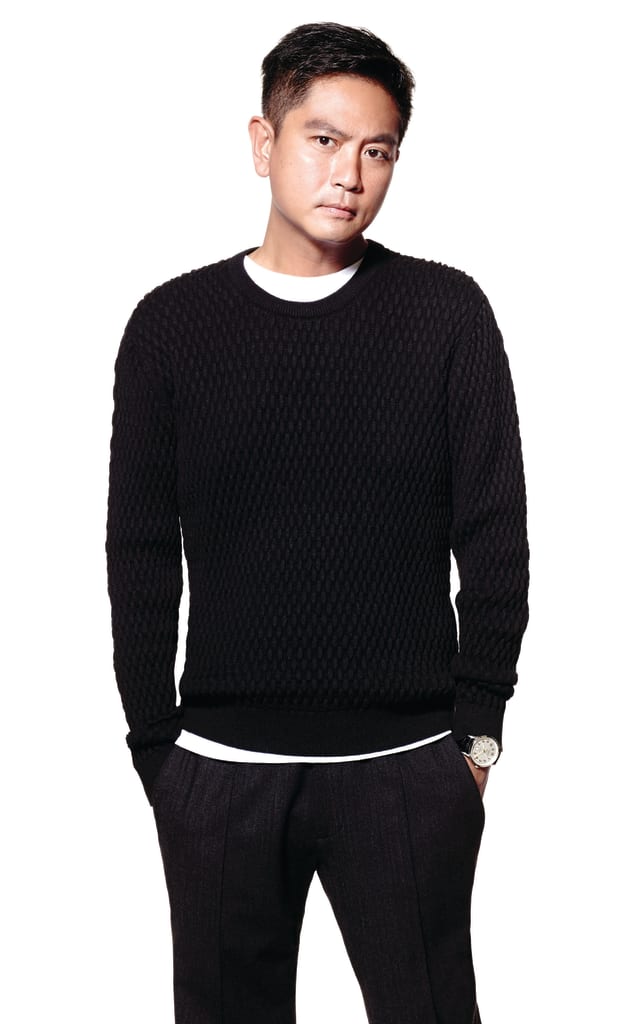 Language
Mandarin, English, Teochew
Talents
Acting, Hosting, Singing, Rap
Chor Meng started his career in MediaCorp Studios after winning Star Search in 1990, a bi-annual nationwide talent search. He is able to immerse himself so well into his characters that viewers often have a lasting impression of his roles. This was evident when he bagged the Best Actor award in Star Awards 2000 in Hainan Kopi Tales, followed by a nomination in the same category in 2002 for his role in The Reunion.
His popularity has also spread across the causeway as he was voted the Most Popular MediaCorp Male Artiste in Malaysia in 2000. Chor Meng made his first crossover to English sitcom in Mr Kiasu, earning fanciful results from audiences all over. He was best known for his role as Jacky Chang aka Ah Bee, a salesman with a penchant for grabbing 'lobangs' (good opportunities that cannot be missed) in the popular Channel 8 sitcom Don't Worry, Be Happy, which spanned for six seasons. His character Ah Bee was named as one of the most memorable TV roles and his role as the villain Li Kechun in The Reunion was voted the Top 10 most memorable villains in 2007.
Springs of Life was another huge success, with Chor Meng playing a key role in making the 60-episode serial one of the highest-rated prime time sitcom. Chor Meng was also predominantly involved in Channel 8 long form dramas 118 and Jalan Jalan.

Chor Meng draws people to him with his endearing image. Part of the reason could be because of his boy-next-door appeal and affable nature. He remains relatively down to earth despite being in the entertainment circuit for over 30 years. He lately ventured into F&B restaurant business – 888 mookata with radio deejay Dennis Chew with 4 outlets island wide.
Portfolio
TV SERIAL 电视剧
2022 Dark Angel 黑天使
The Heartland Hero 邻里帮
2021 The Heartland Hero 邻里帮
2019 Jalan Jalan 带你去走走
2018 Jalan Jalan 带你去走走
Fifty & Fabulous 五零高手
118 Reunion 118 大团圆
Eat Already 4 吃饱没4 (Cameo)
2017 118 2
2016 I want to be a star 小咖大作战
Hero 大英雄
118 2
2015 118
2013 Mata Mata
Served Hot_烧。卖
2012 Joys of Life 花样人间
The Day It Rained on Our Parade 那一年我们淋着雨
2011 995 Rescue 995
Show Hand 注定
2010 Secret for sale 拍.卖
2009 Police and Thief 6
2008 Love Blossoms II 心花朵朵开 II
2007 My Dear Kins 亲本家人
The Golden Path 黄金路
2005 My Lucky Charm 情来运转
You Are The One ½缘分
Oh! Mother! 哎哟!我的妈!
2004 Chronicles of Life 我爱我家真情实录
2003 Lobang King 我是Lobang King
2002 Mr Kiasu II 怕输先生 II
Don't Worry Be Happy 敢敢做个开心人
(Mindef Special)
Springs of Life 春到人间
2001 Mr Kiasu 怕输先生
The Hotel 大酒店
The Reunion 顶天立地
2000 The Voices Within 心灵物语
The Legendary Swordsman 笑傲江湖
Hainan Kopi Tales 琼园咖啡香
1999 Wok Of Life 福满人间
1998 The New Adventures of Wisely 卫斯理传奇
Riding The Storms 陌生人
1997 Immortal Love 不老传说
For Better or Worse 精英份子
1996 Don't Worry, Be Happy 敢敢做个开心人
The Future Is Mine 锦绣前程
The Unbeatables II 双天至尊II
1995 The Teochew Family 潮州家族
Ah Xue II 阿雪II
Embroidered Banner 花帜
(a Hong Kong co-production)
1994 Young Justice Bao 侠义包公
Challenge of Truth 铁证柔情
The Valiant One 昆仑奴
Romance In The 7th Month 七月幽情
1993 The Brave Ones 荡寇英雄
The Witty Advisor 金牌师爷
1993 Heavenly Beings 再战封神榜
Angel of Vengeance 暴雨狂花
1992 Fiery Passion 烈焰焚情
Memories of June 六月的童话
Crazy Chase 富贵也疯狂
1991 The Last Swordsman 最后一个大侠
MOVIES 电影
2017 - Lucky Boy 天公仔
2010 - It's a great great world 大世界
TV HOSTING 电视主持
2013 - Silver Carnival 2013 series 1
2012 - Living the golden age 12
2011 - Living the golden age 11
ComChest Truehearts 2011 公益献爱心
2010 - Living the golden age 10
2009 - Food Hometown 2 美食寻根
2008 - The Fairprice Show 平价与你迎旺年
Let's Go Shopping
2007 - Never Too Old 新领屋
My Beautiful Life 好想美一下
True Files V 真实档案V
2006 - Fortune Festival at Giant '06 爱上Giant过肥年 '06
Kungfu Chef 神厨三怪
My Star Guide(Dubai) 我的导游是明星(迪拜) -
Trivia Trove 2 不说你不知 2
Citispa Beauty Perfection Citispa完美大挑战 -
True Files IV真实档案IV
Let's Party With Food 4 食福满人间 4 –
2005 - Trivia Trove 不说你不知
Fortune Festival at Giant'05 爱上Giant过肥年'05
True Files III 真实档案 III
Perfect 10 十分十全十美
National Day Parade 2005
Where In Singapore 到底在哪里
Let's Party With Food 3 食福满人间 3
Kungfu Chef 神厨双怪
2004 - Flavours of Australia 澳妙新滋味
NKF Charity Show 2004 群星照亮千万心之星光再现人间情
Spring and Slide 威力无比加油站
2003 - Tiger Club Crawl Tiger寻Fun作乐
True Hearts'03 公益献爱心
2001 - All Stars Variety 2001 全星展艺献温情
Lunar New Year Special 金蛇运转贺新年
Super Movie Fan Club 超级影迷俱乐部
Tonite With Chor Meng 夜猫行动
2000 - Affairs of the Heart 心手相连
1999 - Singapore Star Search 才华横溢出新秀
1995 - Variety Tonight Now You Know 原来如此
Star Search 才华横溢出新秀
City Beat城人杂志
1994 - Chew On Eight 河畔飘香尝美食
1993 - Star Search 才华横溢出新秀

AWARDS/ACHIEVEMENTS 奖项/荣誉
2019 - Special Achievement Award (特别成就奖)
2009 - Best Supporting Male Actor 红星大奖2009 最佳男配角(黄金路)
2004 - All Time Favourite Award, Star Awards 2004 红星大奖2004超级红星大奖
2003 - Top 10 Most Popular Male Artistes, Star Awards 2003 红星大奖2003十大最受欢迎男艺 人
2002 - Top 10 Most Popular Male Artistes, Star Awards 2002 红星大奖2002十大最受欢迎男艺人
2001 - Top 10 Most Popular Male Artistes, Star Awards 2001 红星大奖2001十大最受欢迎男艺人
2000 - Top 10 Most Popular Male Artistes, Star Awards 2000 红星大奖2000十大最受欢迎男艺人

2000 - Best Actor(Hainan Kopi Tales), Star Awards 2000 红星大奖2000最佳男主角(琼园咖啡香)
Malaysia's Most Popular Male Artiste, Star Awards 红星大奖2000马来西亚最受欢迎男艺人
1999 - Top 10 Most Popular Male Artistes, Star Awards 1999 红星大奖1999十大最受欢迎男艺人
1998 - Top 10 Most Popular Male Artistes, Star Awards 1998 红星大奖1998十大最受欢迎男艺人
1997 - Top 10 Most Popular Male Artistes, Star Awards 1997 红星大奖1997十大最受欢迎男艺人
1996 - Top 5 Most Popular Male Artistes, Star Awards 1996 红星大奖1996五大最受欢迎男艺人
1995 - Top 5 Most Popular Male Artistes, Star Awards 1995 红星大奖1995五大最受欢迎男艺人
1994 - Top 5 Most Popular Male Artistes, Star Awards 1994 红星大奖1994五大最受欢迎男艺人
1990 - Champion, Star Search 1990 才华横溢出新秀1990 冠军