Desmond Tan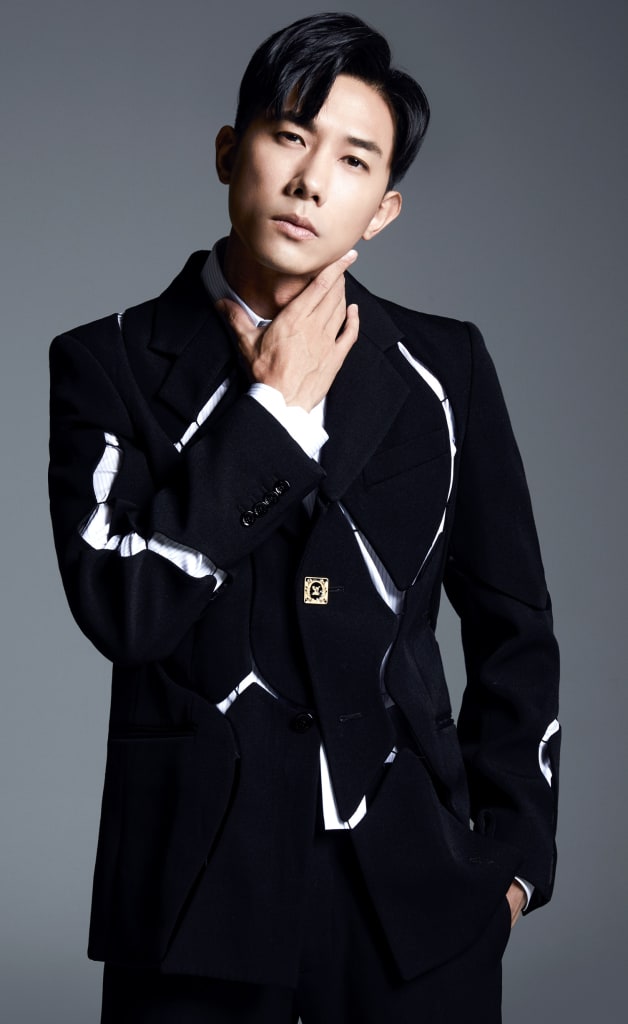 Language
Mandarin, English, Teochew
Talents
Acting, Singing, Muay Thai
After graduating with an honours degree from NUS in 2011, Desmond plunged into his acting career; he acted alongside Qi Yuwu and Joanne Peh in a blockbuster, A Song To Remember, where his role as a heroic rickshaw puller left a deep impression on the audience. With this role he won the 'Rocket Award' for Most Breakthrough at Star Awards 2012.
Being the male metropolitan icon of Singapore entertainment scene, Desmond is hot on the fashion scenes with numerous invites from international high end brands for events and shoots. As an adventurous spirit with diverse interests, he also has Muay Thai and singing as hobbies under his belt; with singing as a hobby which he started nurturing since his high school days.
Pursuing his passion of singing, Desmond has launched several singles music showcases. He also represented Mediacorp at Singapore Day 2015 in Shanghai, performing alongside several well-known Singapore singers/composers like Dick Lee, Lee Wei Song and Roy Li.
Desmond has successfully crossed over to our English channel after Mata Mata 3, and subsequently he took on a psychopath serial killer role in Code Of Law 3 and 4, winning many over with his applauding performance, thus leading up to the creation of Derek 1 and 2 series.
2018 has been a fruitful year for Desmond; taking on his first movie role (as male lead) in The Big Day, co-starring with Taiwanese sexiest female celebrity, Amber An. He also secured the male lead role in Blue Tick drama; an online drama collaboration between Singapore and Hong Kong's ViuTv featuring many veteran and known actors like Law Kar-ying, Liu Kai-chi. He also won his first Best Actor award at Star Awards same year for When Duty Calls drama; which is his first performance nomination and win.
In 2019 and 2021, Desmond was once again nominated for Best Actor at Star Awards and in 2019 he was invited by Taiwan GTV cable station to play a leading role alongside Jiro Wang and Puff Guo, in an idol drama series, Falling Into You.
Portfolio
MOVIES / FEATURE FILMS
2019 简单的婚礼 The Big Day
2014 1400
2010 白天爱了黑夜 When Night Falls
小字条 A Small Note
TV DRAMAS
2021 爸,我回来了 Home Again
肃战肃绝 The Take Down
关键证人 Key Witness
操控 CTRL
2020 谁是凶手 Who Is Did It? (mini series)
回路网 All Around You
因为我喜欢你 Falling Into You (Taiwan GTV idol series)
Derek 2
Code Of Law 4
2019 你那边怎样 我这边ok All Is Well (collaboration with Taiwan)
你也可以是天使3 You Can Be An Angel 3
2018 已读不回 Blue Tick (collaboration with ViuTv Hong Kong)
Code Of Law 3
维多利亚的模力 VIC
2017 卫国先锋 When Duty Calls
梦想程式 Dream Coder
2016 真探 The Truth Seekers
富贵平安 Peace And Prosperity
2015 流氓律师 Second Chance
Spouse For House 2 (English)
Mata Mata 3 (English)
2014 Point Of Entry 4 (English)
Spouse for House (English)
逆潮 Against The Tide
信约:动荡的年代 The Journey: Tumultuous Times
2013 96°C 咖啡 96°C Cafe
唐山到南洋 The Journey – A Voyage
2012 星洲之夜 A Song To Remember
别搞怪! Bluff!
浴女图 The Enchanted
微笑正义 Poetic Justice
2018 老友出走记 Away With My BFF (travelogue to Hong Kong)
2015 我的导游是明星 10 – 柬埔寨 My Star Guide 10 – Cambodia
非常学校 Unusual Schools – Shandong, China
2014 绿悠游 Green Footprints (travelogue to Australia)
2013 我的导游是明星 8 – 土耳其 My Star Guide 8 – Turkey
2008 遨游北京 Fly Me to Beijing
2021 Star Awards, Top 10 Most Popular Male Artistes 红星大奖,十大最受欢迎男艺人
Star Awards, Best Actor nomination (All Is Well) 红星大奖,红星大奖, 最佳
男主角提名 (你那边怎样?我这边Ok)
2019 Star Awards, Top 10 Most Popular Male Artistes 红星大奖,十大最受欢迎男艺人
Star Awards, Best Actor nomination (You Can Be An Angel 3) 红星大奖,红星大奖, 最佳
男主角提名 (你也可以是天使 3)
2018 Star Awards, Best Actor (When Duty Calls) 红星大奖, 最佳男主角 (卫国先锋)
Star Awards, Top 10 Most Popular Male Artistes 红星大奖, 十大最受欢迎男艺人
2017 Star Awards, Top 10 Most Popular Male Artistes 红星大奖, 十大最受欢迎 男艺人
2015 PPCTV MediaCorp Awards '15-Favourite Couple Award for The Voyage: A Journey
2014 Star Awards, Top 10 Most Popular Male Artistes 红星大奖, 十大最受欢迎男艺人
2012 Star Awards, Rocket Award (Most Breakthrough) for A Song To Remember role
红星大奖, 年度飞跃奖 (星洲之夜角色)
2010 Star Awards, Nomination for Most Memorable TV Villain of The Year (The Ultimatum)
红星大奖, 最难忘电视大反派提名 (双子星)
2007 Star Search '07 Top 4 Finalist 《才华横溢出新秀》4 强
SINGLES 单曲发行
2018 将爱延续 (Blue Tick drama theme song)
2017 关怀新方式 (When Duty Calls drama sub-theme song)
Merry Summer Xmas
2014 Love Song To SG (lyricist)
2013 关怀方式
朋友依然精彩