Jeffrey Xu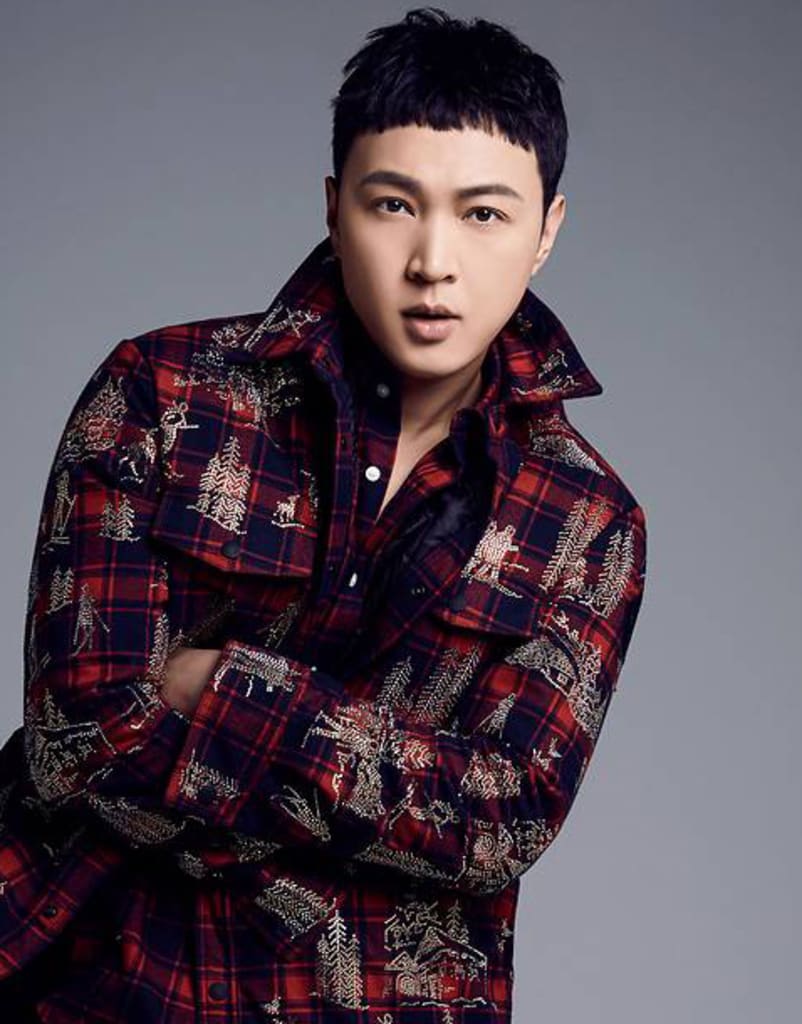 Language
Mandarin, Shanghainese
Talents
Acting, Hosting, Singing, Dancing, Basketball
Jeffrey was discovered in the All-Asian Star Search '10, Singapore's bi-annual regional talent search. His acting left a lasting impression on everyone's minds and Jeffrey walked away as the All-Asian Star Search '10 Champion.
Jeffrey studied in one of Shanghai's renowned acting school before joining Star Search in 2010. His debut performance was in the Chinese drama "Devotion" as an autistic child. The versatile actor found himself portraying different roles. He was convincing both as the evil antagonist and your guy-next-door role. This, coupled with Jeffrey's determination and willingness to learn has put him in good stead and allow for his immense potential to shine through. Jeffrey became heavily engaged in variety hosting and acting since 2012.
Jeffrey won his first acting award in 2013 at the 18th Asian Television Awards for "Best Actor in a Supporting role" for his performance as a nurse in "Marry Me". This is his first nomination and first win. Although winning an award at a regional platform has given Jeffrey some pressure to continue to up his game, he has continued to do well in acting and hosting. He was again nominated twice in the 19th Asian Television Awards for his role in "Gonna make it" and "Scrum".
Ever ready to take on new challenges, Jeffrey has dived into the movie and musical industry in 2016 debuting as a cosplay player in local movie Young and Fabulous and he took on a baddie role in the remake of The Little Nyonya drama, China version.
Portfolio
TV SERIALS 电视剧
2022 Dark Angel 黑天使
Sisters Stand Tall 快跑吧, 丽娇!
2021 CNB The Takedown 肃战肃绝
My Mini Me and Me 很久以后的未来 (IFA Media)
Watch Out! Alexius 小心啊!谢宇航
2020 The Little Nyonya 小娘惹
A Quest to Heal 我的女侠罗明依
2019 A City Rhapsody 都市狂想之单生税 (Toggle)
I'm Mdm 女友变身记 (Toggle)
My One In A Million 我的万里挑一
Playground 游乐场 (Toggle)
2018 Magic Chef 料理人生 (Toggle)
Blue Tick 已读不回
Love At Cavenagh Bridge 加文纳桥的约定
2017 Life Less Ordinary 小人物向前冲
Have A Little Faith 相信我
2016 Mightiest Mother-In-Law 最强岳母
Peace & Prosperity 富贵平安
2015 Life – Fear Not 人生无所畏
Crescendo 起飞
Sealed with a Kiss 吻我吧,住家男
The Journey: Our Homeland 信约:我们的家园
Tiger Mum 虎妈来了
Life is Beautiful 初一的心愿
2014 Three Wishes三个愿望
Scrum!冲锋
World At Your Feet 球在你脚下
Unexpected Stranger 小心陌生人
2013 The Recruit Diaries 阿兵新传
Gonna Make It 小小传奇  
2012 Poetic Justice 微笑正义
Marry Me 我要嫁出去
2011 Devotion 阿娣
Let's Play Love PK 爱情
Bountiful Blessings万福楼
MOVIES 电影
2020 Fat Hope 超磅名模 (Upcoming)
2018 Republic of Food
Oh! Squints III
2016 Young & Fabulous 最佳伙扮
TV/RADIO HOSTING 电视/广播主持
2015 - Ning @ Night on Yes933
2014 - Shoot it 2 哪里出问题2
Body SOS 3 小毛病大问题 (Resident Guest)
Love Travels
Style: Check-In 3 潮人攻略3
Property SOS 小房子大投资
Post Party 红星大奖2014
Find The Wasabi season 2 (Collaboration with Japan,Thailand,Malaysia)
2013 - Style check in 2! 潮人攻略2
Heritage Hunters 知新小玩家
Star Awards 2013 Show 1 红星大奖2013 亮闪八方
Star Awards 2013 Mobile App
2012 - Super IQ (Co-hosting)《IQ超人》
Body SOS 小毛病大问题 (Resident Host)
Style: Check-In 潮人攻略
Weekend getaway 周末自由行
Japan Eats 日本美食通
Weekend getaway 周末自由行
2011 - 我的小小发明 (Hosting)
THK charity (Dance item)
AWARDS/ACHIEVEMENTS 奖项/荣誉
2022 Star Awards 2022 "Best Supporting Actor" (The Takedown)
《红星大奖 》最佳男配角 肃战肃绝
2016 Star Awards 2016 "Top 10 Most Popular Male Artistes"
《红星大奖 》十大最受欢迎男艺人
2013 18 Asian Television Awards Best Actor in a supporting role
第18届"亚洲电视大奖"
2010 Star Search 2010 Champion
《才华横溢出新秀2010》冠军