Qi Yuwu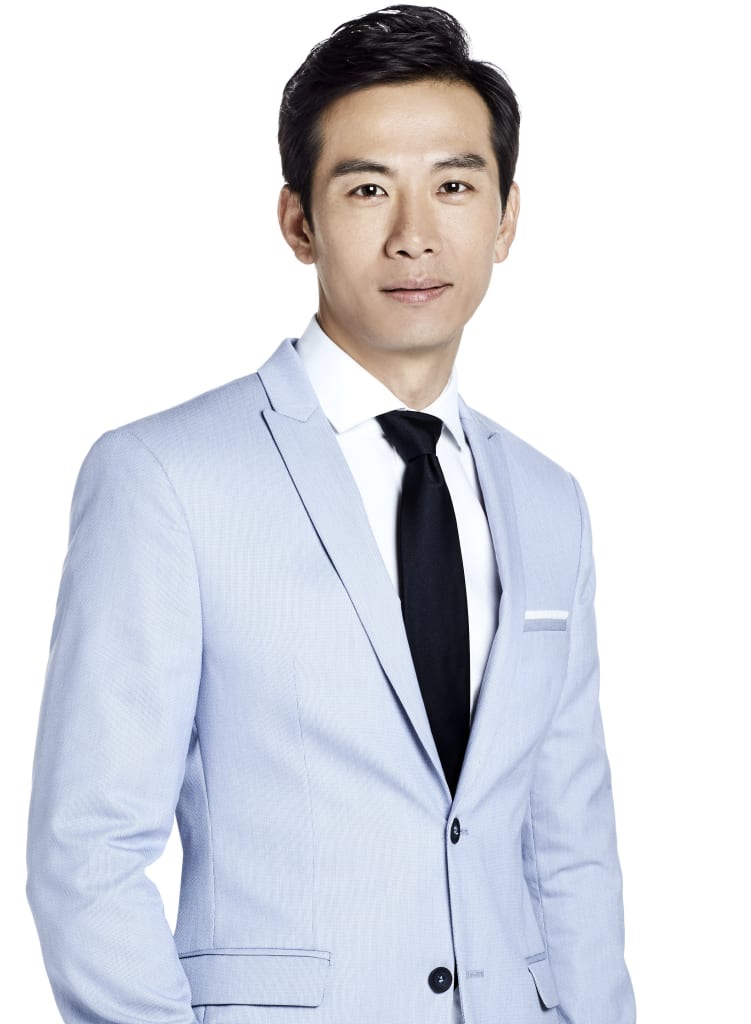 Language
Mandarin, English, Cantonese
Talents
Acting, Taekwondo, Scuba Diving, Basketball, Cooking
Arguably one of the most successful local TV actors to have crossed over to movies, Qi Yuwu launched his acting career when he won the China round of All Asian Star Search 1999, a regional talent search contest. The Physical Education graduate from Guangzhou Sports University then signed on with MediaCorp and based himself in Singapore.
A natural actor, Yuwu was cast alongside regional artistes in his first TV series, Master Swordsman Lu Xiao Feng, followed immediately by another TV co-production Dare To Strike with veteran Hong Kong artistes. Through the years, Yuwu has acted in numerous drama serials, and became one of Singapore's favourite leading man with his acting skills and idol good looks.
He has been consistently nominated for Best Actor in MediaCorp's annual Star Awards, as well as a winner for the Top 10 Most Popular Male Artistes. He was named Screen Heartthrob of the 2000s at the Star Awards 25th Drama Anniversary Show in 2007, and was Highly Commended for Best Drama Performance by An Actor at Asian Television Awards 2009 for his role in The Little Nyonya, the highest rated local drama in recent years. In 2011, he was awarded Best Actor at the Star Awards for his outstanding performance in The Family Court.
Yuwu's illustrious movie career started in 2007. Home Song Stories, starring renowned international actress Joan Chen, received a total of 7 Golden Horse nominations, including Best Film and Best Original Screenplay, as well as 14 nominations at the Australian Film Institute (AFI) Awards in 2007, including Best Lead Actor for Yuwu. 881, directed by local award-winning director, Royston Tan, is one of the most successful local films in terms of box office and critical acclaim.
In 2008, Yuwu acted with Donnie Yen & Zhou Xun in Painted Skin, a regional movie that scored exceptional box office in China and was also Hong Kong's official entry into the 2009 Oscars.
In 2016, he successfully ascended to All Time Favourite status and also awarded Best Actor at the Star Awards for his outstanding performance in The Dream Makers 2.
His Most recent production is A Quest To Heal which is premiering in July 2020.
Portfolio
TV SERIAL 电视剧
2020 我的女侠罗明依 A Quest to Heal

2019 天空渐渐亮 Daybreak
2018 心。情 Mind Matters
2016 暗战危城 (China Production)
2015 志在四方 2 The Dream Makers 2
嘿,老头!(China production)
2014 警徽天职3 C.L.I.F. 3
2013 警徽天职2 C.L.I.F. 2
志在四方 The Dream Makers

2012 夺宝
2011 画皮(客串) Painted Skin (guest appearance)
警徽天职 C.L.I.F.
星洲之夜 A Song To Remember
朋友 Mooncake

2010 皇帽瑞狮喜迎虎电视电影系列- 就是喜欢你 Carlsberg Telemovie Showcase-
Bent on You
三个女人一个宝 Precious Babes
走进走出 The Family Court

2008 小娘惹 The Little Nyonya
2007 最高点 The Peak
2006 刑警二人组 C.I.D
2005 镜中人 Beautiful Illusions
天...使我爱你 PS... I Love You
法医X档案II之《复生人》 Beyond The Axis of Truth II –Reborn
拥抱明天 A Promise for Tomorrow

2004 非一般妈妈 To Mum With Love
我爱我家 I Love My Home
真心密语 Room In My Heart
任我遨游 The Champions

2003 美丽家庭 Love is Beautiful
一加一等于三 Romance De Amour
2002 河水山 Bukit Ho Swee
有情有义 Brotherhood
九层糕 Beautiful Connection
法内有情天 Innocently Guilty
我爱精灵II My Genie II
2001 何日军再来 In Pursuit Of Peace
我爱精灵 My Genie
大酒店 The Hotel
2000 陆小凤之决战前后 Master Swordsman Lu Xiao Feng
扫冰者 Dare To Strike


MOVIES 电影
2017 - 英格力士

2015 - 1965
2011 - 建党伟业 The Founding of a Party
夜店诡谈 Nightclub School Hospital
Bait 3D 大海啸鲨口逃
2010 - 14 Blades 錦衣衛

2008 - The Leap Years 誓约
Toilet Love (short film)
12 Lotus 12 莲花
Painted Skin 画皮
2007 - Protégé (cameo) 门徒(客串)
881
The Home Song Stories 意
AWARDS/ACHIEVEMENTS 奖项/荣誉
2016 - Star Awards "All Time Favourite Artiste" 《红星大奖 》超级红星
Star Awards 2016 "Best Actor" 《红星大奖》最佳男主角
2015 - Top 10 Most Popular Male Artistes,Star Awards 2015 红星大奖2015十大最受欢迎男艺人
2014 - Top 10 Most Popular Male Artistes,Star Awards 2014 红星大奖2014十大最受欢迎男艺人
2012 - Top 10 Most Popular Male Artistes,Star Awards 2012 红星大奖2012十大最受欢迎男艺人
2011 - Best Actor(The Family Court), Star Awards 2011 红星大奖2011最佳男主角(走进走出)
Top 10 Most Popular Male Artistes,Star Awards 2011 红星大奖2011十大最受欢迎男艺人
2010 - Top 10 Most Popular Male Artistes,Star Awards 2010 红星大奖2010十大最受欢迎男艺人
2009 - Top 10 Most Popular Male Artistes,Star Awards 2009 红星大奖2009十大最受欢迎男艺人
Highly Commended for Best Drama Performance by An Actor(The Little Nyonya), Asian Television Awards 2009 亚洲电视大奖2009最佳男主角(小娘惹)- 评审高度评价
Nominated for Best Drama Performance by An Actor(The Family Court), Asian Television Awards 2011 亚洲电视大奖2011最佳男主角(走进走出)- 提名
2007 - Screen Heartthrob of the 2000s, Star Awards 25th Drama Anniversary Show 红星大奖之戏剧情牵25-观众投选2000年代荧幕金童掌门人
Top 10 Most Popular Male Artistes,Star Awards 2007 红星大奖2007十大最受欢迎男艺人
2006 - Top 10 Most Popular Male Artistes,Star Awards 2006 红星大奖2006十大最受欢迎男艺人
2005 - Top 10 Most Popular Male Artistes,Star Awards 2005 红星大奖2005十大最受欢迎男艺人
2004 - Top 10 Most Popular Male Artistes,Star Awards 2004 红星大奖2004十大最受欢迎男艺人
1999 - Male Champion, All Asian Star Search 1999 – China 才华横溢出新秀广州之星1999男冠军
Mr Personality, All Asian Star Search 1999 - China 才华横溢出新秀广州之星1999最有性格新秀