Romeo Tan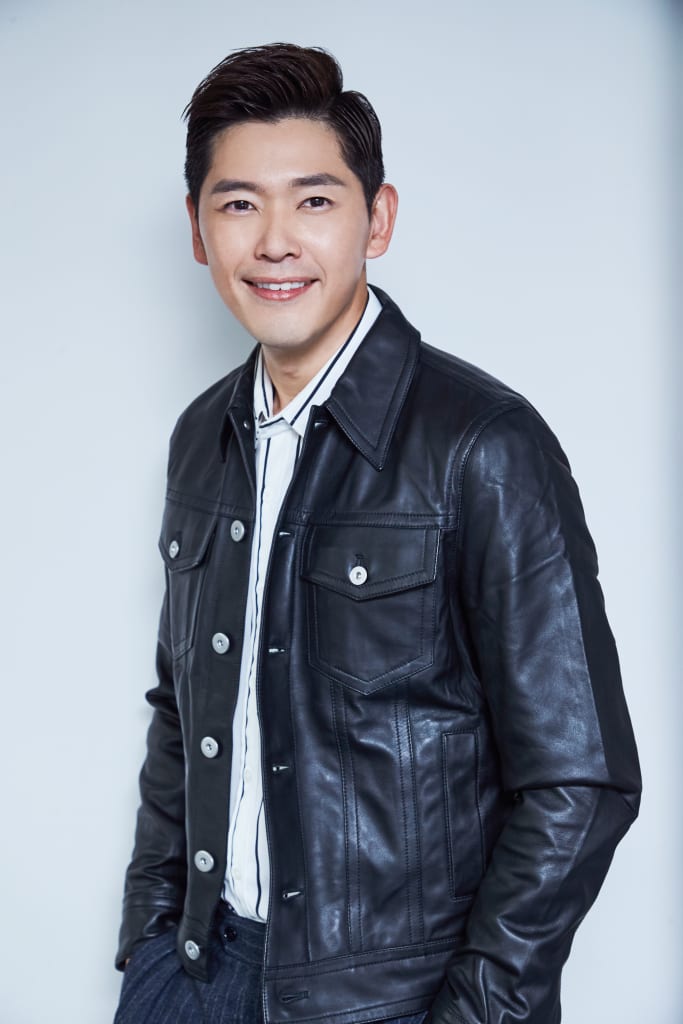 Language
Mandarin, English, Hokkien
Talents
Acting, Modeling, Photography, Videography, Editing
Former model and Nanyang Poly graduate Romeo Tan came in fourth in "Star Search 2010". Touted as the hot favorite by the local media, this good looker with a hot body oozes stage presence and appeals with his amiable personality throughout the competition.
Though he did not win the title, he beat his peers by being the first to land a role in a police drama serial "C.L.I.F." after the competition. His performance as an earnest and hardworking newbie in the Police Force earned him a Newcomer Award nomination at Star Awards '12. Fans also saw this strapping lad played a top model in the first MediaCorp web drama "Let's Play Love", and a chef in "Bountiful Blessings".
In 2012, viewers saw many different sides of Romeo as he took on various challenging roles. He played a disabled person that grew up in a dysfunctional family in the action packed drama "Unriddle 2", a villain who manipulates his friends and family for his own gains in the star-studded blockbuster "Joys Of Life", a chef who pursues his love interest relentlessly in a youth drama "Don't Stop Believin'" and a hardworking happy-go-lucky young fishmonger in the year-end blockbuster "It Takes Two". He also made his first foray into the English language web drama "Of Love and Hidden Charms" where he played an opportunist hunky sports editor. His unrelenting efforts and impressive performances were rewarded when he snagged the coveted Rocket Award (awarded for the biggest breakthrough) and triple nominations at Star Awards '13. He also received his first Asian Television Awards nomination for his role in "Joys of Life".
A year later, he charmed the audience with his bumbling underdog role in "96oC Café" and rose from supporting roles to the first male lead in "Sudden" where he plays a hotshot lawyer. He also lends his vocals for the theme song of this legal drama. Romeo's star continues to rise in 2014 when he headlined the drama "Yes We Can!" and clinched his first Top 10 Most Popular Male Artistes award at Star Awards '2014. Ever ready to take on new challenges, this actor turned radio deejay has also co-hosted "Ning @ Night" with Chen Ning on Yes93.3FM. Romeo did his first overseas production "All is Well" with Taiwan in 2019.
In 2022, Romeo also have the honor to work for a co-production "Twisted Strings" in Taiwan which the executive producer is award winner director Hou Hsiao-hsien.
Romeo is passion for acting and have a determination to hone his skills, Romeo is definitely a face to watch out for in the local entertainment arena.
Portfolio
TV Serial 电视剧
2022 I Want To Be Towkay! 冤家、亲家做头家!
In Safe Hands 守护星
Love In A Pot 遇见你,真香 (In progress)
2021 Pawn Broker 人心鉴定师
Twisted Strings 良辰吉时
2020 Happy Prince 快乐王子
Ho Seh Bo 2 好世谋 2
Jungle Survivor 森林生存记
Old Soul 心里住着老灵魂
2019 All Is Well 你那边怎样?我这边OK
2018 Life Less Ordinary 小人物向前冲
Say Cheese 西瓜甜不甜
Ho Seh Bo 好世谋
2017 Life Less Ordinary 小人物向前冲
When Duty Calls 卫国先锋
Dream Coder梦想程式
2016 Peace & Prosperity 富贵平安
The Dream Job 绝世好工
The Soul Reaper 勾魂使者
2015 Love? 限量爱情
The Journey: Our Homeland 信约: 我们的家园
The Dream Makers II 志在四方 II
2014 Yes, We Can我们一定行
Common Space (English telemovie)
Youthful Aspirations (Musical drama) 细水长流
Mystic Whispers (toggle drama) 听
The Journey: Tumultuous Times 信约:动荡的年代
Good Luck 百岁大吉
2013 96oC Café 96°C咖啡
Art Of Love (web drama) 心。艺
Sudden骤变
2012 Unriddle II最火搭档 II
Joys of Life 花样人间
Don't Stop Believin' 我们等你
It Takes Two 对对碰
Of Love & Hidden Charms (web drama)
2011 C.L.I.F. 警徽天职
Let's Play Love (web drama) PK爱情
Bountiful Blessings 万福楼
2010 The Best Things In Life 五福到
New Beginnings 红白囍事
2007 Happily Ever After 凡间新仙人
Kinship手足
Live Again天堂鸟
Parental Guidance
My Sassy Neighbour III
2006 C.I.D. 刑警二人组
2005 Portrait of Home II同心圆II
Heartlanders IV
TV/RADIO HOSTING 电视主持
2018 My Star Guide 13
2014 - Green Footprints 绿悠游
Ning @ Night on Yes933
AWARDS/ACHIEVEMENTS 奖项/荣誉
2022 Star Awards, Top 10 Most Popular Male Artistes 红星大奖, 十大最受欢迎男艺人
Nominee for Star Awards '22 Best Actor (Old Soul) 入围红星大奖'22最佳男主角(心里住着老灵魂)
2021 Star Awards, Top 10 Most Popular Male Artistes 红星大奖, 十大最受欢迎男艺人
2021 Nominee for Star Awards '21 Best Actor (Happy Prince) 入围红星大奖'21最佳男主角(快乐王子)
2019 Star Awards Top 10 Most Popular Male Artistes 红星大奖'19 十大最受欢迎男艺人
2018 Nominee for Star Awards '18 Best Actor (When Duty Calls) 入围红星大奖'18最佳男主角(卫国先锋)
Star Awards Top 10 Most Popular Male Artistes 红星大奖'18 十大最受欢迎男艺人
2017 Winner for Star Awards '17 Best Support Actor (Dream maker 2) 红星大奖'16最佳男配角(志在四方 II)
Star Awards Top 10 Most Popular Male Artistes 红星大奖'16 十大最受欢迎男艺人
2015 Star Awards '15 Top 10 Most Popular Male Artistes
红星大奖'15 十大最受欢迎男艺人
2014 Star Awards 20 Anniversary Top 10 Most Popular Male Artistes
第20届红星大奖 十大最受欢迎男艺人
2013 Winner of Star Awards '13 Rocket Award
红星大奖'13年度飞跃奖
Nominee for Star Awards '13 Best Supporting Actor (Joys Of Life)
入围红星大奖'13最佳男配角(花样人间)
Nominee for Star Awards '13 Most Favorite Male Character (It Takes Two)
入围红星大奖'13最喜爱男角色(对对碰)
Star Awards '13 Top 20 Most Popular Male Artistes
红星大奖'13二十大最受欢迎男艺人
Nominee for ATA '13 Best Performance by a Supporting Actor (Joy Of Life)
入围亚洲电视大奖'13最佳男配角(花样人间)
2012 Nominee for Star Awards '12 Best Newcomer (C.L.I.F)
入围红星大奖'12最佳新人(警徽天职)
2010 Star Search '10 Top 5
才华横溢出新秀'10五强
Directorship
2019 The Droner 航拍男
ENDORSEMENT - ADVERTISEMENT/TV COMMERCIAL 平面/电视广告
Huawei HP