Terence Cao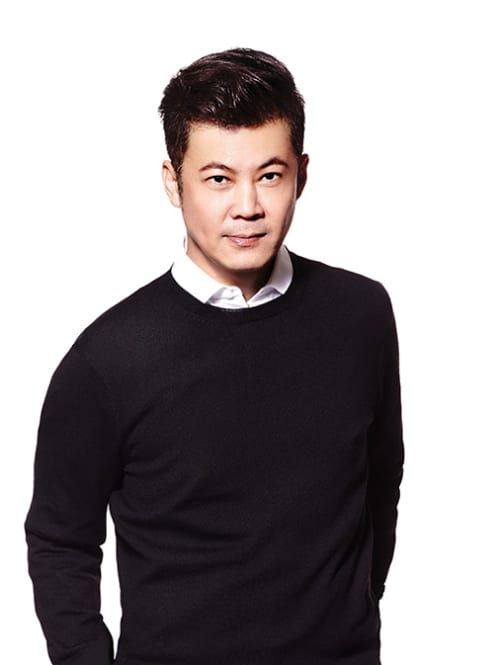 Language
Mandarin, English, Hokkien, Cantonese
Talents
Acting, Singing, Dancing, Wakeboarding, Martial Arts, Thai Boxing, Horse Riding
Terence Cao is one of MediaCorp's most charming artistes and was a flight steward before joining the then Singapore Broadcasting Corporation (SBC) in 1989 after completing the SBC 9th Professional Drama Performers' Training Course. After two supporting roles in Sweet Dreams and Imperial Intrigue, Terence obtained his big break in Fatal Endearment where he portrayed a rich man's son caught in a love triangle. Being the male lead of numerous drama serials, Terence has proved himself to be a diligent actor who is very keen in taking up diverse roles.
In 1995, Terence became the first full-time artiste to successfully hold his debut mini concert in Canto Pub. Terence also sang the theme song for Triad Justice, a serial where he played a major role and also a duet with Cynthia Koh for MediaCorp Music's compilation album in 2002. In the telemovie Deep in the Night, Terence was cast opposite Hong Kong award-winning actress Loletta Lee. With the filming done in Hong Kong, this project has given Terence immense exposure and experience working with Hong Kong artistes and production crew. In 2002, he teams up with Hong Kong's Asia Television station in a 30-part courtroom drama Innocently Guilty, holding court with regional stars like Anita Yuen, Kent Cheng and Wong Yat Wah. In the same year, Terence took an exhilarating step towards comedy with rave results. Sparks flew between him and Hong Kong veteran actress, Carol Cheng, in his first cross-over to English sitcom in Oh! Carol. Audiences enjoyed their on-screen chemistry so much so it made the sitcom one of the highest rated one in Singapore.
Terence won 2011 Star Awards Best Supporting Actor for his role in The Best Things In Life. He was also given an actor role in the blockbuster drama The Lead where he had the opportunity to portray different characters in the show. Some of his recent dramas are My Teacher Is a Thug, Jalan Jalan, Old Is Gold and The Little Nyonya.

Portfolio
2020          Miss Haven't 黑凡小姐 (Fresh Take)
                  The Little Nyonya 小娘惹
2019          Old Is Gold 老友万岁
2018          Jalan Jalan 带你去走走
                  Babies On Board 新生
2017          My Teacher Is a Thug 爱.不迟疑
                  While We Are Young Z 时代    
                  The Lead 第一主角
2016          Peace & Prosperity 富贵平安
                  C.L.I.F 4 警徽天职 4
2015          圆梦缘
2014          The Caregivers Missy 先生
                  Mind Games 心迷
                  Good Luck 百岁大吉
2013          Soup of life 沙煲肉骨茶
                 The Journey: A Voyage 信约:唐山到南洋
                 C.L.I.F 3 警徽天职 3
2012         Break Free 囚鸟
2011         The in laws 麻婆斗妇
                 Devotion 阿娣
                 Double Bonus 双星报喜
2010         The Best Things In Life 五福到
                 The Score 无花果
                 Prosperity 喜事年年
2009         The Ultimatium 双子星
                 School Daze 书包太重
                 Baby Bonus 添丁发财
2008         Love Blossom 心花朵朵开
                 By My Side 不凡的爱
2007         Switched! 幸运星
2006         Family Matters 法庭俏佳人
                 Making Miracles 奇迹
2004         You Are the One 二分之一缘分
                 Portriat of Home I & II 同心圆
                Women of Time 至尊红颜
                Love @ O Degree 爱情 零度C
2003        An Ode to Life 走过风雨路
                The Ties that Bind 家财万贯
2002         Love is Beautiful 美丽家庭
2001        The Challenge 谁与争锋
                Through Thick And Thin 阿灿正传
                The Hotel 大酒店
                The Reunion 顶天立地
                Innocently Guilty 法内情
                Oh Carol!
                BluePrint - The Bra Shop
2000         Four Walls & A Ceiling 我爱黄金屋
                 Angel's Dream 真相
                 The Voices Within心灵物语
1999         God of Fortune 财神爷
                 Bright Future 同一片蓝天
                 Stepping Out 出路
1998         Stand By Me 家人有约
                 Living in Geylang 芽笼,芽笼
1997         Longing 悲情年代
                Courage Of Fire 炽火豪情
                Sword And Honour 铁血男儿
1996        Triad Justice飞越珍珠坊
                The Prime Years 创意先锋
1995        Coffee Or Tea 是非屋
                Deep In The Night 惊魂梦
                War Roses 爱在浪漫风火时
1994         Web of Deceit 鹤啸九天
                 The Challenger 勇者无惧
                 The Legendary White Snake 白蛇后传
1993         The Young And The Restless 俏皮战士
                 Switch 妙鬼临门
1992         A Time To Dance 火舞风云
                 My Buddies 浪漫战场
                 Between Friends 三水喜相逢
                 Ride The Waves 卿本佳人
1991         Fatal Endearment 谍海危情
                 The Other Woman 醋劲100
                 The Legend of A Beauty 一代天骄
                 The Future Is Mine 锦秀前程
1990         Imperial Intrigue 大内双宝
                 Sweet Dreams 欣欣向荣
TV VARIETY PERFORMANCE 综艺演出
2015 - Lunar New Year Shoppers Guide 购物情报站

2014 - My Star Guide 购物情报站

2012 - Chinese New Year Show
           My Star Guide IIV (As host)

2010 - Calsberg New Year Show
           Lunar New Year Eve Special Show
           Star Awards (Stunt item)
           My Star Guide IV (As host)

2009 - Lunar New Year Eve Special Show
           My Star Guide 3 (As Host)

2004 - Carlsberg World of Friends Carlsberg 好友满天下
 
AWARDS/ACHIEVEMENTS 奖项/荣誉
2014 - Nominated for "Best Actor" star award 14 (The Journey: A voyage)
2011 - Best Supporting Actor(The best things in life), Star Awards 2011 红星大奖2011最佳男配角(五福到)
2005 - Top 10 Most Popular Male Artistes, Star Awards 2005 红星大奖2005十大最受欢迎男艺人

2004 - Top 10 Most Popular Male Artistes, Star Awards 2004 红星大奖2004十大最受欢迎男艺人

2001 - Top 10 Most Popular Male Artistes, Star Awards 2001红星大奖2001十大最受欢迎男艺人

2000 - Top 10 Most Popular Male Artistes, Star Awards 2000 红星大奖2000大最受欢迎男艺人

1999 - Top 10 Most Popular Male Artistes, Star Awards 1999 红星大奖1999十大最受欢迎男艺人

1998 - Top 10 Most Popular Male Artistes, Star Awards 1998 红星大奖1998十大最受欢迎男艺人

1994 - Top 5 Most Popular Male Artistes, Star Awards 1994 红星大奖1994五大最受欢迎男艺人  
ALBUMS 唱片
2002 - Love, No Boundaries 爱无国界

1997 - 男言之隐

1996 - The Unbeatables compilation 唱作剧佳