Yao Wen Long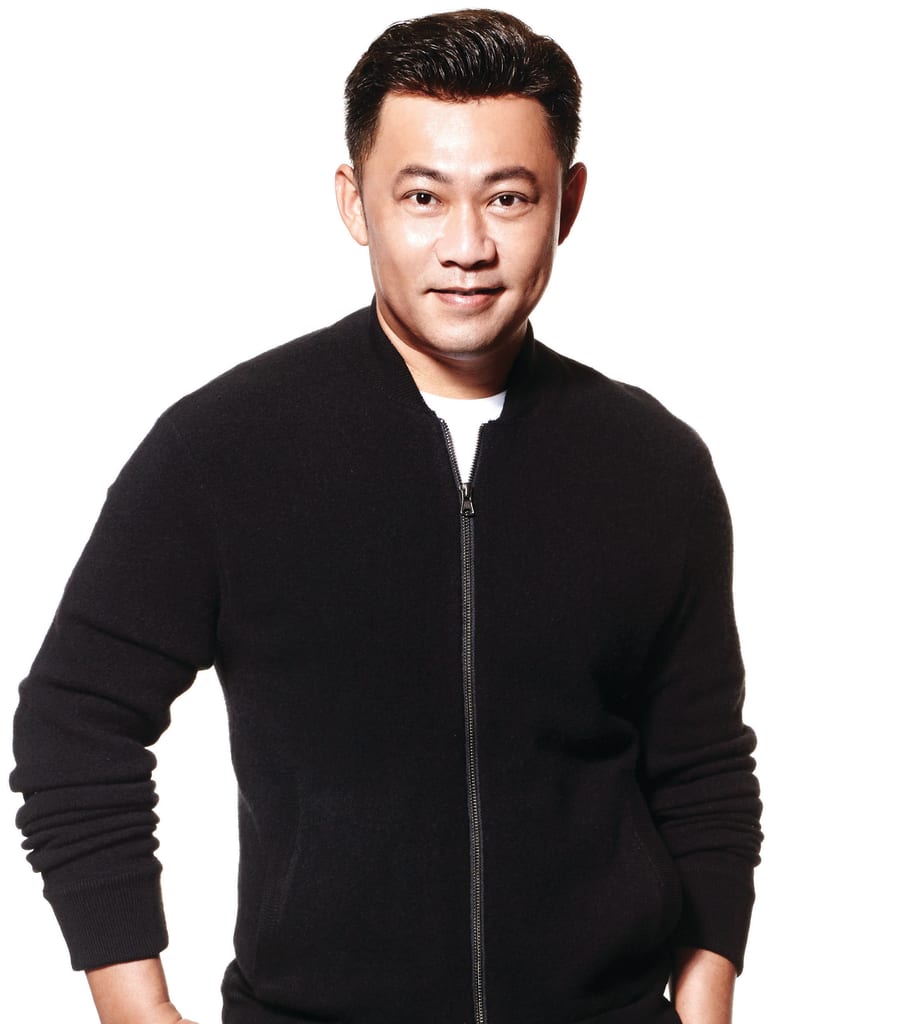 Language
Mandarin, English, Cantonese, Malay
Talents
Acting, Singing, Basketball
Yao Wen Long came into prominence after participating in "Star Search 1993". He won the Most Popular Newcomer Award in "Star Awards 1994".

He is a talented artiste who has starred in a multitude of diverse and challenging roles, he is also often nominated for the Best Supporting Actor category in the annual Star Awards, and winning the trophy in 2001 for his most memorable role as an effeminate hairstylist in "Looking For Stars".

To date, Wen Long has played many memorable and iconic roles on television including the award-winning blockbuster serial "The Little Nyonya" where he convincingly portrayed a simple-minded butcher.

His recent dramas include "Dear Neighbours", "All Around You" and "A Quest To Heal".
Portfolio
TV SERIAL 电视剧
2021 都市狂想 A Whole World Difference
2020 回路网 All Around You
我的女侠罗明依 A Quest To Heal
2019 我的左邻右邻 Dear Neighbour
阴错阳差 — 时辰到 Hello From The Other Side - Its Time
老友万岁之守护幸福 Old Is Gold-The Bliss Keeper
2018 祖先保佑2 Blessing 2
给我一百万 A Million Dollar Dream
不平凡的平凡 Reach For The Skies
2017 不平凡的平凡 Reach For The Skies
知星人 My Friends From Afar
梦想程式 Dream Coder
2016 钱来运转 House of Fortune
富贵平安 Peace & Prosperity
2015 虎妈来了 Tiger Mum
长辈甜心 Super Senior
钱来运转 House of Fortune
2014 我们一定行 Yes, We Can
沙煲肉骨茶 Soup Of Life
祖先保佑 Blessings
三个愿望 Three Wishes
我为人人For Your Own Good (Toggle sitcom)
2013 骤变 Sudden
小小传奇 Gonna Make It
2012 花样人间 Joys of Life
微笑正义 Poetic Justice
猪仔馆人家 The Quarters
对对碰 It Takes Two
2011 乐在双城 Tale Of Two Cities
拍卖 Secrets For Sale
阿娣 Devotion
边缘父子 On The Fringe
万福楼 Bountiful Blessings
星洲之夜 A Song To Remember
2010 红白囍事 New Beginnings
走进走出 The Family Court
查某人 Mrs P.I.
2009 想握你的手 Your Hand In Mine (180 eps)
煮妇的假期 Housewives' Holiday
2008 绝对佳人 La Femme
奶爸百分百 Nanny Daddy
小娘惹 The Little Nyonya
2007 凡间新仙人 Happily Ever After
手足 Kinship (83 eps)
2006 明星偶像-他是谁 Star Idol Drama
法庭俏佳人 Family Matters
2005 同心圆 Portrait of Home I & II
2004 心网追凶 The Crime Hunters
三十风雨路 An Ode To Life
我的野蛮亲家 My Mighty In-Laws
喜临门 Double Happiness 2
2003 好儿好女II Vive La Famille II
荷兰村 Holland V
吃吃面包谈谈情 A Toast Of Love
2002 好儿好女 Vive La Famille
豹子胆 The Vagrant
双天至尊III The Unbeatables III
我爱精灵II My Genie II
2001 我爱精灵 My Genie
大酒店 The Hotel
2000 琼园咖啡香 Hainan Kopi Tales
星锁 Looking For Stars
何日军再来 In Pursuit Of Peace
法医X档案 Beyond The Axis Of Truth
如何对你说 You Light Up My Life
世纪攻略 The Strategem
1999 同一片蓝天 A Piece Of Sky
乌龙档案 PI Blues
1998 神雕侠侣 Return Of The Condor Heroes
小说剧场I之安琪儿的微笑 Spore Short Stories
石叻坡传说之讲古奇冤 Myths & Legends Of S'pore
1997 万里晴空 Places In My Heart
Uncle当自强 Playing To Win
医生档案 From The Medical Files
1996 法医档案之午夜警钟 Dr Justice
爱拼球会赢 Triumph Over The Green
妙师爷三斗毒太监 Royal Battle Of Wits
济公活佛 The Legends Of Ji Gong
1995 大英雄小人物 Neighbourhood Heroes
机密档案 Secret Files
海岸猎鹰(电视电影) Sea Eagle (telemovie)
1994 叔侄俩疯狂 Crazy Duet
共闯荆途 Against All Odds
1993 年年有鱼 Happy Reunion
AWARDS/ACHIEVEMENTS 奖项/荣誉
2017 Star Awards'17 Top 24 Most Popular Male Artistes
红星大奖'17 二十四大最受欢迎男艺人
2013 Star Awards '13 Top 20 Most Popular Male Artistes
红星大奖'13 二十大最受欢迎男艺人
2001 Star Awards '01 Best Supporting Actor (Looking for Stars)
红星大奖'01最佳男配角(星锁)
1994 Star Awards '94 Most Popular Newcomer
红星大奖'94最受欢迎新人