Brandon Wong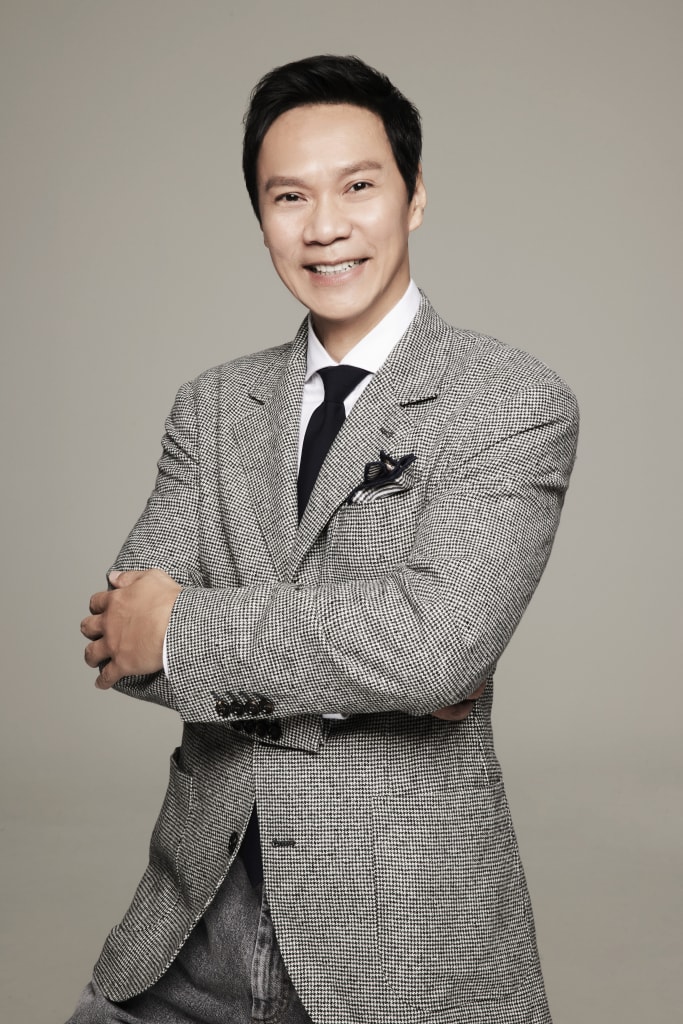 Language
Mandarin, English, Malay, Cantonese, Hakka
Talents
Acting, Hosting, Singing
Brandon Wong is a Malaysia-born Singaporean actor who joined Star Search 1995, a Singapore TV reality talent competition. He has acted in numerous Mediacorp Chinese series, including Tofu Street, Wok of Life, Nanny Daddy, Housewives' Holiday, and My Friends from Afar.
Brandon often plays villainous roles, but he has a comedic flair too. He was nominated for Best Supporting Actor at the Star Awards 1999 for his role Wang Xia in the comedy series Work of Life. In 2007, Brandon was again nominated for Best Supporting Actor in the Star Awards for his outstanding performance in The Homecoming. Brandon received his first Best Actor nomination in 2010 at the Star Awards for the role of Chen Wei Bin in Housewives' Holiday.
In 2020, Brandon's role Lou Seh in the series Last Madame was greatly praised by the audiences. He was nominated for Best Actor in a Supporting Role at the Asian Television Awards. Brandon won the Top 10 Most Popular Male Artiste and Your Most Hated Villain award with his role in the series Recipe of Life at the Star Awards 2022.
Apart from acting, Brandon performed in the musical, The Peranakan Ball 2009.
Portfolio
TV SERIAL 电视剧
2022
Love At First Bite 遇见你,真香 | Role: Richard
Dark Angel 黑天使 | Role: He Zhixiong 柯志雄
When Duty Calls 2 卫国先锋2 | Role: Wu Xiangsheng 吴祥生
Sisters Stand Tall 快跑吧, 丽娇! | Role: Huang Qingfa 黄庆发
2021
Leave No Soul Behind 21点灵 | Role: Feng Tianlong 冯天隆
The Peculiar Pawnbroker 人心鉴定师 | Role: 邱庆丰 & 周立功
Recipe of Life 味之道 | Role: Qian Nanhua 钱南花
2020
Recipe of Life 味之道 | Role: Qian Nanhua 钱南花
How are You 2 好世谋2 | Role: Ah Min 阿敏
My Guardian Angels 单翼天使 | Role: Tang Younian 唐有年
All Around You 回路网 | Role: He Wanquan 何万泉
2019
Day Break 天空渐渐亮
The Last Madame | Role: Lou Seh
C.L.I.F 5警徽天职5之海岸卫队 | Role: Wu Ziwei 吴子伟
All Is Well 你那边怎样我这边OK | Role: Benson
I See You 看见看不见的你
Hello From The Other Side 阴错阳差 | Role: Lao Ma 老马
Hello From The Other Side - It's Time 阴错阳差 — 时辰到 | Role: Lao Ma 老马
How are You 好世谋 | Role: Ah Min 阿敏
2018
Reach For The Skies 不平凡的平凡 | Role: Zhuo Zhiliang 卓志良
2017
My Friends From Afar 知星人 | Role: Chen Xiaolong 陈小龙
118 2 | Role: Liu Dali 刘大利
2016
118 2 | Role: Liu Dali 刘大利
Hero 大英雄 | Role: Zhang Zhiming 张志明
Eat Already 吃饱没?| Role: Daniel
Provision Shop 杂货店 | Role: Ah Cheng 阿城
The Dream Job 绝世好工 | Role: Liang Yongqiang 梁永强
The Truth Seekers 真探 | Role: Wang Kunxing 王昆兴
2015
For A Better Tomorrow 我为人人
A Blessed Life 吉人天相 | Role: Zhu Yongwen 朱永汶
Tiger Mum 虎妈来了 | Role: Robert Leow
Blissful Living 我要的幸福
Sealed With A Kiss 吻我吧,住家男 | Role: Mai Dechu 麦德初
Hand In Hand 手牵手 | Role: Bai Guang 白光
Life Fear Not 人生无所谓 | Role: Lin Dashou 林大寿
2014
Code Of Law 2 (Ch5 series)
World At Your Feet 球在你脚下 | Role: Mo Shijing 莫世敬
Against the Tide 逆潮 | Role: Zhao Junlong 赵俊龙
Mystic Whispers 听 | Role: Liu Guangming 刘光铭
Tumultuous times 动荡的年代 | Role: Bai Gou 白狗
2013
Love At Risk 爱情风险 | Role: Hei-Ge 黑哥
Sudden 骤变 | Role: He Jianming 何建铭
Mata Mata (Ch 5 series)
2012
Unriddle 2 最火搭挡 2 | Role: Liang Zhichao 梁志超
Show Hand 注定
Joys Of Life 花样人间 | Role: Wang Xia 王夏
Don't Stop Believin' 我们等你 | Role: Zhong Guo'an 钟国安
Poetic Justice 微笑正义 | Role: Eric
It's A Wonderful Life 好运到 | Role: Ma Lin Shu 马林竖
2011
Devotion 阿娣 | Role: Wang Ruiji 王锐既
On The Fringe 边缘父子 | Role: Ah Qing 阿清
Love Thy Neighbour 四个门牌一个梦 | Role: Crazy Knife 神经刀
2010
Ineffable (Telemovie) 说不出的爱 (电视电影)
With You 我在你左右 | Role: Zhang Wei 张伟
Unriddle 最火搭档 | Role: Wu Guosheng 吴国生
2009
Housewives' Holiday 煮妇的假期 | Role: Chen Weibin 陈伟斌
Big Time In Little St. (Telemovie) 小街上 的大事件(电视电影)
The Promise 向日葵的约定
2008
By My Side 不凡的爱 | Role: Grey Dog 高立国(灰狗)
Perfect Cut 一切完美
Nanny Daddy 奶爸百分百
Crime Busters x 2 叮当神探 | Role: Du Jialong 杜家龙
2007
The Homecoming 十三鞭 | Role: Lai Guoqiang 赖国强
Kinship 手足 | Role: Martin
Metamorphosis 破茧而出 | Role: Rattlesnake
Kinship II 手足 II | Role: Martin
2006
The Undisclosed 迷云 20天
C.I.D. 刑警二人组 | Role: Zhang Zhihua 张志华
A Million Treasures 百万宝 | Role: Ah Qing 阿青
2005
Zero to Hero 阴差阳错
Beyond The Axis of Truth 2 法医X档案2
Portrait of Home II 同心圆 II
The Rainbow Connection 舞出彩虹
2004
To Mum with Love 非一般妈妈
Zhong Wu Yan 钟无艳
2001
The Hotel 大酒店
Lucky Numbers 法财八百万
Bukit Ho Swee 河水山
No Problem 考试家族
2000
The Tax Files 流金税月
Heroes In Black 我来也
1999
Mr. OK OK 先生
Darling-In-Law 我的岳母是巫婆
SNAG 新好男人
The Legendary Swordsman 笑敖江湖
1998
Dreams 六个梦之不道德的梦
Act 235 刑事235
Myths And Legends of Singapore 石叻坡传说之红山林姑娘
Riding The Storm 陌生人
Wok of Life 福满人间
1997
Places In My Heart 万里情空
Not The Facts 迷离档案
The Price of Peace 和平的代价
Courage of Fire 炽火豪情
My Big Brother 一家之主
Men at the Crossroad 四个好涩的男人
1996
The Legend of Ji Gong 活佛济公
River of Love 风雨柴船头
1995
Tofu Street 豆腐街
Of Cops And Men 城市双雄
MOVIES 电影
2010
Being Human Being 做人
My Ghost Partner 人鬼拍档
HOSTING 主持
2012
2011
2010
Lets Party with Food VIII 食福满人间VIII
2009
Lets Party with Food VII 食福满人间VII
2008
Golden Age 黄金年华
Lets Party with Food VI 食福满人间VI
2007
2004
2003
Perfect Match 金童玉女心碰心周末大热卖
AWARDS/ACHIEVEMENTS 奖项/荣誉
2022
Star Awards 2022 My PICK! Most Hated Villain (Recipe of Life)
红星大奖2022 最讨人厌大反派 (味之道)
Star Awards 2022 Top 10 Most Popular Male Award
红星大奖2022 10大最受欢迎男艺人