Chen Shu Cheng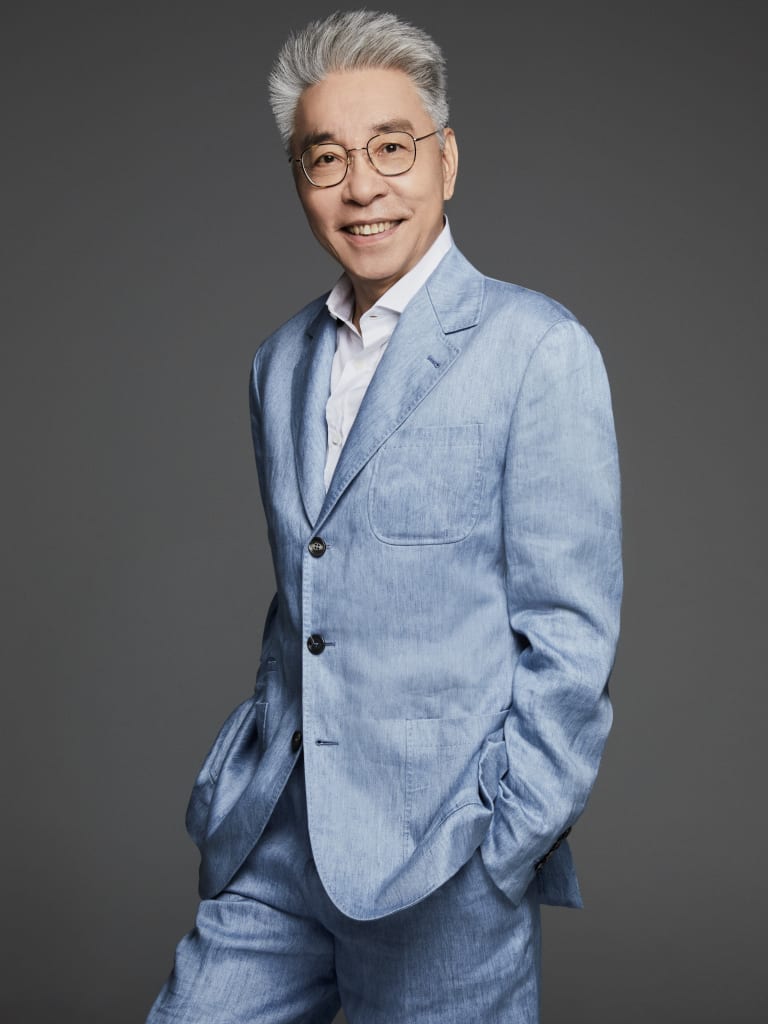 Language
Mandarin, Teochew, Cantonese
Talents
Acting, Hosting, Singing
Chen Shu Cheng is a Singaporean actor and host whose career spans over 60 years in the entertainment business.
The veteran has been selected to host long-running variety shows Econ Nite and Weekend Delight for over a decade.
Throughout the years, Shu Cheng won numerous Best Evergreen Artiste Awards and Best Supporting Actor Awards, followed by his first Top 10 Most Popular Male Artistes Award in Star Awards 2019. He was also the Regional Winner for Best Actor for a Supporting Role in Asian Academy Creative Awards 2019 for his performance in the TV series Hello From The Other Side - It's Time.
Portfolio
TV DRAMA 电视剧
2023 Silent Walls 密宅
2022 I Want to be a Towkay 亲家冤家做头家
When Duty Calls 2 卫国先锋 2
2021 Soul Old Yet So Young 心里住着老灵魂
Watch Out! Alexius 小心啊!谢宇航
The Peculiar Pawnbroker 人心鉴定师
The Heartland Hero 邻里帮
2020 Jungle Survivor 森林生存记
2019 How Are You? 好世谋
Hello From The Other Side – It's Time 阴错阳差 — 时辰到
Hello Miss Driver 下一站,遇见
Old Is Gold 老友万岁
Old Is Gold: The Bliss Keeper 老友万岁之守护幸福
2018 Eat Already 4 吃饱没 4
Reach For The Skies 不平凡的平凡
A Million Dollar Dream 给我一百万
Love At Cavenagh Bridge 加文纳桥的约定
Blessings 2 祖先保佑 2
Heart To Heart 心点心
2017 Eat Already 2 吃饱没 2
Home Truly 回家
Have a Little Faith 相信我
Eat Already 3 吃饱没 3
2016 Fire Up 美味下半场
2015 Life Is Beautiful 初一的心愿
Good Luck 百岁大吉
Let It Go 分手快乐
Super Senior 长辈甜心
Life Fear Not 人生无所谓
2014 Yes We Can 我们一定行
In the Name of Love 最爱是你
Blessings 祖先保佑
2013 Spice Up 幸福料理
2012 Double Bonus 双星报喜
Pillow Talk 再见单人床
Yours Fatefully 孤男寡女
Game Plan 千方百计
2011 Secrets for Sale 拍。卖
Devotion 阿娣
The Oath 行医
2010 With You 我在你左右
2009 Your Hand In Mine 想握你的手
The Ultimatium 双子星
2008 Love Blossoms I & II 心花多多开 I & II
2007 The Greatest Love of All 爱.特别的你
Live Again 天堂鸟
2006 Women Of Times 至尊红颜
Love at 0 degree 爱情零度C
Family Matters 法庭俏佳人
An Enchanted Life 钻石人生
2005 Portrait Of Home 同心圆
Beyond The Axis of Truth II 法医X档案 II
Love Concierge 爱的掌门人
Portrait Of Home II 同心圆 II
2004 I Love My Home 我爱我家
Men At Forty 跑吧男人
Room In My Heart 真心蜜语
Timeless Gift 遗情未了
2003 Vive La Familie II 好儿好女 II
Holland Village 荷兰村
A Child's Hope 孩有明天
2001 Health Matters 一切由慎开始
Fantasy 星梦情真
The Wing Of Desire 天使的诱惑
Innocently Guilty 法内有情天
Springs of Life 春到人间
My Genie II 我爱精灵II
2000 Beyond The Axis Of Truth 法医X档案
The Hotel 大酒店
1999 The Strategem 世纪攻略
In Pursuit Of Peace 何日军再来
1998 Lost Soul 另类佳人
Out To Win 步步为赢
From The Courtroom 法医故事
PI Blues 乌龙档案
1997 Silver Linings 骤雨骄阳
Pursuit Of Justice 石破天惊
Price Of Peace 和平的代价
The Guest People 客家之歌
Sitcom: My Big Brother 环境剧:一家之主新视电影:流氓英雄
1996 3-in-1 Love 爱情三合一
The Unbeatables II 双天至尊II
1995 The Teochew Family 潮州家族
Project B B计划
Golden Pillow 金枕头
1994 Young Justice Bao 侠义包公
Double Trouble 叔侄也疯狂
Telemovie-A Chance In Life 新视电影-生死一线
The Valiant One 昆仑奴
The Magnate 叱吒风云
Chronicle Of Life 缘尽今生
Dream Hunters 追心一族
1993 Smouldering Heat 赤道迷情
Battle Of Justice 人海孤鸿
Switch 妙鬼临门
The Unbeatables 双天至尊
1992 The Male Syndrome 妙男正传
Women Of Substance 悲欢岁月
1991 The Darkest Hour 烈血青春
The Last Swordsman 最后一个大侠
The Future Is Mine 锦秀前程
Pretty Faces 三面夏娃
1990 Two Of Us 天生一对
Wishing Well 幻海奇遇
Enchanted Eyes 天眼
1989 My Sweet Rival 摩登俏冤家
1988 Airforce 空军
The Golden Quest 金麒麟
Mystery 迷离之婴
My Fair Ladies 窈窕女
Strange Encounters II 奇缘II之广陵散
1987 I Do 君子好逑
Strange Encounters 奇缘之塞外葫芦
1986 Under One Roof 家和万事兴
The Bond 天崖同命鸟
1985 The Unyielding Butterflies 铁蝴蝶
Takeover 人在旅途
The Happy Trio 青春123
The Young Heroes 少年英雄
1984 In The Wilderness 荒原
The Awakening Part 2 雾锁南洋之风雨同舟和赤道朝阳
Pursuit 怒海萍踪
1983 Endless Knot 情结
Double Blessings 春风得意
The Awakening Part 1 雾锁南洋之天长地久和狮城拂晓
1982 Little DD 小DD
1974 Mistake 她错了
Responsibilities 暴雨寒梅
The Family 妯娌之间
1973 The Evil Of Money 财迷心窍
Always In My Heart 永记心间
The Hunt 获虎之夜
1972 Home coming 回家以后
The Underground 黑吃黑
An Ill Fated Girl 苦莲花
Survival 孽海浮生
Silent Blessings 默默祝福
The Test 疾风劲草
Culprit 原来都是他
Repentance 飞紫轻烟处处愁
The Test 回头是岸
The World of Warmth 温暖在人间
The Story Of Mr Q 阿Q精神
1971 My Family, My Country 国与家
Parasite 寄生藤
Return Of The Wild Goose 归来雁
Autumn 叶落秋枫
春风秋雨
The Trap 陷阱
MOVIES 电影
2011 It's A Great Great World 大世界
The Ultimate Winner 赢家
Fairytales 童话
2007 Gone Shopping 逛街物语
2004 The Maid 女佣
2000 2000AD 公元2000
HOSTING 主持
2006 Golden Age 黄金年华
2005 Weekend Delight 欢乐周末夜
Econ Nite 宜康之夜
2004 Weekend Delight 欢乐周末夜
Econ Nite 宜康之夜
2003 LNY Eve Special 三羊开泰庆丰年
Weekend Delight 欢乐周末夜
2001 Econ Nite 宜康之夜
Weekend Delight 欢乐周末夜
Media Talk 传媒春秋
2000 Econ Nite 宜康之夜
Weekend Delight 欢乐周末夜
1999 Econ Nite 宜康之夜
Weekend Delight 欢乐周末夜
1998 Econ Nite 宜康之夜
Weekend Delight 欢乐周末夜
1997 Econ Nite 宜康之夜
Weekend Delight 欢乐周末夜
1996 Econ Nite 宜康之夜
1995 Lunar New Year Show 新年特备节目
Econ Nite 宜康之夜
Star Awards '94 红星大奖 '94
1994 The Perfect Match 金童玉女一线牵
Weekend Delight 欢乐周末夜
I Love Lulala 我爱鲁啦啦
Saturday Night Smash
1993 The Perfect Match 金童玉女一线牵
Weekend Delight 欢乐周末夜
I Love Lulala 我爱鲁啦啦
Saturday Night Smash
1992 Weekend Delight 欢乐周末夜
Econ Nite 宜康之夜
Weekend Delight 欢乐周末夜
Community Chest Charity
1991 Lunar New Year Special 新年特备节目
Econ Nite 宜康之夜
Singapore Food Fare Variety Tonight
Cash Plus Holiday Weekend 欢乐周末夜
1990 Cash Plus Holiday 欢乐周末夜
Weekend Delight
Econ Nite 宜康之夜
1987 Lunar New Year Show 新年特备节目
Weekend Delight 普威之夜
1986 All In The Family
The Perfect Match 金童玉女一线牵
Live From Studio One 1000 Nite
1985 Live From Studio One
AWARDS/ACHIEVEMENTS 奖项/荣誉
2021
Star Awards 2021 Top 10 Most Popular Male Artiste
红星大奖 2019 十大最受欢迎男艺人
2019
Star Awards 2019 Best Supporting Actor Award (A Million Dollar Dream)
红星大奖 2019 最佳男配角(给我一百万)
Star Awards 2019 Top 10 Most Popular Male Artiste
红星大奖 2019 十大最受欢迎男艺人
Asian Academy Creative Awards 2019 Regional Winner, Best Actor in Supporting Role (Hello From The Other Side - It's Time)
亚洲影艺创意大奖 2019 区域得主 最佳男配角 (阴错阳差 - 时辰到)
2018
Nomination for Star Awards 2018 Best Evergreen Artiste Award (Home Truly)
红星大奖 2018 常青演绎奖(回家)
2017
Nomination for Star Awards 2017 Best Evergreen Artiste Award (Fire Up)
红星大奖 2017 常青演绎奖提名(美味下半场)
2016
Star Awards 2016 Best Evergreen Artiste Award (Super Senior)
红星大奖2016常青演绎奖 (长辈甜心)
2012
Star Awards 2012 Best Supporting Actor (The Oath), Star Awards
红星大奖2012最佳男配角(行医)
2010
Asian Television Awards, Best Drama Performance by an Actor in a Supporting Role nomination-With You drama
亚洲电视大奖2010最佳喜剧演(评审团高度评价)(我在你左右)
2007
Star Awards 25th Drama Anniversary Show - Evergreen Veterans - Nomination for My Favourite Actor (telepoll)
红星大奖之戏剧情牵 25 - 艺坛常青树 - 我最喜爱的男演员提名(观众投选)
2002
Star Awards 2002 Special Achievement Award
红星大奖 2002 特别成就奖