Dennis Chew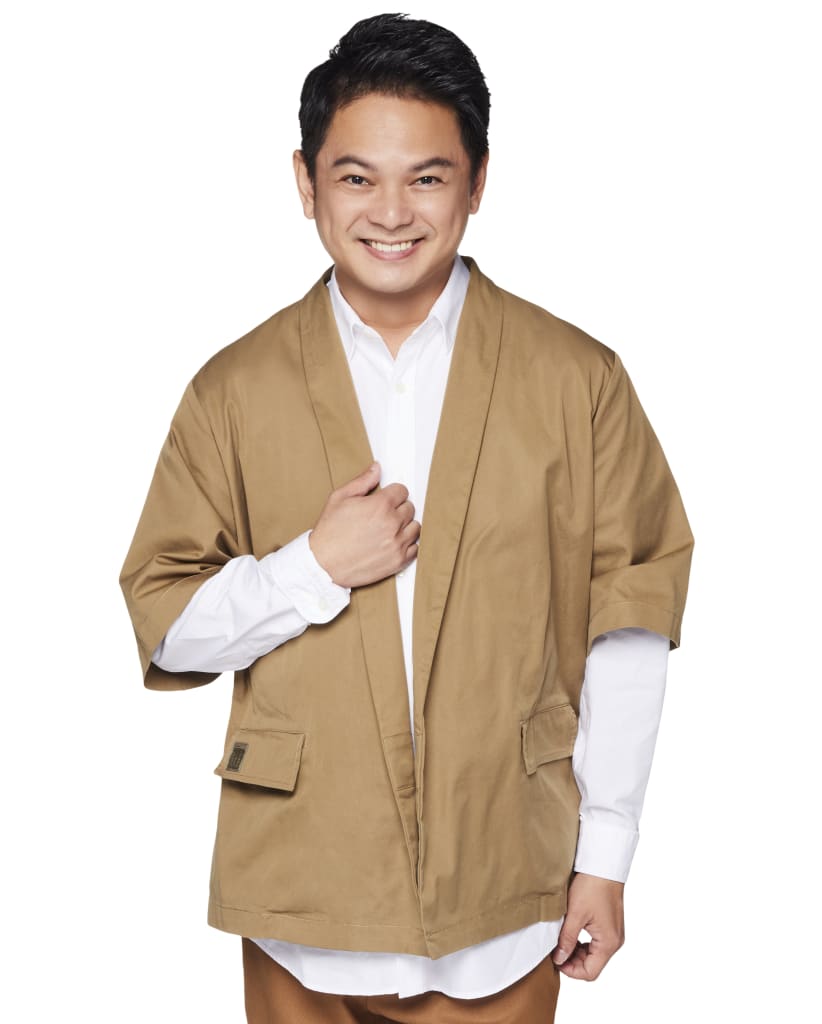 Language
Mandarin, English
Talents
Hosting, Voice-over, Singing, Acting, Writing
Dennis Chew is a DJ at Mediacorp's Chinese radio station, Love 972. He started radio broadcasting at the age of 18. Having the talent and passion for radio, Dennis' commitment to the industry led him to win more than five awards as a radio DJ, including Most Humorous DJ and Most Popular DJ. From 2012 to 2021, Dennis won ten times the Top Ten Most Popular Male Artiste award at the Star Awards. In 2022, he received the Star Awards' All Time Favourite Artiste award.
In 2009, the television programme Paris and Milan changed his life. Dennis played Aunty Lucy, a straight-talking coquettish lady who loves free gifts. After appearing in three episodes, his role became a talking point among Singaporeans. This role brought Dennis featured on magazine covers and product endorsement deals for the first time in twenty years. In the three years after, Dennis was often invited to attend various events and performances, and he received seven endorsement deals.
Furthermore, Dennis acted in the movies Make it Big Big, Dance Dance Dragon, and Ghost on Air. Dennis has spent 23 years building his career and will seize all opportunities given and continue striving forward.
Dennis is one-fourth of The Breakfast Quartet from 6 am to 11 am.
Portfolio
MOVIES 电影
2019 - Make it Big Big 玉建煌崇大件事
2017 - Take 2 遇见贵人
2015 - King of Mahjong 麻雀王
2013 - Everybody's Business 人人有份
2012 - Ghost on Air 灵听
Dance Dance Dragon 龙众舞
2011 - The Ghosts Must Be Crazy 鬼也笑
It's a Great Great World 大世界
2009 - Aunty Lucy Slam Dunk Auntie Lucy也灌篮
2007 - Men in White 鬼啊鬼啊
One Last Dance 茶舞
2006 - Zodiac The Race Begins 生肖传奇
TV HOSTING 电视主持
2019 - Dennis Uncovers
2013 - Laughing Out Loud 笑笑没烦恼
2012 - Batter @ Water Margin 我爱水浒传
Goggles Life 3
吃吃乐乐
名人 Tic Tac Toe - 常驻嘉宾
惊喜一整天1和2
才华横溢出新秀
我吃,你吃,它刺刺刺
Kids 看招
哎哟哟!宝贝
小小儿戏
中华英雄
新加坡金曲奖颁奖典礼
神厨双怪
好货上门
EVENT HOSTING 活动主持
Numerous events hosting
AWARDS/ACHIEVEMENTS 奖项/荣誉
2019 - Best Programme Host - Dennis Uncovers
2017 - Best Comedy Actor - 118
2010-2019 Star Awards (Top 10 Most Popular Male Artistes)
红星大奖 10 大最收欢迎男艺人
2011 - YES 933 Most Popular DJ
2007, 2010, 2013 Mediacorp Radio Awards – Media Choice, Chinese
ENDORSEMENT - ADVERTISEMENT/TV COMMERCIAL 平面/电视广告
2018 - Current - Yun Nam Hair Care
2011-2015 - Nova Furnishing
2011-2013 - Crown Jewels
Musical 舞台剧
2010 & 2012 - Army Daze 1 & 2
2011 - 881 the Musical
Albums 唱片
2005 - Dennis Chew First Album 首张个人专辑