Desmond Ng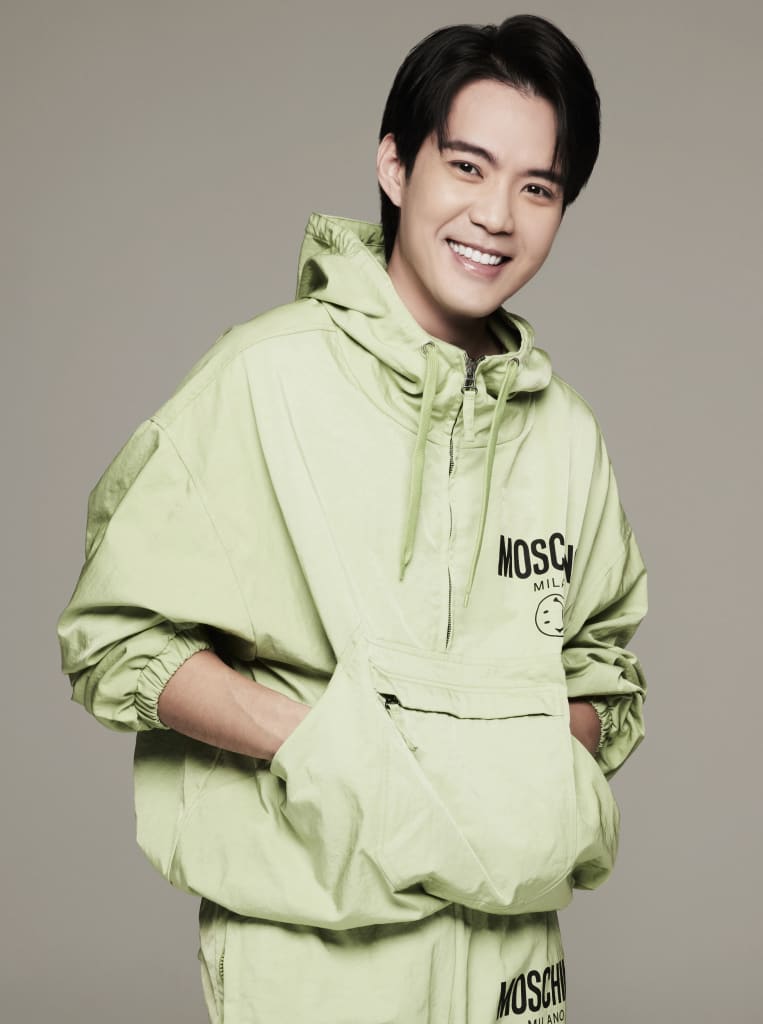 Language
Mandarin, English, Hokkien
Talents
Singing, Acting, Dancing, Hosting
Desmond Ng is a Singaporean singer and actor who debuted in 2009. Desmond won The Getai Challenge in 2015, beating the rest of the contestants, including established Getai industry veterans. He represented Singapore in the competition organized by Voice of Vietnam in July 2019 and achieved the Most Potential Award at ASEAN+3 Song Contest 2019 held in Vietnam.
In 2012, he began his acting career in Jack Neo's, Ah Boys to Men 1 in 2012. Desmond's latest TV series includes In Safe Hands, You Can Be Angel 4, and Your World In Mine.
He also ventured into hosting in 2016 and co-hosted the Chinese variety programme, BENGpire. He was nominated for Best Host and won the Top 10 Most Popular Male Artiste award at Star Awards 2017.
Desmond sang many popular televisions theme songs and this, includes《以刚克刚》which won the Best Theme song at Star Awards 2018. He achieved top 8 in a Taiwan singing and writing competition in 2010.
Portfolio
TV SERIES 电视剧
2023
The Sky is Still Blue 从零开始 | Role: Wang Yuan 王远
Silent Walls 密宅 | Role: Shen Jia Hao 沈家豪
Fix My Life 整你的人生 | Role: Fang Li Ke 方立克
2022
Your World In Mine 你的世界我们懂 | Role: Hong Maodan 洪茂丹
You Can Be An Angel 4 你也可以是天使4 | Role: Zhou Liumang 周留芒
In Safe Hands 守护星 | Role: Cai Jianhua 蔡建华
2021
Mr Zhou's Ghost Stories - Job Haunting 周公讲鬼 - 行行都撞鬼 | Role: 阿Oh
The Heartland Hero 邻里帮 | Role: Su Zhongcheng 方忠诚
My Star Bride 过江新娘 | Role: Qin Shengli 秦胜利
2020
Love Unbound 爱不止息 (meWATCH drama) | Role: Xiao Yu Henry
How Are You 2 好世谋 2 | Role: Mei Dahan 梅达瀚
2019
Old Is Gold 老友万岁 | Role: Liu Junyang 刘俊阳
Dear Neighbors 我的左邻右邻 | Role: Liao Zhenxiong 廖振雄
How Are You 好世谋 | Role: Mei Dahan 梅达瀚
2017
Have A Little Faith 相信我 | Role: Jeff
118 Season 2 | Role: Xiao Bing
Hero大英雄 | Role: Walter Lu
2015
MOVIES 电影
2012
Ah Boys To Men 新兵正传 (友情客串) | Role: New Recruit
TV HOSTING 电视主持
2022
Star Awards 2022 Backstage Live 红星大奖2022 幕后直击蓄势待发
2021
Star Awards 2021 Walk of Fame 红星大奖2021 星光大道
Curious City 小岛国大发现
River Hong Bao 2021 春到河畔2021新加坡派歌
2020
2019
Fun With SINGnese 2 新语研究所 2
2018
Taste of Nanyang 翻乡找味
Fun With SINGnese 1 新语研究所 1
Ge Tai Challenge 2018 歌台星力量之兴旺发
Thrift Hunter 我赚到了!
2017
2016
BENGpire 黑黑真好玩
Star Awards 2016 Prelude 红星大奖2016 前奏
AWARDS/ACHIEVEMENTS 奖项/荣誉
2023
Star Awards '23 Top 10 Most Popular Male Artistes
红星大奖'23 十大最受欢迎男艺人
2019
Most Potential Award Asean+3 Song Contest 2019
最具潜力奖 越南歌唱比赛
2017
Star Awards '17 Top 10 Most Popular Male Artistes
红星大奖'17 十大最受欢迎男艺人
2015
The Getai Challenge Champion
《歌台星力量》冠军
2011
STOMP Best New Artist Award STOMP 台大最佳新人奖
2010
Min Nan Idol singing contest top 8全 球闽南语歌曲创作演唱大赛全球前8名
CONCERTS 演唱会
2018
2016
High 5 实力演唱会:男人魅力也精彩歌台笑劲爆搞笑演唱会
THEATRE 音乐剧
2016
ALBUMS / SINGLES 专辑 /单曲
2022
天使的微笑 《你也可以是天使4》主题曲
愿《你也可以是天使4》插曲
心火 《守护星》插曲
2021
Your Calling 你的呼唤《关键证人》主题曲
邻里帮 《邻里帮》主题曲
2020
感同身受 《过江新娘》插曲
Lost And Found 错过了遇见了
2019
每天为你唱歌 (Feat. Bonnie Loo 罗美仪)《好世谟 》插曲
2018
Promise 《誓言》单曲 (song was featured in All Is Well SG ep8 & 11, TW ep5)
Restart 《重新出发》
烽火《天之骄子》主题曲
2017
以刚克刚 (Feat.Kenny Khoo 丘锋泽) 《卫 国先锋》主题曲
2016
Long Long Time Ago 我们的故事
人来人往 -《富贵平安》主题曲