Edwin Goh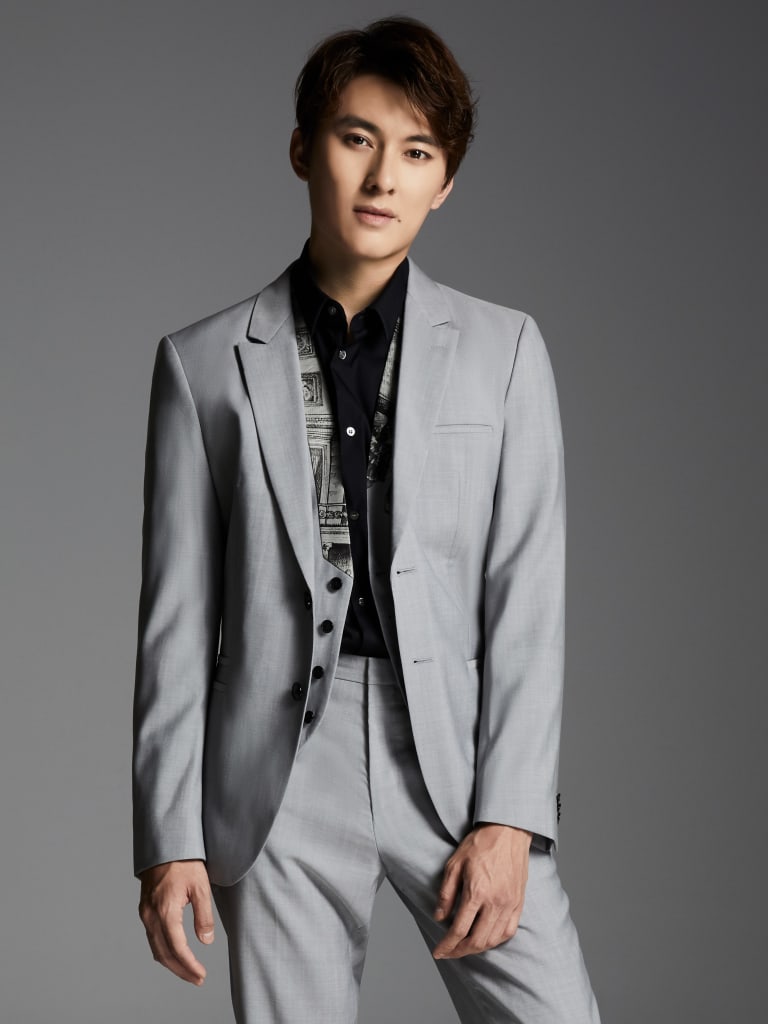 Language
Mandarin, English
Edwin Goh is a Singaporean actor who started acting at a young age. He is best known for Fighting Spiders 2009, On the Fringe 2011, and Imperfect 2012.
His stellar performances on TV series earned him his first silver screen role in a local Chinese movie, Love Cuts, in 2010, playing a quiet and withdrawn youth.
He was awarded with the Breakout Star of the Year title at the Elle Awards 2012. In 2014, Edwin also emerged as Top 20 Most Popular Male Artistes and was nominated for Most Popular Regional Artiste (Indonesia).
His recent TV series include A Million Dollar Dream, Old Is Gold, and My Star Bride.
Portfolio
TV DRAMA 电视剧
2022 When Duty Calls 2 卫国先锋 2 (post-production)
Home Again 多年后的全家福
2021 The Peculiar Pawnbroker 人心鉴定师
2020 My Star Bride 过江新娘
My Guardian Angels 单翼天使
2019 Old Is Gold 老友万岁
Soul Connection 爱在一百米
Old Is Gold: The Bliss Keeper 老友万岁之守护幸福
The Good Fight 致胜出击
The Intruder
2018 Fifty & Fabulous 五零高手
A Million Dollar Dream 给我一百万
Close Your Eyes 闭上眼就看不见
2015 Dream Makers 2 志在四方II
Code of Law III

2014 C.L.I.F. 3 警徽天职 III
The Caregivers Missy 先生
Rules of Tham

2013 Gonna Make it 小小传奇
Easy Breezy (ep3) 微微风(第三集)
Code of Law II 
2012 Jump! 跳浪
Date With A Star 我和偶像有个约会
Don't Stop Belivin' 我们等你
Code of Law

2011 On The Fringe 边缘父子

2010 Secret Garden 秘密花园
Breakout 破天网
Fighting Spiders II

2009 Fighting Spiders
First Class
MOVIES 电影
2015 3688
2013 Judgement Day 世界末日
2012 Imperfect 我们都不完美
2010 Love Cuts 割爱
TV HOSTING 电视主持
2014 - We Are Awesome (okto channel)
AWARDS/ACHIEVEMENTS 奖项/荣誉
2016 Nominee for Star Awards '16 Best Supporting Actor (The Dream Makers 2)
入围 《红星大奖'16》 最佳男配角 (志在四方II)
2014 Star Awards 20 Anniversary Top 20 Most Popular Male Artistes
《红星大奖 20》 二十大最受欢迎男艺人
2013 Nominee for Star Awards '13 Best Newcomer (Don't Stop Believin')
入围 《红星大奖'13》 最佳新人(我们等你)
2012 Winner of Elle Awards '12 Breakout Star of the Year 最俱潜力新人奖
2011 Winner of 红苹果 in Ch8 Facebook Poll
Album 唱片
2012 - MediaCorp LNY Compilation Album 2012《群星贺岁金龙接财神》合辑