Elvin Ng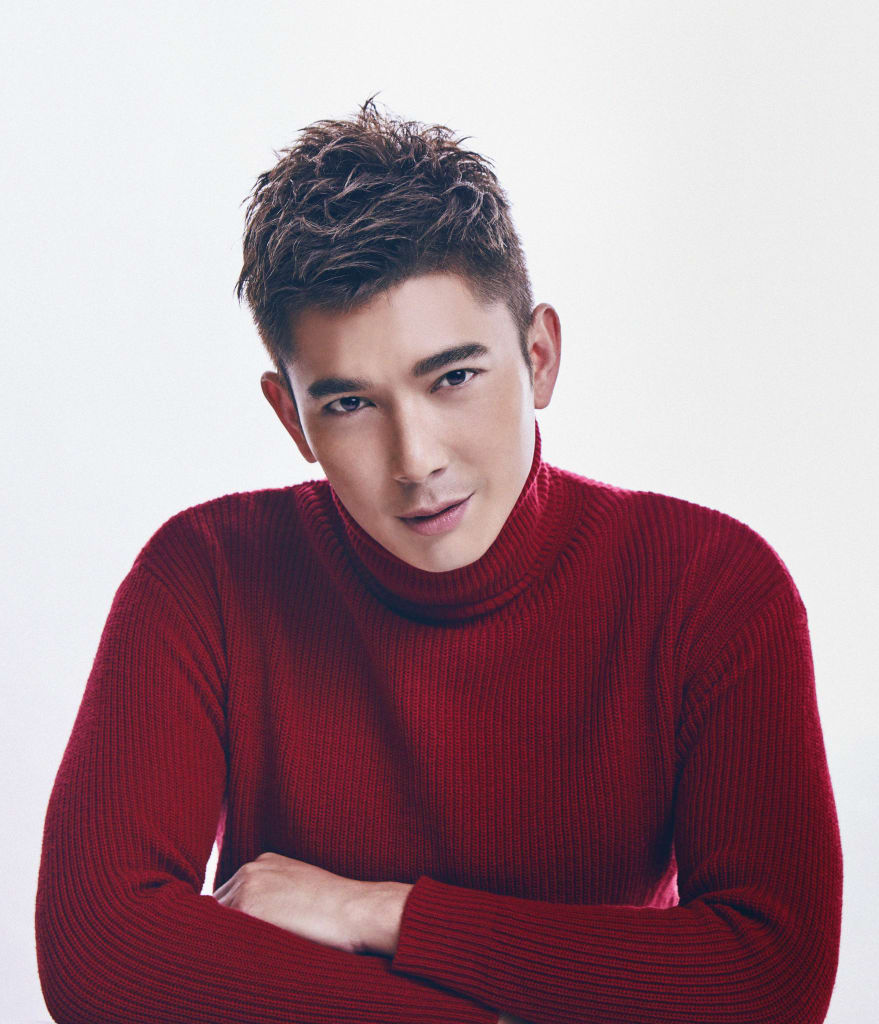 Language
Mandarin, English, Hokkien
Elvin Ng is a popular Singaporean actor who is the youngest male artiste to receive the All Time Favourite Award in the 2017 Star Awards after winning 10 consecutive Top 10 Most Popular Artiste Awards. The actor had his first major role in the TV series, A Life of Hope, playing Liang Yi. His performance captured the hearts of audiences, growing his strong fanbase locally and regionally.
Elvin became the first Mediacorp artiste to be invited by Cambodia TV station, CTN, to be involved in their five-part telemovie production, The Jade Elephant, in 2014 as the male lead. He also won the hearts of many and emerged as the winner of the first Cambodia PPCTV Mediacorp Awards - favourite male lead and male character.
In 2019, Elvin acted in a Singapore and Taiwan co-production, All is Well, which received good reviews.
The actor has a heart towards people with Autism and has always wanted to do more to create awareness for the cause. He was appointed as the Ambassador for Autism Association for Singapore since 2017. Apart from acting, Elvin was involved with inter-constituency soccer at a semi-professional level for several years.
Portfolio
TV SERIES 电视连续剧
2021 邻里帮
2020 Terror Within 内颤
14 days 14天同居人
Mister Flower 花花公子
2019 Hello Miss Driver 下一站遇见
All Is Well 你那边怎样?我这边 ok
Old is Gold 老友万岁
2018 Eat Already 4 吃饱没 4 (Dialect)
1000 years (Toggle)
20 days
Heart to heart 心点心
2017 118 II 要要发II
Eat Already 2 吃饱没 2 (Dialect) - cameo
Gifted 天之骄子
2016 If only I could 十年。。。你还好吗
CLIF 4 警徽天职 4
Eat Already? 吃饱没? (Dialect)
You can be an angel II 你也可以是天使 II
118 II 要要发II
2015 Angry Feat 不爽投诉站
Sealed with a Kiss 吻我吧,住家男
Life Fear Not 人生无所畏
Let it go 分手快乐
You can be an angel too 你也可以是天使
2014 Who Killed the Lead 侦凶
Unexpected Strangers 小心陌生人
Jade Elephant (Cambodia Prod)


2013 I'm in charge 小子当家
The Journey : A Voyage 信约:唐山到南洋
World at Your feet 球在你脚下
CLIF 3 警徽天职 3
2012 Absolutely Charming 糊里糊涂爱上它
Don't Stop Belivin 我们等你
It's a wonderful world 好运到
2011 CLIF 2 警徽天职 2
Code of Honour 正义武馆
Unriddle 2 最火搭挡 2

2010 New Beginnings 红白囍事
No Limits 泳闯琴关
Breakout 破天网
2009 The Ultimatum 双子星
Together 当我们同在一起
2008 Rhythm of Life 变奏曲
By My Side 不凡的爱
The Dream-Catchers 未来不是梦
2007 Kinship I & II 手足 I & II
2006 The Peak 最高点
Happily Ever After 凡间新仙人
2005 A Life Of Hope 活下去
Love Concierge 爱的掌门人
Love @ 0 degrees 爱情零度C

TV HOSTING 电视主持
2016 My Star Guide 11 我的明星是导游
2014 My Star Guide 9 我的明星是导游
2009 Star for a Cause 明 星 志 工 队
AWARDS/ACHIEVEMENTS 奖项/荣誉
2021 Nominee for Star Awards '21 Best Actor (All Is Well) 入围红星大奖'21最佳男主角(你那边怎样,我这边OK)
2017 Star Awards All Time Favourite Awards 2017 红星大奖 2017 超级红星
2016 Top 10 Most Popular Male Artistes, Star Awards 2016
红 星 大 奖 2016 十 大 最 受 欢 迎 男 艺 人
I-Weekly Stylish Awards 2016
红 星 大 奖 2016 I风范奖
I-Weekly Best Speech Awards 2016
红 星 大 奖 2016 最佳谢词奖
2015 Top 10 Most Popular Male Artistes, Star Awards 2015
红 星 大 奖 2015 十 大 最 受 欢 迎 男 艺 人
Cambodia PPCTV MediaCorp Awards (Winner for Favourite Lead Actor)
Cambodia PPCTV MediaCorp Awards (Winner for Favourite Male Character)
2014 Most Popular Male Character, Star Awards 2014
红星大奖2014 "最喜爱男角色"
Top 10 Most Popular Male Artistes, Star Awards 2014
红星大奖2014 十大最受欢迎男艺人
2013 Favourite Screen Partner, Star Awards 2013
红星大奖2013 最佳荧幕情侣
Top 10 Most Popular Male Artistes, Star Awards 2013
红星大奖 2013 十大最受欢迎男艺人
2012 Favourite Screen Partner, Star Awards 2012
红 星 大 奖 2012 最 佳 荧 幕 情 侣
Most Popular Male Character, Star Awards 2012
红星大奖2012 "最喜爱男角色"
Systema charming smile award (endorsing contract for systema)
Top 10 Most Popular Male Artistes, Star Awards 2012
红星大奖 2012十大最受欢迎 男艺人
2011 Top 10 Most Popular Male Artistes, Star Awards 2011
红星大奖 2011十大最受欢迎男艺人
Systema charming smile award (endorsing contract for systema)
2010 Rocket Award, Star Awards 2010,
红星大 奖 2010 年 度 飞 跃 奖
I-Weekly Favourite Screen Partner, Star Awards 2010
红 星 大 奖 2010 最 i荧 幕 拍 挡
Top 10 Most Popular Male Artistes, Star Awards 2010
红星 大奖2010 十大最受欢迎男艺人
2009 Top 10 Most Popular Male Artistes, Star Awards 2009
红星大奖2009十大最受欢迎男艺 人
2007 Top 10 Most Popular Male Artistes, Star Awards 2007
红星大奖2007十大最受欢迎男艺人
2006 Top 10 Most Popular Male Artistes, Star Awards 2006
红星大奖 2006十大最受欢迎男 艺 人
ENDORSEMENT - ADVERTISEMENT/TV COMMERCIAL 平面/电视广告
Current

Systema
Publication

2013 Our epic little life 伟大的卑微