Fadli Kamsani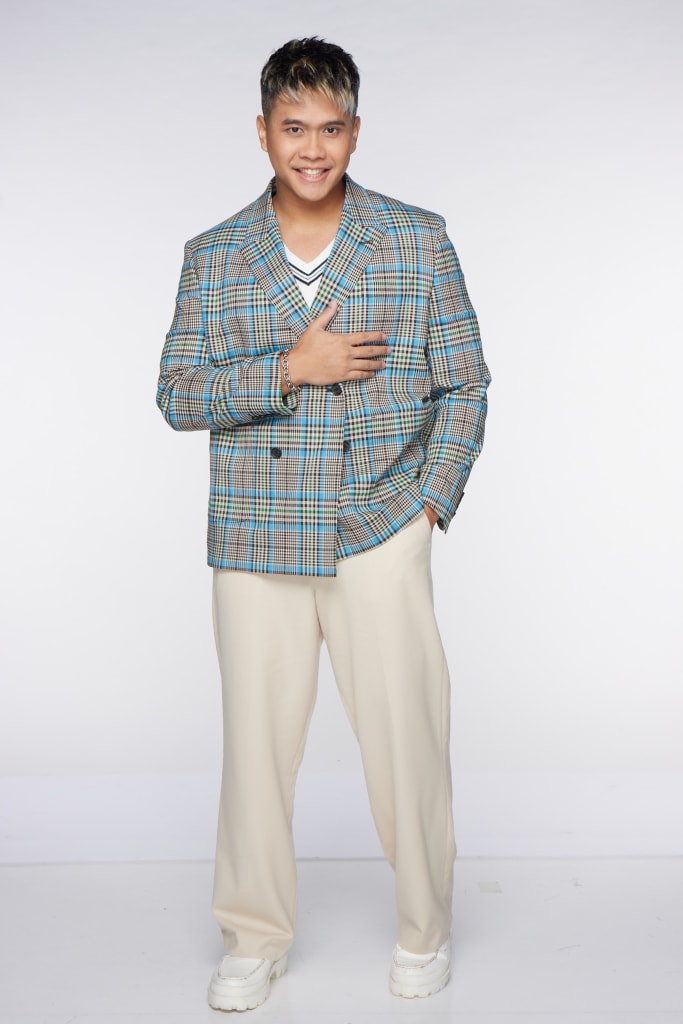 Talents
Hosting, Acting, Voice-over
Fadli Kamsani is a DJ at Mediacorp radio Ria 897. His journey in the entertainment industry began after winning third place in Mediacorp Suria's reality competition, Anugerah Skrin, in 2016.
Shortly after his win, he acted in his first TV series, 11 Oktober. He hosted his first travelogue show, Jasa Aktivis, which followed the journey of eight social activists across Asia, carrying out inspiring activities to make the world a better place. Jasa Aktivis was awarded Silver World Medal in the Human Concerns Category at the 2019 New York Festivals TV & Film Awards. The same year, Fadli was nominated the Best Host (InfoEd) for Misi Wira Bahasa by Elements Pictures at the Pesta Perdana 2019. He has also hosted Manja, a lifestyle info-ed programme that lasted for three seasons. In 2022, Fadli made his first English drama debut, Adulting, an innovative English interactive drama for young adults.
Fadli has also worked with various government campaigns such as HPB iQuit, and MCCY. The young and versatile personality is actively involved in the Malay Arts scene, mainly in Malay dance, silat, and kompang.
He is currently hosting weekday belt RiaKruz from 5 pm to 9 pm.
Portfolio
​​​​​Drama
2022 - Adulting on meWATCH
2021 - MJ Santau
- Kecoh Kahwin (Actor role of Photographer)
2019 - Bulan Bahasa Event Launch 2019 (Performer)
2018 - Gunting The Series (Drama)
- Kek Untuk Kapten (Drama)
- Hak Siapa (Info-ed Drama)
- Mekah Di Hati (Telemovie)
2017 - Dara Zara (Drama)
- Kisah Tok Kadi 2 (Drama)
2016 - 11 Oktober (Drama)
- Bingit 4 (Drama)
TV Hosting
2023 - National Day Concert 2023 for MeWatch & Channel 5: Singing
2022 - Let's Celebrate 2023 for Mediacorp Suria
- CNA Green Plan Challenger Series 2022
- Manja: Ragam
- Cepat Tepat on Mediacorp Suria
- Mediacorp Let's Celebrate @ Singapore EXPO
- Performing at President Star Charity 2022
2021 - Projek lagu
- Body and Soul Fair
2019 - Host: Sinaran Hati on Mediacorp Suria
- Info-Ed Host: Manja 4 on Mediacorp Suria
2018 - Host: Rapsodi on Medicorp Suria
- Info-Ed Host: Manja 3 on Mediacorp Suria
- Host: Juara Mic Junior on Mediacorp Suria
- Info-Ed Host: Misi Wira Bahasa on Mediacorp Suria
2017 - Travelogue Host: Jasa Aktivis on Mediacorp Suria
Event Hosting
2023 - Dad's Day Out 2023
- AIN Society Cancer Awareness 2023: Panel/Sharing session
- Wisma Geylang Serai: Hari Raya gathering 2023
- Fernville Community Club: Hari Raya Show 2023
2022 - Hari Raya Light 2022
- Woodlands Galaxy CC Hari Raya Open House 2022
- HPB Reduced Sugar FB Live hosting
2021 - E-Fiesta Bahasa
- Tampines Hub National Day
- AGAB 2021: Malay Language
2020 - Host: Suara Wisma Geylang Serai (2020)
2019 - Host: Bulan Bahasa 2019 – Tampines West CC (Host)
- Host: Wisma Geylang Serai Health Fiesta (2019)
- Host: TBP (The Batik People) Edition @ Aliwal Arts Centre
2019 - Nominated for Best Host (Info-ed) for Pesta Perdana 2019
Malay Arts Scene
Dance:
Pesta Raya 2016, 2017 (Dancer)
Emblazon 2016, 2017 (Dancer)
Rentak Budaya 2017 (Dancer)
Bulan Bahasa Event Launch 2019 (Performer)
Pesta Raya 2020 (Dancer)
Silat:
Member of Silat group, Aliran Bebas
Former NYP Silat trainer, 2015-2017
Tertiary Silat Championship; Artistic Team Category, Gold Medal (2012, 2013, 2014)
Kompang:
Member of kompang group, Wira Satria (Current)
Champion: Piala Alunan Rentak Rebana 2018
Commercials:
MCCY - National Day #OHOS Capsule Campaign (2021)