Gunalan Morgan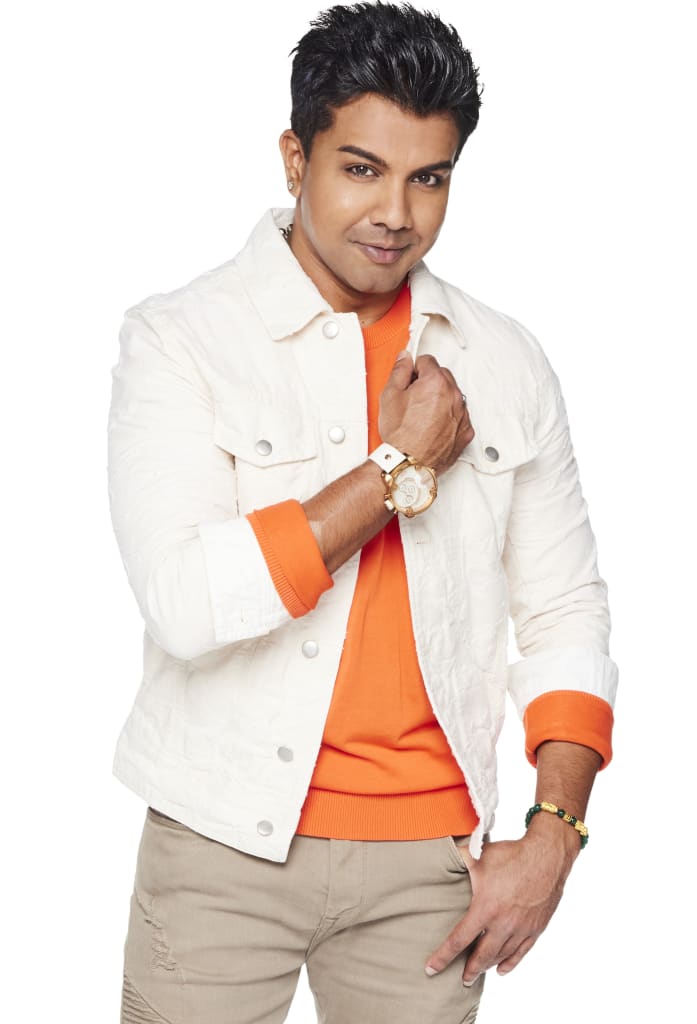 Talents
Bilingual Hosting (English/Tamil), Bilingual Voice-over (English/Tamil), Acting, Social Media Influencer, and Content Creator
Gunalan Morgan is a Producer/Presenter-Personality at Mediacorp's Indian News and Entertainment radio station, Oli 968. He entered the media industry at the tender age of 13 and has been actively involved as an actor on stage, on television, and in feature films. His radio show Uravugal Thodarkadhai won the best radio programme at Pradhana Vizha 2021.
As a member of Ravindran Drama Group, one of the most prominent Indian drama groups in Singapore since 1994, he has acted in numerous stage plays both in English and Tamil. He won the Most Popular Male Personality Award in 2005 and 2011. In addition, he has been nominated a total of 4 times for the Best Actor Award at Pradhana Vizha.
Having served in the Singapore Police Force for 7 years, he jumped on the golden opportunity to pursue his passion of acting full-time in Chennai/India. From 2007 to 2011, he acted in multiple movies, feature films, and soap serials. He acted in SandaKozhi 2, Unnakena Venum Sollu, Paranthu Sellava, Singakutty, and many other Kollywood movies. In addition, he has been the face of the Indian community for the Singapore National Anthem Video since 2013. He is also a lead actor in the award-winning hit drama series Vettai for 5 seasons from 2010 to 2018.
He helms the weekday 9 pm to 1 am belt.
Portfolio
Acting (Prominent shows)
Kanae Kaniamuthe Season 2 (2023)
Namakku Kaasu Than Mukkiyum (2023)
Achimillai Maname - Negative Role (2023)
Moondravathu Kannn (Lead)
Mugangal (Lead)
Chinna Thirai Kathabam (Lead)
Asthram (Lead)
Kabadi Kabadi
Vettai Drama Series (5 seasons) - Lead
Kaaviya ( Lead)
Uyire (Lead)
Avatharam (Supporting)
Kanne Kaniamuthe (Lead)
Jillendru Oru Kalavaram (Lead)
TV Shows / Event Hosting
Vanakkam Singai S5 Youth Segment Host (2023)
Pradhana Vizha Live Show (2022)
Unnal Mudiyyum (2022)
Vanakkam Singai Season 3 - 2020 -2021
Karka Kasadara (Children's Game Show) - 2021
Virtual Launch of Stepping Out for Stroke SOFs 2021
Dad's Day Out Challenge at Sentosa
Performing at President Star Charity 2022
Nenjukulle - 2021
Unnal Mudiyyum - 2022
Pradhana Vizha 2022 Live Show
Iruthi Payanam - Concept & Lead
Neruppu (Info-ed) – 1998 – 2001 (3 seasons)
Zee Boom Ba (Children Show) – 2003 – 2005
Vasantham Xpress – 2010 – 2012 (2 seasons)
Dhil Dare Devils (2 seasons) – 2013 – 2014
Acham Enbathu Madmaiyada – 2017
Various Roadshows, Events, Weddings, Birthdays etc
Awards/Achievements
Achimillai Maname (Negative Role) - Won the Best Actor in Negative Role at Pradhana Vizha 2022
Best Actor in Negative role for Achimillai Maname - Pradhana Vizha 2022
3 times winner of Most Popular Male Personality 2005, 2011, 2022
Best Actor recipient for Adavu conducted by renowned Kollywood actor Mr Nasser
4 times Nominee for the Best Actor and Supporting Actor Award at Pradhana Vizha 2005, 2010, 2011, 2015
2 times winner of Most Popular Male Personality - 2005, 2011
Winner of Best Radio Programme - Pradhana Vizha 2021
Commercials
Baba's Masala
Sri Murugan Stores
Ministry of Man Power – Office Safety commercial
UOB Bank (Dubai)
Singtel Football Fever (2014)
MOM Unsung Video
Ishthara Jewellery
MCI Interstitials - Jobs & SkillsFuture
Radio Campaigns
Ode to Heros Campaign
MCI Campaign - Merdeka
MCI Campaign - Silver Generation
MCI Campaign - MCI Social Messaging
MCI Campaign - How are you?
MCI Campaign - Get Fit
Social Media Campaigns
IG Post - Jobs SkillsFuture
IG Post - MSF Campaign
IG Post - NYC Campaign
FB Post - Body & Soul Campaign
IG Post & Video - Covid Awareness and Vaccines
IG Post - Its ok to reach out - Health Promotion Board
IG Post & Video - Silver Generation Ambassadors - AIC Campaign