Guo Liang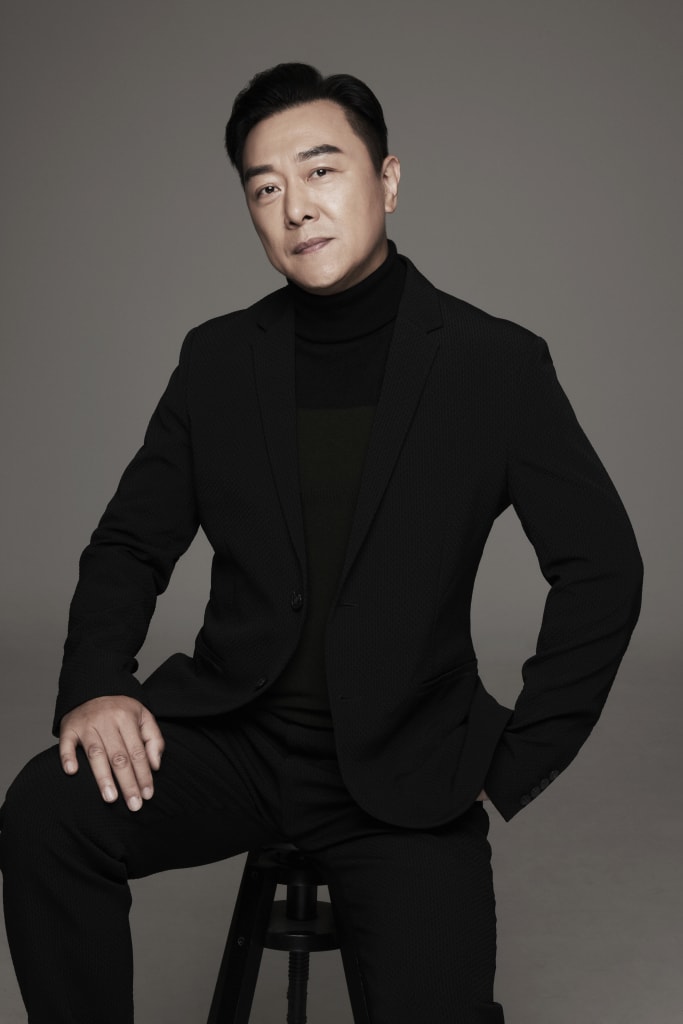 Language
Mandarin, Shanghainese
Guo Liang is an award-winning Singaporean host and actor originally from Shanghai, China. He graduated from the renowned Shanghai Theatre Academy and launched his career as a professional TV host in Singapore in 1994.
Guo Liang has hosted many local and regional large-scale live shows such as Star Awards and China Singapore in Concert. Winning Best Variety Show Host, Best Entertainment Presenter at the Asian Television Awards 2008. He also won seven Top 10 Most Popular Artistes.
He has acted in local and regional co-productions, including blockbusters like Romance of the Book and Sword and Dream Makers, which won him the Best Supporting Actor Award at the Star Awards 2014. His other works in China include Lord of the East China Sea 2 1994 and The Creation of A World 1991.
Guo Liang is currently guest hosting Radio LOVE 972 nighttime programme. He is also an acting coach.
Portfolio
TV SERIES 电视剧
2022
Soul Detective 《灵探》| Role: Bai Zhenqiang 白振强
Your World In Mine 《你的世界我们懂》 | Role: Sam Koh
The Unbreakable Bond 《寄生》| Role: Gu Zhaohua 顾兆华
You Can Be an Angel 4 《

你也可以是天使

4》

| Role: Zhang Jiangnan 张江南
The Heartland Hero

(Cameo) 《

邻里帮》

| Role: Song Weihao 宋偉豪
2021
CTRL 《操控》| Role: Liang Wendao 梁文道
Soul Old Yet So Young 《心里住着老灵魂》 | Role: Shi Qinglong 石庆隆
2020
A Jungle Survivor 《森林生存记》| Role: Titan
2019
C.L.I.F. 5. 《警徽天职之海岸卫队》| Role: Le Xiaotian 乐笑天
2018
The Distance Between 《下个路口遇见你》 | Role: Song Shanming 宋善明
Heart To Heart 《心点心》 | Role: Yue Tianhua 岳天华
2017
The Lead (Special Appearance) 《第一主角》 (友情客串) | Role: Li Wei 李伟
Life Less Ordinary 《小人物向前冲》| Role: Song Jueming 宋觉明
2016
The Truth Seekers 《真探》| Role: Ye Rongtao 叶荣涛
Peace and Prosperity 《富贵平安》| Role: You Yongfa 游永发
Hero (Special Appearance) 《大英雄》 (友情客串) | Role: Alex
2015
Crescendo 《起飞》| Role: Wei Nian 魏年
2013
The Dream Makers 《志在四方》| Role: Yao Jianguo 姚建国
Recruit Diaries 《阿兵新传》
Sudden 《骤变》| Role: Cheng Gaofeng 程高峰
2012
Poetic Justice 《微笑正义》| Role: Ouyang Qiu 欧阳丘
2011
Be Happy 《生日快乐》| Role: Lan Yanzhi 蓝延之
2010
Breakout 《破天网》| Role: Yang Tianwei 杨天威
2009
Table of Glory 《兵乓圆》| Role: He Shuai 贺帅
2007
The Legend of the Condor Heroes 《射雕英雄传》| Role: Wan Yan Hong Lie 完颜洪烈
2006
Rhapsody in Blue 《蓝色仙人掌》| Role: Ding Yixing 顶异性
2005
《新夜半歌声》
Beyond The Axis of Truth 2《法医X档案2 之迷情空间》 | Role: Li Weizhong 李韦忠
2001-2004
Romance of the Book & Sword 《书剑恩仇录》
Wonderful Life –Fantasy 《奇妙人生之幻想》
Power of Love 《甜蜜风暴》
The Drunken Master 《醉无敌》
Happy & Lucky 《吉祥如意》
Zero 《零楼》
Chinese Paladin 《仙剑奇侠传》 | Role: Yin Ruozhuo 殷若拙

1994-2000
The Invisible Squad 《迷幻特警》
Different Cuts Different Strokes S2 《剪剪大家乐I 》
Different Cuts Different Strokes S2 《剪剪大家乐II》
In Pursuit of Peace 《何日军再来》
《弃婴》


MOVIES 电影
2022
The Reunion Dinner 《团圆饭》 | Role: Liu Lanting 刘兰亭
2019
Make it Big Big (Cameo) 《玉建煌崇大件事》 (客串)
2014
Filial Party 《我是孝子》
Unlucky Plaza 《霉运大厦》
2013
2011
It's A Great Great World 《大世界》
TV HOSTING 电视主持
2023
Lunar New Year's Eve Special 2023

哈皮兔宝庆团圆

River Hongbao 2023

新加坡派春到河畔

Zoe & Guo Liang's Show (Podcast at MeWatch & Mediacorp YouTube) 惠眼说亮话

The Wonder Shop
2022
The Wonder Shop

Lunar New Year's Eve Special

旺虎泰哥迎春乐

River Hongbao 2022

新加坡派春到河畔

World Food 2 吃。东西 2
2021
Star Awards 2021 红星大奖 2021
The Inner Circle 神秘嘉宾
Lunar New Year's Eve Special 2021 福满牛年 MooMoo 乐
River Hongbao 2021 新加坡派春到河畔
2020
Hello Singapore 狮城有约
Lunar New Year's Eve Special 2020 裕鼠鼠纳福迎春乐
River Hongbao 2020 新加坡派春到河畔 2020
Chingay 2020 妆艺大游行2020
2019
Hello Singapore
Lunar New Year's Eve Special 2019 猪饱饱欢乐迎肥年
I Eat Therefore I Am 我食故我在
World Food 吃。东西
River Hongbao 2019 新加坡派-春到河畔2019
My Star Guide 14 (North India) 我的明星是导游14 (北印度)
The Destined One 众里寻一
Star Search 2019 才华横溢出新秀
Missing 人间蒸发
2018
Hello Singapore 狮城有约
Lunar New Year eve show 2018 阿狗狗旺旺过好年
Chingay 2018 妆艺大游行2018
Star Awards 2018 红星大奖2018
My Star Guide 12 (Canton China) 我的明星是导游13 (中国广州)
2017
Hello Singapore 狮城有约
Lunar New Year eve show 2017 咕鸡庆丰年
Chingay 2017 妆艺大游行 2017
Little Maestro (Cambodia) 小当家(柬埔寨)
My Star Guide 12 (Xinjiang China) 我的明星是导游12 (中国新疆)
2016
Hello Singapore 狮城有约
Lions Charity Show 情牵白首爱不惜
Your Thoughts Please 好说快说一起说
2015
Hello Singapore 狮城有约
Counter Fake 2 识货衙门 2
Lunar New Year's Eve Special 2015 喜气洋洋乐团圆
Chingay 2015 妆艺大游行 2015
2014
Lunar New Year Eve Show Special 2014 骏马奔腾喜迎春2014
Chingay 2014 妆艺大游行2014
Working in Singapore 雇佣之道
Star Awards 20 - Prelude 红星大奖20 前奏
Black Rose 2 爆料黑玫瑰2
Star Awards 20 (Show 2) 红星大奖20颁奖典礼(第二场)
Property SOS 小房子大投资
Dietary Errors 2 饮食误区2
Hair Challenge 101 (Series 9) 护发挑战101
ComChest Care & Share Charity Show 爱分享分享爱
Hello Singapore 狮城有约
Beauty Experts 6 美疗专家
What Your School Doesn't Teach You 学校没教的事
2013
It's More Than A Wonderful Life 开讲! 好运到
Chingay 2013 妆艺2013
Lunar New Year's Eve Special 2013 灵蛇贺新春
Counter Fake 识货衙门
Star Awards 2013 Show 2 红星大奖2013
Singapore Children's Society Charity Show 2013 童心童意献爱心
Crossroads 十字路口
Hair Challenge 101 (Series 8) 护发动员101
Project i 3 企业 i 计划 3
Your Best Bet 3 智夺天下 3
2012
Lunar New Year's Eve Special 2012 金龙腾飞庆丰年
Dietary Error 饮食误区
Star Awards 2012 Show 2 红星大奖2012
United Neighbours Society 邻里合作社
Project i 2 企业 i 计划 2
Your Best Bet 2 智夺天下 2
30th Drama Anniversary Show 戏剧情牵30
2011
Chinese Language Challenge 2011 华文智多星
Lunar New Year's Eve Special 2011 金兔呈祥喜迎春
Beauty Forum 美疗论坛
SDP Charity Show 2011 真情无障爱
Star Awards 2011 Show 2 金碧辉映红星大奖2011
The Tongue Twister 巧言妙语
Legendary Cuisines II 传说中的料理II
Your Best Bet 智夺天下
Project i 企业 i 计划
2010
Thye Hua Kuan Charity Show 2010 一心一得为善乐
Legendary Cuisines 传说中的料理
Ren Ci Charity Show 2004 仁心慈爱照万千2004
Black Rose 爆料黑玫瑰
Everyone Loves A Great Boss 爱上好老板
Lunar New Year Eve Special 2010 普天同庆金虎年
Star Awards 2010 红星大奖 2010
Hair Challenge 5 护发动员101
Guardian Queenz Guardian 玩美女人
Gatekeepers 小兵迎大将
Star Search 2010 才华横溢出新秀2010
Chinese Challenge 2010 Grand Final 华文?谁怕谁!总决赛
China Singapore In Concert 流光溢彩-中国新加坡建交20周年影视金曲音乐会
2009
Lunar New Year Eve Special 2009 牛转乾坤喜临门
Five Stars Carnival 翱翔万里伍星夜
My House Husband's Journal 小男人周记
Celebritea Break 2 艺点心思 2
Go Live! 综艺 Go Live!
Star Awards 2009 红星大奖 2009
The Chinese Challenge 华文? 谁怕谁!
Lifewise-The Health Talk 医聊保健
I Will Survive 我是不倒翁
Step Out of Depression 无忧无郁
2008
Money Smarts 理财有方
Lunar New Year 2008 八方祥瑞鼠来宝
U Are The One 唯我独尊
Chinese Language Challenge 华文智多星
The World Records Challenge 奔向健力士
Celebritea Break 艺点心思
Thye Hwa Kwan Charity Show 一心一德为善乐
Sichuan Earthquake Charity Show 温情无国界 让爱川流不息
Super Mummy 全能俏妈妈
Incredible Tales 灵异怪谈
Breaking Barriers 亮点人生 – 真情无障碍
The Anniversary Gala 2008 45载光芒 8方贺台庆
2007
Top to Toe 2 美疗专家 2
Ren Ci Charity Show 2007 仁心慈爱照万千2007
Get It Right 2 正是如此
THK Charity Show 2007 一心一德为善乐 2007
Cash Plus Holidays 2007 (1st Season) 赢万金游万里2007
When Cupid Strikes Hello! 有缘人
Law by Law 赢了Law
Lead Me On 闲人指路
Star Search 2007 才华横溢出新秀2007
Cash Plus Holidays 2007 (2nd Season) 赢万金游万里2007
Proverbs Kaleidoscope 2 成语万花筒2
Star Awards 2007 红星大奖
Star Awards - 25th Drama Anniversary Show 红星大奖之戏剧情牵25
2006
Ren Ci Charity Show 2006 仁心慈爱照万千2006
Chinese Proverb Whizkids Championship
THK Charity Show 2006 一心一德为善乐2006
Top to Toe 美疗专家
Wardrobe SOS 抢救衣橱大作战
Art Of War 孙子智慧
It's Showtime 全民创意争霸赛
Star Awards 2006 红星大奖
2005
Ren Ci Charity Show 2005 仁心慈爱照万千2005
I'm The One 也许或者有可能2
True Courage 逆境勇者
Get it Right 正是如此
Singapore Cancer Show 癌过有晴天
SuperHost 超级主持人
Incredible Tales 灵异怪谈
It's You 非你莫属
Health in Pulse 钟爱一身
Star Awards 2005 红星大奖
Affairs of the Heart 心手相连
2004
Ren Ci Charity Show 2004 仁心慈爱照万千2004
Street Whiz 街头智慧星
Beijing Ni Hao Ma 华言巧语北京游
Shanghai Ni Hao Ma 华言巧语上海游
2003
Ren Ci Charity Show 2003 仁心慈爱照万千2003
2001
2000 - 2004
Inside Out 非常透视眼
Bare Essentials 如果没有你
Banzai My Kids 亲子兵法
You're OK, I'm OK 今晚动口不动手
Medical Detectives 破案实录
Smart Investment 理财有方
"Live" Unlimited 综艺无界限
Happy Rules 开心就好
Show Me Your Powers 斗一斗
1999
NKF Charity Show 群星照亮千万心
Star Search 才华横溢出新秀
1998
1997
NKF Charity Show 群星照亮千万心
Star Search 才华横溢出新秀
1996
President's Star Charity 总统星光慈善
1995
Star Search 才华横溢出新秀
President's Star Charity 总统星光慈善
1994 - 2000
超级老街坊
绝对星闻
异度空间
亮出真相
欢乐大放送
能耐极限大挑战
环岛追追追
跳动音符开心夜
农历新年特备节目
AWARDS/ACHIEVEMENTS 奖项/荣誉
2023
Star Awards Top 10 Most Popular Male Artistes
红星大奖十大最受欢迎男艺人
2022
Star Awards Top 10 Most Popular Male Artistes
红星大奖十大最受欢迎男艺人
2021
Star Awards "Top 10 Most Popular Male Artistes"
红星大奖十大最受欢迎男艺人
2018
Star Awards "Top 10 Most Popular Male Artistes"
红星大奖十大最受欢迎男艺人
2014
Best Supporting Actor, Star Awards 2014 (The Dream Makers)
红星大奖最佳男配角 (志在四方)
2010
Star Awards Top 10 Most Popular Male Artistes
红星大奖十大最受欢迎男艺人
2009
Star Awards "Best Variety Show Host" (Celebritea Break)
红星大奖最佳综艺主持人 (艺点心思)
2008
Asian Television Awards "Best Entertainment Presenter" (Lead Me On)
亚洲电视大奖最佳综艺节目主持人 (闲人指路)
2001
Asian Television Awards "Highly Commended, Best Light Entertainment Presenter or Performer" (You're OK, I'm OK)
亚洲电视大奖最佳综艺节目主持人(今晚动口不动手)- 评审团高度评价
1999
Star Awards Top 10 Most Popular Male Artistes
红星大奖十大最受欢迎男艺人
1998
Star Awards Top 10 Most Popular Male Artistes
红星大奖十大最受欢迎男艺人
1997
Star Awards Top 10 Most Popular Male Artistes
红星大奖十大最受欢迎男艺人
1995
Asian Television Host Golden Dragon Award
亚洲电视主持人金龙奖

ENDORSEMENT 代言
2013 to present - Ebene