Ian Fang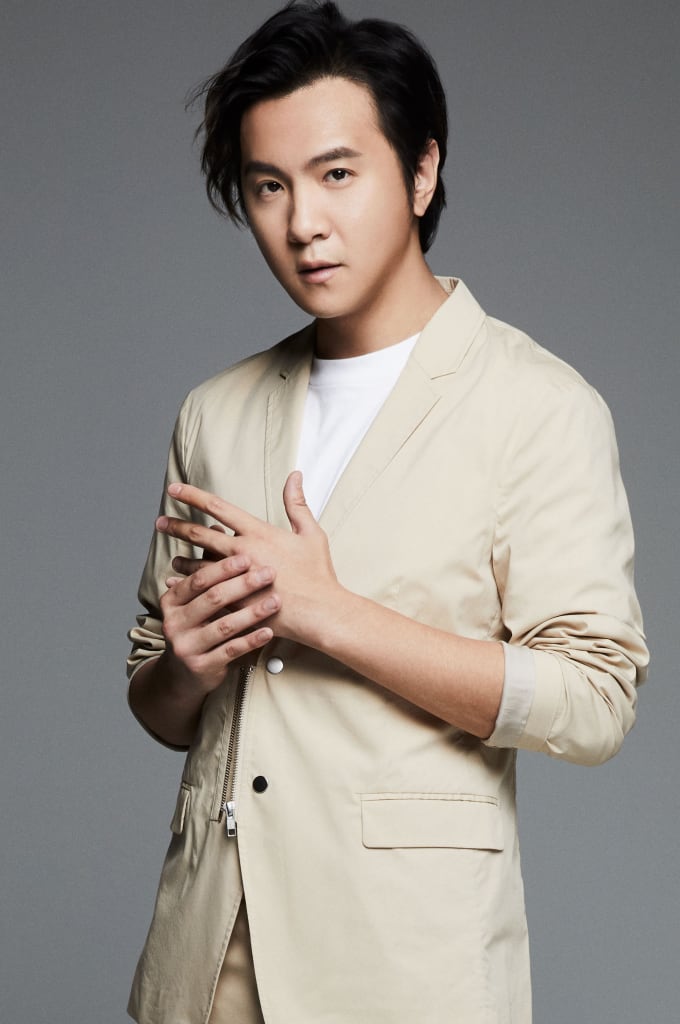 Language
Mandarin, English
Talents
Acting, TV Hosting, Dancing, Rap
Ian Fang is a Singapore-based actor from Shanghai, China. He made his acting debut in the local TV series, C.L.I.F, in 2011. Shortly a year later, he was cast for the movie, Imperfect. His superb performance was recognised at Star Awards 2013, where he won the Best Newcomer Award.
In 2013, Ian landed his first travelogue, My Working Holiday, which saw him backpacking to different countries to work in exchange for food and lodging. He got a nomination for the Best Info-Ed Host at the Star Awards 2014.
2014 was when Ian landed his first lead role in Served H.O.T., a 13-part series. Ian won his first Top 10 Most Popular Male Artiste award at Star Awards 2015.
In 2017, the actor also took on the lead role for Malaysia's adaptation of China's popular film, Goodbye Mr Loser.
In addition to being an actor, rapper, clothing designer, and restaurateur, he is also a director and directed his short film If Only under Mediacorp initiative Fresh Takes!
Portfolio
TV SERIES 电视剧
2022
The Unbreakable Bond 《寄生》 | Role: Zhuang Daoshen 庄道深
2021
The Heartland Hero (130 episodes) 《邻里帮》 (130集长寿剧)| Role: Satay King
Crouching Tiger Hidden Ghost 《卧虎藏鬼》| Role: Xie Weixiang 谢伟祥

Key Witness 《关键证人》

| Role: Zheng Bi'de 郑彼得
Mr Zhou's Ghost stories @ Job Haunting 周公讲鬼@行行都撞鬼 | Role: Sebastian
2020
Happy Prince 《快乐王子》| Role: Li DaWei 李达威

Mister Flower 《

花花公子》

| Role: Andy
CODE of Law 5 | Role: Isaac Tan
A Jungle Survivor (Special Guest) 《森林生存记》 (特别出演)| Role: Max

Forensik

(

Suria

)

| Role: Isaac Tan
2019
Meet the MP Season 2 | Role: Hero Huang
Voyage Of Love 《爱。起航》 | Role: Yang Jiahui 杨家辉
Hello Miss Driver 《下一站,遇见》| Role: Lin Yuxing 林宇星
All is Well 《你那边怎样,我这边 OK》| Role: Li Hao 李昊
True Lies 《大话精》| Role: Liu Dehua 刘德华
2018
Till We Meet Again – Prequel (Toggle online)《千年来说对不起 - 前传》 (Toggle 网剧)| Role: Zhu Bajie 猪八戒
Till We Meet Again 《千年来说对不起》| Role: Shuai Ge 帅戈
2017
Eat Already 2? (Hokkien dialect drama) 《吃饱没2?》 (方言福建剧) | Role: Ah Huat 阿发
Life Less Ordinary (130-ep long form drama) 《小人物向前冲》 (130集长剧) | Role: Li Ziyang 李梓阳
2016
The Truth Seekers 《真探》| Role: Chen Guohui 陈国辉
The Dream Job 《绝世好工》| Role: Lin Zijie 林梓杰
Hero 《大英雄》 | Role: Zhang Weikang 张伟康
Soul Reaper 《勾魂使者》| Role: Lin Guanghui 林光辉
2015
Life is Beautiful 《初一的心愿》| Role: Zai Zai 仔仔
Tiger Mum 《虎妈来了》| Role: Chen Haowei 陈浩威
The Journey : Our Homeland 《信约:我们的家园》| Role: Wan Zicong 万子聪
Life Fear Not (Special Appearance) 《人生无所畏》 (友情客串) | Role: Bai Zhixiang 白志翔
The Dream Makers 2 《志在四方2》| Role: Joey Zhou Yaozu 周耀祖
2014
Served H.O.T. 《烧。卖》| Role: Owen Tan
World at Your Feet 《球在你脚下》| Role: Hong Dehai 洪德海
Yes We Can! 《我们一定行!》| Role:
2013
96°C Café 《96°C 咖啡》 | Role: Liu Chuanzhi 刘传之
Love & Other Bad Habits (telemovie) 《玩味爱情》(电视电影) | Role: 达雷尔
The Dream Makers 《志在四方》| Role: Joey Zhou Yaozu 周耀祖
Sudden 《骤变》| Role: Zhong Wentai 钟文泰
2012
Show Hand 《注定》| Role: Zhang Bisheng 张闭盛
Date A Star (Interactive Reality Drama) 《我和偶像有个约会》Xinmsn 实况剧场
Don't Stop Believin' 《我们等你》| Role: Bai Zhixiang 白志翔
2011
Rescue 995 《995》 | Role: Yuan Zhiwei 元志伟
C.L.I.F. 《警徽天职》| Role: Luo Chaolong 罗炒龙
On the Fringe 《边缘父子》| Role: Jason Liu 刘杰生
FEATURE FILM 电影
2017
Goodbye Mr Loser 《令伯特烦恼》 | Role: Lin Yibai 林一白
2014
Meeting the Giant 《再见巨人》 | Role: He Xiaodi
2012
Imperfect 《我们都不完美》 | Role: Zach
TV HOSTING 电视主持
2015
Family Wanders (Japan) - Toggle 《带你去吃风》 (日本)
My Star Guide season 10 (China Hunan) 《我的导游是明星10》 (中国湖南)
2014
My Star Guide season 9 (China Shanghai) 《我的导游是明星 9 》(中国上海)
2013
My Working Holiday 《打工看世界》

RADIO HOSTING 广播主持
2015 - 2016
Ning @ Night on YES933 《宁.可听一听》
AWARDS/ACHIEVEMENT 奖项/荣誉
2015
Star Awards Top 20 Most Popular Male Artistes
红星大奖十大最受欢迎男艺人
2014
Star Awards 20th Anniversary Top 20 Most Popular Male Artistes
第20届红星大奖二十大最受欢迎男艺人
Star Awards 20th Anniversary Nominee for Best Info-ed Host (My Working Holiday)
第20届红星大奖提名最佳资讯节目主持人(打工看世界)
2013
Star Awards Best Newcomer (Don't Stop Believin')
红星大奖最佳新人(我们等你)
Nominee for ATA Best Performance by a Supporting Actor (Don't Stop Believin')
提名亚洲电视大奖最佳男配角(我们等你)
2011
The New Paper Dude of the Year Award

MUSIC 音乐
2020
FLY By Ian Fang, Rao Zi Jie, Nic Lee, Desmond Ng, Shin
《王者》 By Afred Sim and Ian Fang
2019
A tribute to Aloysius Pang《念28》 by Ian Fang & Shane Pow
2018
2017
2015
First Attempt 《爆》 (Single)


PAST ENDORSEMENTS 代言
White Rabbit Sweets
Strepsils
Maggi Mee
F&N