James Seah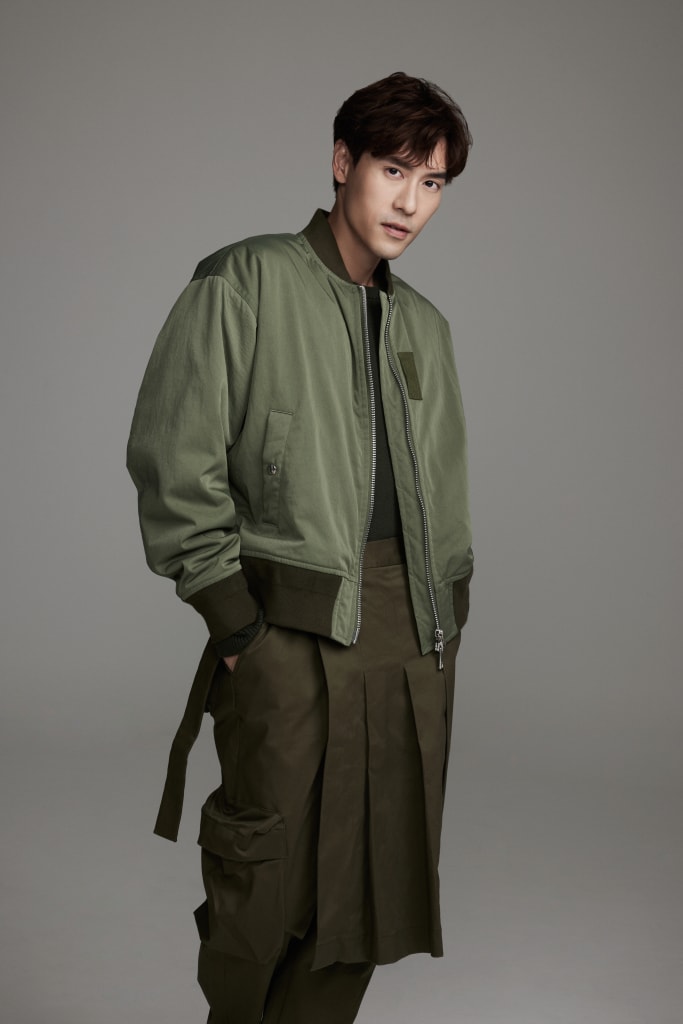 Language
English, Mandarin
Talents
Acting, Singing, Drawing, Photography
James Seah is a Singaporean actor who began his acting career by joining Star Search 2010, a Singapore TV reality talent competition. He made his acting debut in the web series Let's Play Love in early 2011.
After serving two years of the army, James returns to the screens in Mata Mata (2013), an English TV series set in post-war Singapore during the 1950s-60s. In 2015, James played the main character Seng in the historical thriller 1965, a movie celebrating Singapore's 50 years of Independence. The same year, he received a role in a 199-episodes TV series Tanglin.
In 2019, James received great reviews for his role as Lu Jia Hao in C.L.I.F 5. His latest works include Mind Jumper, The Unbreakable Bond and Fix My Life.
Apart from acting, James is skilled in digital media design. He also enjoys dabbling in other creative passions, such as drawing and photography. James has a great passion for singing and has done numerous cover songs. He is also training in Muay Thai.
Portfolio
TV SERIES 电视剧
2023
Fix My Life 《整你的人生》 | Role: Fan She De 凡舍得
2022
The Unbreakable Bond 《寄生》 | Role: Gu Yun Ze 顾允泽
Soul Detective 《灵探》| Role: Bai Ye 白烨
2021
The Heartland Hero (130 episodes) 《邻里帮》 (130集长寿剧)| Role: Zhong Yiyuan 钟亿元
Justice Boo (Pilot for Premiere Project) 《拯灵49天》| Role: Justice Bao 包青天
Key Witness 《关键证人》| Role: Dex
Mind Jumpers 触心罪探 (Main Lead) | Role: Zhao Zheng Yi 赵正义
2020
The Right Time 《错的时间不错的人》
Loving You 《爱...没有距离》 | Role: Chen Ming 陈明
Happy Prince 《快乐王子》 | Role: Chen Wei Jun
2019
C.L.I.F 5 《警徽天职5之海岸卫队》| Role: Lu Jiahao
My One In A Million 《我的万里挑一》| Role: Yan Shu Ze
Hello From The Other Side 《阴错阳差》| Role: Fang Ke Wei
Jalan Jalan 《带你去走走》| Role: Guo Hao Yang
2018
Fifty & Fabulous 《五零高手》| Role: Wang Qi Long
Tanglin 4 (Channel 5 125-ep drama) | Role: Chris Tong
Trendsetters (Toggle online series) | Role: Jordan Phua
2017
When Duty Calls 《卫国先锋》| Role: Xie Ming Yao
Tanglin 3 (Channel 5 238-ep drama) | Role: Chris Tong
2016
Hero 《大英雄》| Role: Chen Bang Qing
Tanglin 2 (Channel 5 243-ep drama) | Role: Chris Tong
2015
Families on the Edge (Docu drama) 《一家都不能少》| Role: Cheng Wei Guang
Blissful Living (Docu drama) 《我要的幸福》 (社会实况剧) | Role: Xu Jun Ming
The Journey : Our Homeland 《信约:我们的家园》| Role: Yan Yi Min
Tanglin (Channel 5 199-ep drama) | Role: Chris Tong
2014
The Caregivers 《Missy 先生》| Role: Yang Hao Ran
Who Killed The Lead 《侦凶》 | Role: Hong Xiao Sheng
Against the Tide 《逆潮》| Role: Jacob Thang
2013
96°C Café (Web Series) 《96°C 咖啡》 (网络剧) | Role: Ziwei
Marry You 《我要嫁出去》 | Role: Fire
Mata Mata 《女警先锋》 | Role: Kwong Weng
2011
Let's Play Love (Web Series) 《P.K.爱情》 (网络剧) | Role: Chengxi
FEATURE FILM 电影
2015
1965 | Role: Seng
Two Boys and A Mermaid (Telemovie) | Role: Young James
TV HOSTING 电视主持
2013
Style Check-in III (Guest host) 《潮人攻略III》
2012
Style Check-in (Guest host) 《潮人攻略》
AWARDS/ACHIEVEMENT 奖项/荣誉
2010
Star Search Top 10
才华横溢出新秀十强