Jaynesh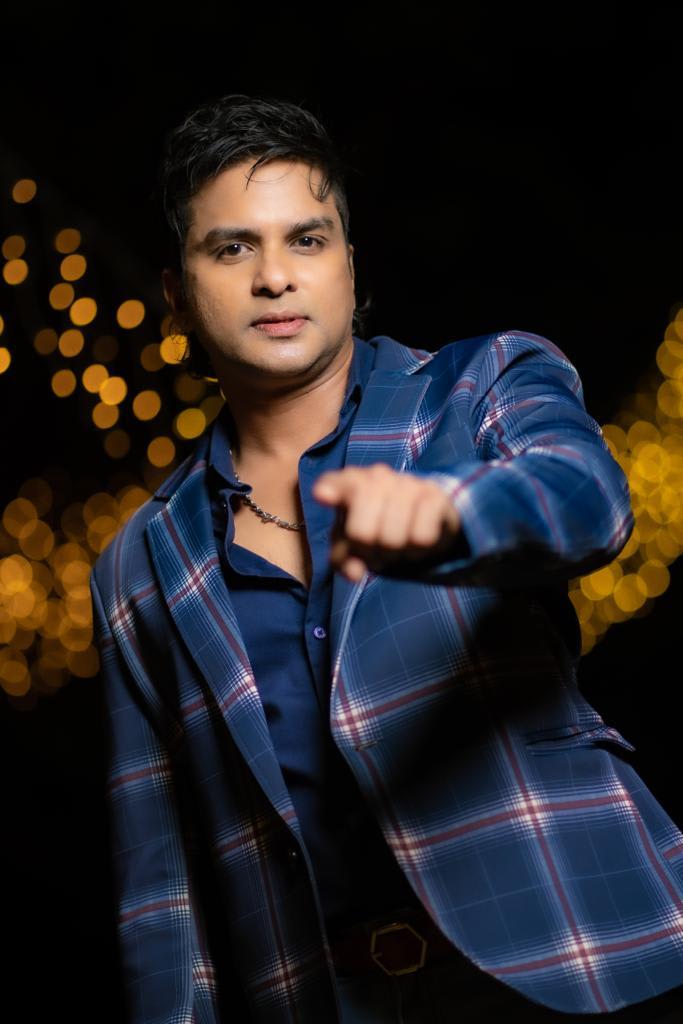 Jaynesh has more than 25 years experience in the Media industry. He was an Ex -police officer, was a radio jockey in Oli 968 DJ hosting the very popular show called Asthal Boys. He is a multi-faceted talent, Actor, Host,Model, Comedian, Dancer, Singer and Rapper too. He does Boxing, gym work outs and known for his very good sense of dressing. A trend setter! His late dad, Isuran is a veteran singer/actor in Vasantham and had won the Lifetime Achievement Award.
Jaynesh is well known for his unique hosting style and a very easily likeable personality. He has a fan base locally and in Malaysia too. He has acted in Malaysian Tamil movie in a lead role and currently producing and acting in his own Tamil movie too. India's TV network, Angel TV have reached out to him to act in their local series dramas as well in a lead role.
Without fail in Pradhana Vizha (2014, 2016 & 2021) he has won the Most Popular Personality Award. This award is based on the highest number of votes the talent have received from the public. In 2023, not only did he win the Most Popular Personality Award, he also won the Best Comedy Actor award.
Portfolio
Drama - Lead Roles
Vetri - Season 1, 2 & 3: 2013, 2015 & 2016
Vettai - Season 2 : 2013
Vanjam: 2013
Ethiri : 2014
Kudumbum United - Season 1 & 2: 2014 & 2015
Khstriyan: 2015
Kalyanam: 2016
Alaipayuthey: 2017
Thallipogathey: 2017
Janani d/O Madhavan: 2017
Bimbangal: 2018
Aduku Veetu Annasamy: 2018
Vaan Varuvaan: 2020
Mani: 2020
Singah Airline: 2021
Aduku Veetu Annasamy Season 2: 2022
Programme Host: LIVE Shows
Vasantham Ponvizha LIVE: 2015
Pradhana Vizha: 2005, 2012 & 2014
Vasantham LIVE: 2013, 2014, 2015, 2016, 2017 & 2018
Vasantham Star: 2007 & 2011
Osthi: 2013
Dance Jodi: 2013
Vasantham 10 Celebrations: 2018
Tamil Language Festival: 2016 & 2017
Miss V Supreme Finals: 2019
Ungalil Yaar Adutha Padaippalar (DJ Hunt): 2022
Pradhana Vizha: 2014, 2016, 2021 & 2022
Other Hosting
Hello Vasantham: 2013
Superstar Asia Challenge: 2014
Friends: Season 2 & 3
Savaal Singapore (We are Singaporean): 2013, 2014, 2017 & 2018
Music Junction: 2018
JbLive: 2015, 2017, 2018
Reel Network: 2018
Vivegam Lucky 13: 2018
SGD8888: 2017
Tamil Thoothargal: 2017
Thedal: 2016
Dhool vs Yutha Medai: 2015
Ambassador of Goodday & TK Trichokare
Winner - Most Creative Radio Trailer 2013: Mediacorp's Radio Awards
Winner - Most Popular Personality 2014: Mediacorp's Vasantham Awards (Pradhana Vizha)
Winner - Most Popular Personality 2016: Mediacorp's Vasantham Awards (Pradhana Vizha)
Winner - Best Comedy Actor: Mediacorp's Vasantham Awards (Pradhana Vizha)
Nominated - Best Actor 2012, 2014 & 2018, Mediacorp's Vasantham Awards (Pradhana Vizha)
Nominated- Best Host 2012 & 2014, Mediacorp's Vasanthan Awards (Pradhana Vizha)
Nominated - Most Stylist RJ, Mediacoro's Radio Awards
Other Stage Appearance
Tamil Murasu Dinner & Dance: 2015
Pioneer Generation Roadshow: 2015
Zak Salam: 2015
Sinda Back to School: 2014
Radio Commercial Show: 2014
Oli Mother's Day Show: 2013, 2014 & 2015
Oli Mother's Day Superstar Gemini Cruise - Guest Celebrity Host: 2015
Various Oli & External Corporate Events
Appearance on Magazine and Newspaper:
Today Paper: 2015
Menja Magazine: 2005
The New Paper: 2000
Tamil Murusu: 2000