Jeremy Chan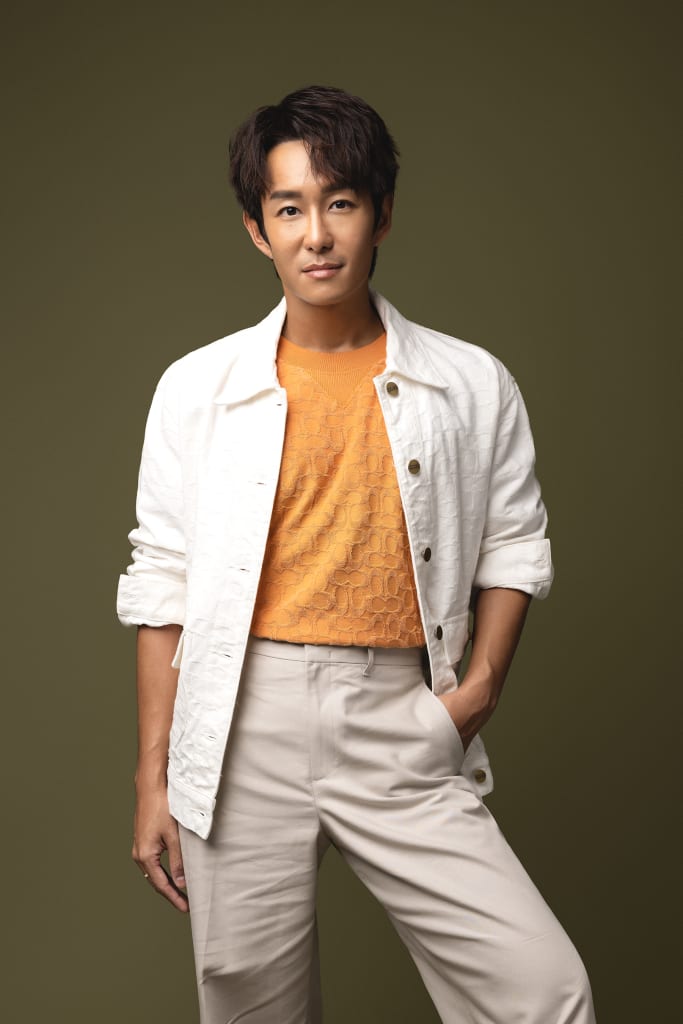 Language
Mandarin, Cantonese, English , Hokkien
Talents
Hosting, Acting, Singing
Jeremy Chan is a Singaporean multi-talented host, actor, and singer. He was discovered from Project SuperStar Season 2 in 2006, a reality talent show. In the same year, he started hosting for On The Beat and was the resident host for the next few seasons.
In 2009, he made his acting debut in the Table of Glory and was then subsequently cast for major roles in various TV series and movies such as I Want To Be A Star, My Teacher Is A Thug, Super Dad, long-form series Jalan Jalan and movie When Ghost Meets Zombie.
Jeremy Chan bagged home the Best Comedy Performance award for the web series My Agent Is A Hero at the Asian Academy Creative Awards in 2018.
In 2021, he played the main lead role and sang the theme song for the comedy TV series Crouching Tiger Hidden Ghost. He earned a nomination for Best Actor, Asian Television Awards (26th) for his role.
Portfolio
TV SERIES 电视剧
2023
All That Glitters《金色大道》| Role: Huang Jin Tiao 黄金条
2022
Soul Detective 《灵探》| Role: Feng Kang Kai 冯慷楷
2021
Crouching Tiger Hidden Ghost 《卧虎藏鬼》| Role: Ma Da 马达
2020
The Last Song (Short Film)
Fresh Takes S2 Change 《变形记》| Role: Le Yang 乐洋
Super Dad 《男神不败》| Role: Li Zheng Yi 李正义
2019
My Agent Is A Hero 2 《流氓经纪2》| Role: Bert Tan
Behind Every Smart Home 《理想智能家》
A World Of Difference 《都市狂想》| Role: Jimmy Siew 萧俊炜
2018
My Agent Is A Hero 《流氓经纪》| Role: Bert Tan
Jalan Jalan (Long Form 150 Episodes ) 《带你去⾛⾛》| Role: Zhang Weile 张玮乐
We The Citizens

Love at

Cavenagh

Bridge

加文納娇的约定

| Role: Zhang Danfei 张单飞
2016 –2017
I Want To Be A Star 《⼩咖⼤作战》 | Role: Jeremy
Hero 《⼤英雄》 | Role: John
118 II (Long Form 214 episodes) 《118 II》| Role: Asia Liu Yazhou 刘亚洲
My teacher Is A Thug 《爱不迟疑》| Role: Gao Xiaoming 高小明

Eat Already 2?

吃饱没

2

?

| Role: Curry Puff
2015
Super Senior 《⻓辈甜⼼》 | Role: Zhu Decong 朱德聪
Tumbling Homeland of National Service, High Tech & Good Old Hangouts《叮咚的家园》之国⺠服役,科技发达&⽼地⽅
2014
Who Killed The Lead 《侦凶》| Role: Mickey Chow
Serve H.O.T. 《烧卖》
World At Your Feet 《球在你脚下》| Role: Alex Lim
2013
The Recruit Diaries 《阿兵新传》| Role: Ye Lai Xiang 叶来祥
Gonna Make It 《⼩⼩传奇》
A Journey: A Voyage 《唐⼭到南阳》
2011
On The Fringe 《边缘⽗⼦》| Role: Ah Dang 阿当
C.L.I.F. 《警徽天职》| Role: Ye Ziqiang 叶资强
2010
The Illusionist 《魔幻视界》| Role: Eugene
2009
VARIETY SHOW 综艺节目
2023
TV HOSTING 电视主持
2023
Star Awards 2023 BTS Exclusive《红星大奖2023幕后直击》
2022
Lunar New Year's Eve Special《旺虎泰哥迎春乐》
Walk of Fame Host for Star Awards《红星大奖2022》 红毯主持
Cyclepedia 《骑星高照》
Body SOS S11 《小毛病大问题》
2021
Backstage Host for Star Awards 2021 《红星大奖》幕后直击
2020
2019
My Lady First SG (Season7) 《⼥⼈我最⼤新加坡》
Behind Every Smart Home 《理想智能家》
My Star Guide (Season 14) 《我的导游是明星-食在不一样》
2018
Backstage Host for Star Award 2018 《红星大奖》幕后直击
My Lady First SG (Season 6) 《⼥⼈我最⼤新加坡》
Little Incredible Explorer 《⼩⼩超⼈趣旅游》
Demystifying TV 《戏是这么拍的》
2017
2016
Super Jumbo 《世界那么⼤》
My Lady First SG (Season 4) 《⼥⼈我最⼤新加坡》
2015
My Lady First SG (Season 3) 《⼥⼈我最⼤新加坡》
The Successor 《锁住味道》
Star Award 2015 《红星⼤奖》
StarHub TVB Awards 2015 Green Carpet Host 《星和⽆线电视⼤奖星光⼤道》
2014
Le Petit Chef 《我的师⽗是⼤厨》
Back to School 《超龄插班⽣》
Project Superstar (Season3) 《绝对 Superstar 3》
Property SOS 《⼩房⼦⼤投资》
Please Be My Guest 《客⼈来咯》
What Your School Doesn't Teach 《学校没教的事》
Good Luck 《百岁⼤吉》
2013
Laughing Out Loud 《笑笑没烦恼》
2012 -2014
Weekend Getaway 《周末⾃由⾏》
Fun Lab 《疯狂实验室》
2007 -2011
On the Beat (Season 2,3,4,5)《都是⼤发现》
2023
Star Awards '23 Top 10 Most Popular Male Artistes
红星大奖'23 十大最受欢迎男艺人
2021
Nominated for Best Actor, Asian Television Awards (26th) (Crouching Tiger Hidden Ghost)
2018
Best Comedy Performance, Asian Academy Creative Awards (My Agent Is An Hero)
Movie 电影

2018
When Ghost Meet Zombie 《女鬼爱上尸》| Role: Lai Lai
2017
Lucky Boy 《天公仔》| Role: Da Jie
2016
2015
2014
2010
Being Human 《做⼈》| Role: Jie

Song 歌曲

2021
乱掉 Theme Song of TV Series Crouching Tiger Hidden Ghost (电视剧《卧虎藏鬼》主题曲)
2018
Do-Re-Mi,Sub theme song of TV Series My Teacher Is A Thug (电视剧 《爱不迟疑》插曲)