Lee Teng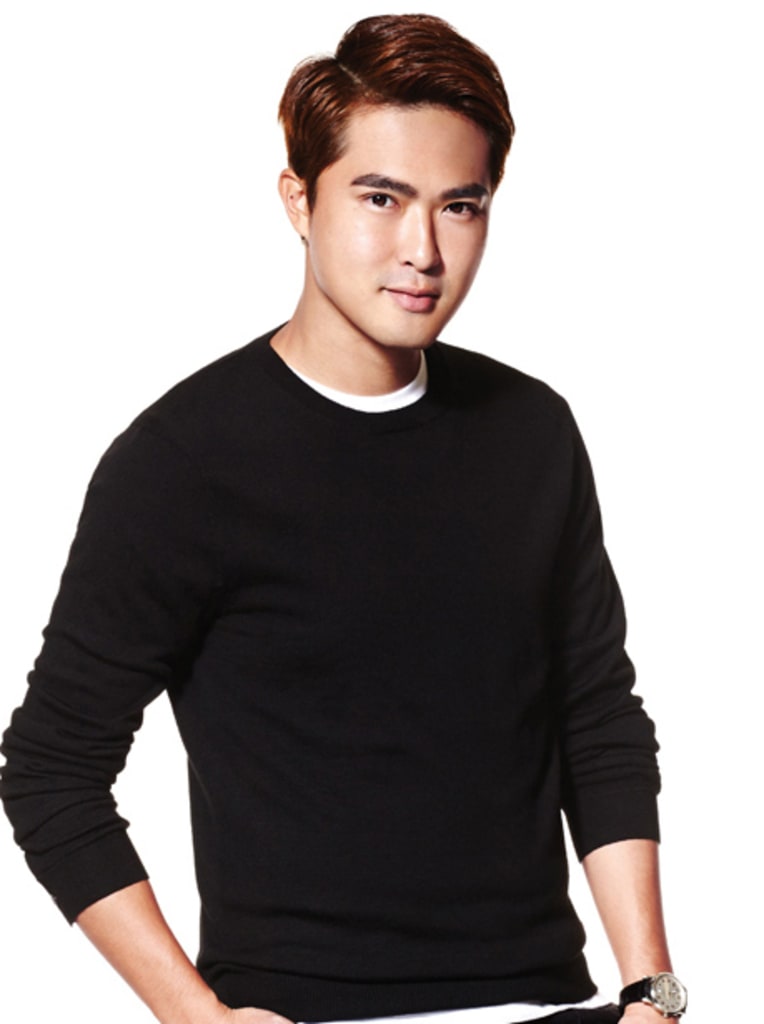 Language
Mandarin, English, Hokkien
Talents
Hosting, Impersonation,Basketball,Hip-hop,Gaming
Known for his versatility and charisma, Lee Teng has endeared himself to become a household name in Asia as an award-winning effectively bilingual host and personality. He has ventured to Taiwan and China periodically to make his mark in their entertainment industries and has participated in many highly-rated shows and commercial movies there.
Not one to rest on his accolades, Lee Teng is also a successful entrepreneur, and is the undisputed icon of streetwear fashion, and has been appointed as an ambassador of Hardy Hardy Singapore since 2016. Lee Teng has also been appointed as the official brand ambassador of Skechers Singapore since 2018. His keen sense of fashion and business has led to successful collaborations with Taiwanese stars like Jay Chou and Show Luo. In 2017, Lee Teng launched his very first record single, a love duet titled Fall in Love (小伴情歌) to much fanfare.
Lee Teng has been consistently voted Top 10 Most Popular Male Artiste and won Best Programme Host twice at the annual Star Awards.
In 2017, Lee Teng was highly commended at the Asian Television Awards, the most significant event that recognises the best in the Asian TV Industry, for the Best Current Affairs Presenter category.
Portfolio
TV Serial 电视剧
2015 - Let It Go 分手快乐
2014 - Served H.O.T. 烧。卖
TV Hosting 电视主持
2021 - Star Awards 2019 Red Carpet Show 红星大奖 星光大道
- Star Awards 2019 红星大奖
- Body SOS 10 小毛病 大问题10
- The Food Lab 科学食验室
- Dad, I've Got Your Back 爸比,我挺你
2020 - Hawker Academy 小贩学院
LNY Eve Special 2020 裕鼠鼠纳福迎春乐
Body SOS 9 小毛病 大问题9
2019 - Chingay 2019 妆艺大游行2019
LNY Eve Special 2019 猪饱饱欢乐迎肥年
King of Culinary 三巴刀
Body SOS 8 小毛病 大问题8
Star Awards 2019 Red Carpet Show 红星大奖 星光大道
Thumbs Up Senior 学长学姐好样的
Fixer 3 线人3
2018 - Body SOS 7 小毛病 大问题7
LNY Eve Special 2018 灵猴庆祝丰年
Star Awards 2018 Post Show 红星大奖 庆功派对
Community Chest Charity Show 2018
SPOP Sing! SPOP听我唱
Fixer 2 线人2
Top 10 Singapore 十大新加坡
Taste Of Love 两代美味关系
Let's Go To School 求学地球
2017 - Go Online! 全城上线
Body SOS Sr 6 小毛病 大问题6
Star Awards 2017 红星大奖 2017
958 In Action 958 开唛啦
Be A Health Champion 我是肠胜菌
Fixer 线人
2016 - Lions Charity Show 情牵白首愛不息
LNY Eve Special 2016灵猴庆丰年
Chingay 2016妆艺大游行2016
Star Awards 2016 红星大奖 2016
4 Celebrity Chef 四大名厨
Body SOS Sr 5 小毛病 大问题5
Fake It So Real 真的不一样
2016 - Lions Charity Show 情牵白首愛不息
   LNY Eve Special 2016 灵猴庆丰年
   Chingay 2016 妆艺大游行2016
2015 - Super Jumbo 世界我最大
Celebrity Boss明星老板
Thye Hua Kwan Charity Show 太和观一心一德为善乐
LNY Eve Special 喜气洋洋乐团圆
SPD Charity Show真心无障爱
Love On The Plate 3名厨出走记
Body SOS 4小毛病大问题4
Family Wanders带你去吃风
The Dream Makers 2 Making-of
2014 - Lunar New Year's Eve Special 2014 骏马奔滕喜迎春Finding 8先锋争8战
Star Awards 20 Show 1红星大奖20 (第一场)
Star Awards 20 Walk Of Fame红星大奖20红地毯
Star Awards 20 Post Show红星大奖20 庆功派对
Shoot It Sr 2哪里出问题? 2 之食在有问题
Body SOS 3小毛病大问题3
Where To Stay到底住哪里?
Big Factory Sr 3 新工厂3
Let's Talk 5你在囧什么5
2013 - Problem King哪里出问题
LNY Eve Special 2013灵蛇贺新春
Star Awards Show 1红星大奖(第一场)
Star Awards Walk of Fame红星大奖 星光大道
Campus Superstar 3
Good Man Good Food 型男美味札记
Body SOS 2 小毛病大问题2
Laughing Out Loud 笑笑没烦恼
Finding U 寻U 先锋
Le Petit Chef 我的师博是大厨
Let's Talk 4你在囧什么4
2012 - Super IQ IQ超人
LNY Eve Special 2012金龙腾飞庆丰年
Life's Big Factories巨工厂
Testube实验视
Thye Hua Kwan Charity Show太和观一心一德为善乐
Help Doctor Help小毛病大问题
Star Awards 2012 show 1 红星大奖 (第一场)
Star Awards Red Carpet红星大奖 星光大道
Star Awards Post Show 2012红星大奖 庆功派对
Let's Talk 3你在囧什么3
SNAP 熠熠星光总动员
Melting Pot新新料理
2011 - Let's Talk你在囧什么
Going Home 2回家走走2
Big Little Trumpet大小喇叭看时事
Power Duet K歌2击队
Drypers Family Man绝世好爸妙家人
Star Awards Blazing The Trail红星大奖2011繁星点点
Star Awards Red Carpet红星大奖2011星光大道
Star Awards Post Show 2011红星大奖2011庆功派对
Let's Talk 2你在囧什么2
Foodie Dash食品大赢家
Rail Trilll铁路次文化
Channel 8 Countdown 8频道跨年派对
2010 - Funtastic太自由
Lunar New Year Eve Special 2010普天同庆金虎年
Black Rose爆料黑玫瑰
KFC Breakfast Challenge KFC早餐大比拼
Star Awards Blazing The Trail 红星大奖十分劲报
Star Awards Post Show 2010红星大奖2010庆功宴
On the Beat 5都是大发现5
Sizzling Woks 2煮炒来咯!2
Dream Potter梦窑匠
2009 - Campus SuperStar 2009 校园SuperStar 2009
Go Live! 综艺 Go Live!
Star Awards Post Show 2009红星大奖2009庆功宴
On the Beat 4都是大发现4
Sizzling Woks煮炒来咯!
2008 - Junior Home Décor Survivor 迷你摆家乐
On the Beat 3 都是大发现3
Hair Care 101 2 草药护发101 2
Go Green! 绿设兵团
2007 - On the Beat 2 都是大发现2
Chinese New Year 101 温故知新年
Home Décor Survivor 3 摆家乐3
Super Train 游学快车
2006 - Hey Hey Taxi 比比接车无比乐
Wanna Challenge? 想挑战吗?
The 7-Eleven Game Show 抢先夺快争第
PSC Nite 2006 普威之夜2006
On the Beat 2 都是大发现2
AWARDS/ACHIEVEMENTS 奖项/荣誉
2017 Top 10 Most Popular Male Artistes, Star Awards红星大奖十大最受欢迎男艺人
Highly Commended in Best Current Affairs Presenter, Asian Television Awards
2016 Best Variety/Info-Ed Host <Love On The Plate 3>, Star Awards 红星大奖 最佳主持人<名厨出走记3>
Top 10 Most Popular Male Artistes, Star Awards红星大奖十大最受欢迎男艺人
2015 Top 10 Most Popular Male Artistes, Star Awards红星大奖十大最受欢迎男艺人
2014 Top 10 Most Popular Male Artistes, Star Awards红星大奖十大最受欢迎男艺人
2013 Top 10 Most Popular Male Artistes, Star Awards '13
红星大奖'13十大最受欢迎男艺人
2012 Best Info-ed Programme Host, Star Awards '12
红星大奖 '12最佳资讯节目主持人
2010 Nominated for Best Variety Show Host,Star Awards '10
红星大奖'10 最佳主持人提名
2009 Nominated for Best Variety Show Host,Star Awards '09
红星大奖 '09 最佳主持人提名
2006 Champion, Y.E.S.93.3FM DJ Talent Search
Y.E.S.93.3FM醉心频道DJ选拔赛冠军

First Runner-up, SuperHost《超级主持人》亚军