Qiu Sheng Yang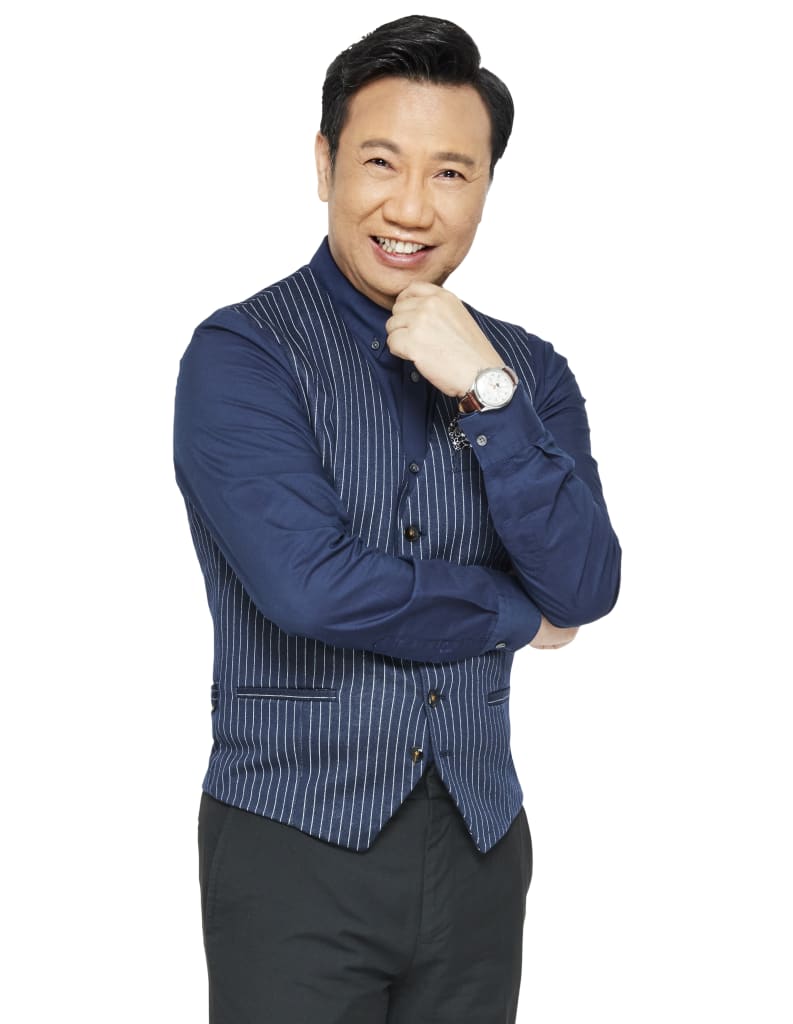 Language
English, Mandarin, Cantonese
Talents
Hosting, Singing, Crosstalk, Sports, Commentary
Qiu Sheng Yang is a DJ at Mediacorp's Chinese News radio station, Capital 958. Being a DJ since 1982, Sheng Yang was one of the anchors for radio sports news in the early years. He has crossed over to TV, hosting variety shows and current affairs programmes, and participating in many crosstalk shows. Known for his quick wit, Sheng Yang is experienced in hosting community events and corporate D&Ds.
He is currently hosting Sunday 5 pm to 8 pm programme.
Portfolio
2015 DJ, CAPITAL 958FM, 《958FM 午饭双打》
2016 DJ, CAPITAL 958FM, 《城市星期天》
1983 – 1990 缤纷83
1986 一家亲系列
1985 赢万金游万里
1985 – 1989 金童玉女一线牵
2002 北京曲艺节-相声表演
2002 金唛奖最有创意 DJ 最佳现场报道奖
2001 电视广播周刊评选最佳男名嘴奖
1996 新加坡职业足球联赛 最佳评述员
1980s 电台的户外演出包括"第三网之夜"、"相声短剧晚会"、"台庆"、"春节晚会"。
2007 联同资深广播员徐惠民正式拜中国曲艺家协会主席"姜昆"为师,成为姜昆唯一的一对海外弟子,也成为"候派相声"的传人
2014 成为新加坡警察部队"荣誉特警"警阶是"助理警监"
Appointed as Honorary Assistant Superintendent of Police (ASP) by Singapore Police Force
EVENT HOSTING 活动主持
Numerous client road shows, stations events, health seminars, community events.

COMMERCIAL/ENDORESMENT 广告/代言

2015 – Current Watson Jubilee Card KEYI Ambassado