Richie Koh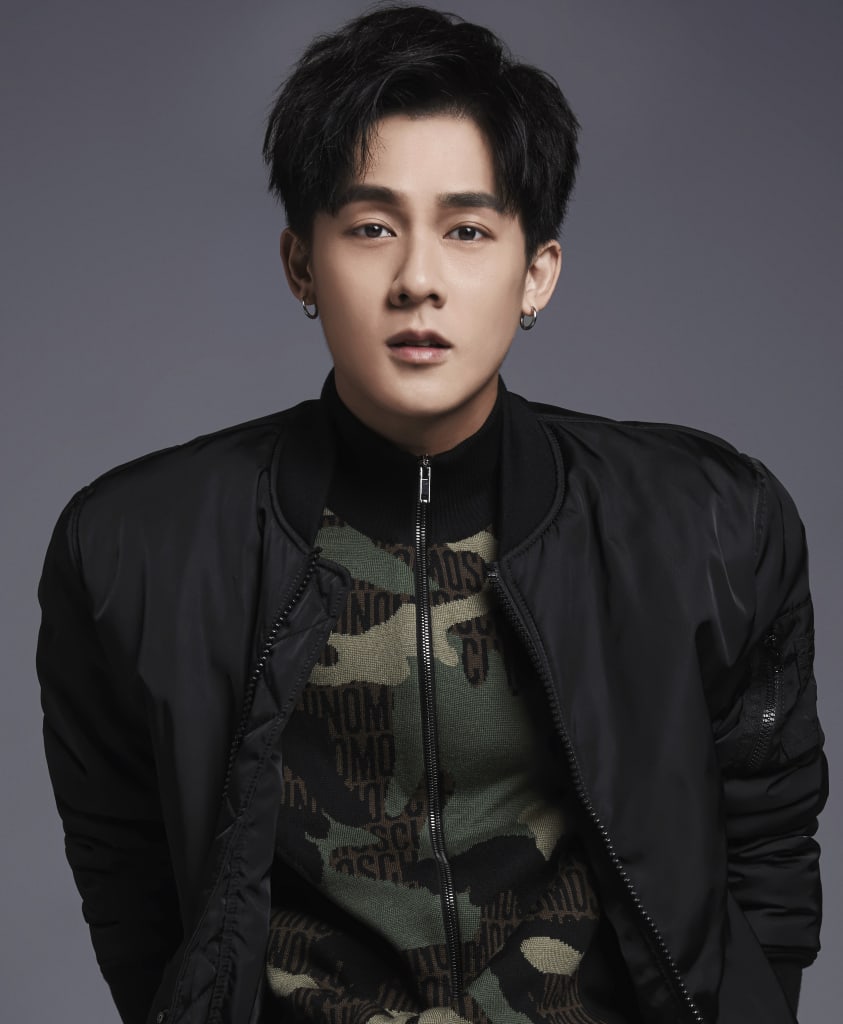 Language
English, Mandarin
Richie Koh is a Singaporean actor discovered on Hey Gorgeous 2013, a campus talent hunt show, where he emerged as the runner-up for the season. In 2017, Richie debuted in the TV series When Duty Calls, and he was in 118 Reunion and Divided the following year. These landed him his first nomination for Best Newcomer in Star Awards 2018.
His role as the gangster leader in the film Wonderful! Liang Xi Mei earned him praises from Singaporean director Jack Neo, and garnered rave reviews from both local and Malaysian fans. Shortly after, he was placed in the spotlight again with his outstanding performance in director Gilbert Chan's horror movie 23:59: The Haunting Hour. Richie was cast for two movies - The Diam Diam Era Part 1 and 2 (2020, 2021) and The Fatekeepers, which is slated to release in 2023.
In 2022, Richie garnered critical acclaim and became a household name for his portrayal of Tian Cai, a special needs young adult, in the TV series Your World Is Mine. He was crowned Best Actor for the role in Your World In Mine at the Star Awards 2023, the youngest in 26 years to win this prize. He also bagged the Most Popularity Rising Star and MyPick! The Male Stealer.
Portfolio
2023
Till The End 被你到最后 | Role: Peng You 彭友
Whatever will be, will be 天公疼憨人 | Role: Liu Bi Rang 刘必让
Cash on Delivery 送餐英雄 | Role: Lin Jun Cong 林俊聪
2022
Your World In Mine 你的世界我们懂 | Role: Zheng Tiancai 郑天才
It's All Your Fault 都是你啦 ! | Role: Kelvin Wong
2021
Live Your Dreams 大大的梦想 | Role: Zhu Yongjie 朱勇杰
Victor, Why? 如果有另一个选择 | Role: Yao Deyao 姚德耀
CTRL 操控 | Role: Huang Xuezhong 黄学忠
2020
Miss Haven't 黑凡小姐 (Fresh Take) | Role: Jeff Ho 何俊礼
2019
The Dream Seekers 梦幻乐园 (Viddsee) | Role: Zhi Jie
If Only 离归 | Role: Zhenfeng 振峰
Playground 游乐场 | Role: Jackson Wong 黄伟杰
How Are You 好世谋 | Role: Shaun
2018
118 Reunion 118大团圆 | Role: Yang Wei 杨威
StarCrossed (English) | Role: Weng Leong
Divided 分裂 | Role: Li Renyi 李仁义
The Distance Between 下个路口遇见你 | Role: Amos Song 宋怀民
Die Die Also Must Serve 战备好兄弟 (Cameo) | Role: Junkang 俊康
FAM (English) | Role: Malcolm Wong

2017
118 Reunion 118 大团圆 | Role: Yang Wei 杨威
Tanglin 2 (English)
When Duty Calls 卫国先锋 | Role: Lu Xianfeng 陆先锋
MOVIE 电影
Fate Keepers 风水灵灵灵 | Role: 阿烈 (TX: TBC)
2021
The Diam Diam Era 2 我们的故事之沉默的年代 2 | Role: Ah Huat 林顺发
2020
The Diam Diam Era 我们的故事之沉默的年代 | Role: Ah Huat 林顺发
2018
23:59 II The Haunting Hour | Role: Desmond Cheng
Wonderful Liang Xi Mei 旺得福梁细妹 | Role: Big Boss 老大
TV HOSTING 电视主持
2014
Style Check-in 潮人攻略 (Guest Host)
2023
Star Awards '23 Best Actor (Your World In Mine)
红星大奖'23 最佳男主角 (你的世界我们懂)
Star Awards '23 Most Popular Rising Star
红星大奖'23 最受欢迎潜力星
Star Awards '23 MyPick! The Male Show Stealer (Your World In Mine)
红星大奖'23 MyPick! 最吸晴男角色 (你的世界我们懂)
COMMERCIAL / ENDORSEMENT 广告/ 代言
2022 - 2023