Zhong Kun Hua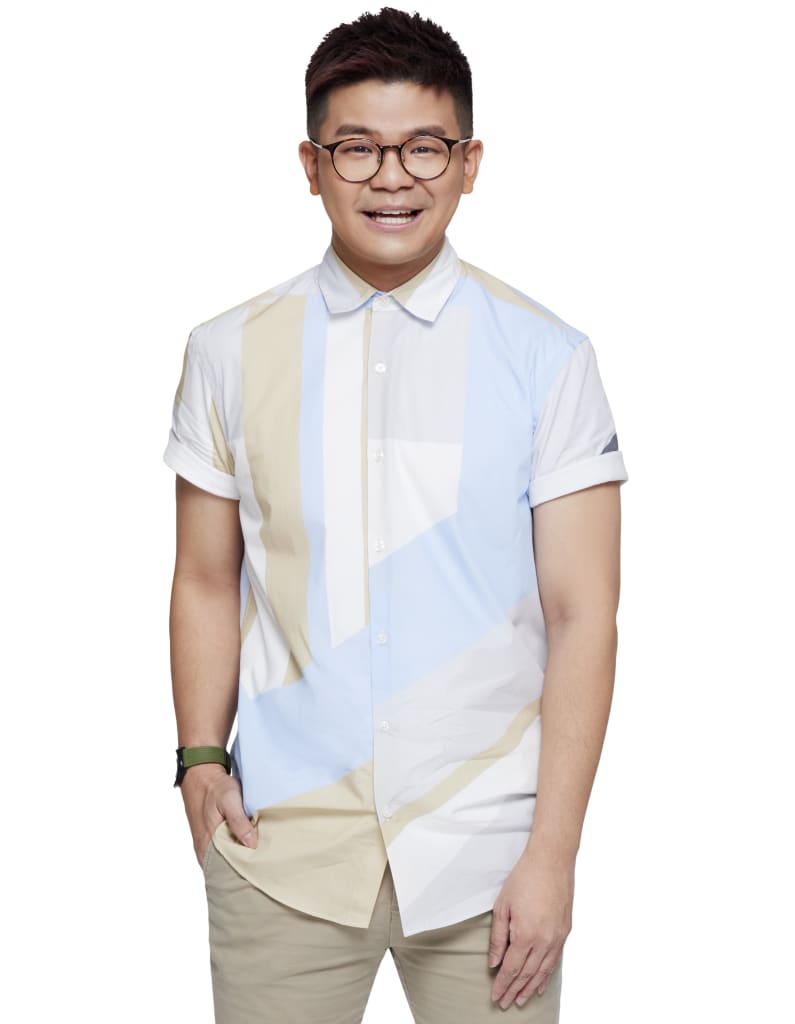 Language
Mandarin, English
Talents
Hosting, Voice-over, Acting
Zhong Kun Hua is a DJ at Mediacorp's Chinese Contemporary radio station, YES 933. After winning YES 933's DJ Search in 2005, Kun Hua began his career with the station as a part-timer. In 2006, he left for Taipei to pursue his university and continued producing weekly radio programmes that won him awards such as Best News, Best Reporter, and Best Programme.
Since returning as a full-time DJ in 2010, Kun Hua has helmed various programmes such as the drivetime shows and Pick of the Pops. Known for his versatility, he has hosted a wide range of events, from educational seminars to movie premieres, album launches, and television infotainment programmes.
Kun Hua currently hosts the weekday evening radio programme from 5 pm to 8 pm on YES 933.
Portfolio
MOVIES 电影
2014 - Like Me.I Like 守机碍情
2011 - Resonance 回音
TV HOSTING 电视主持
2015 - Junk Converters 创意小巴士
Face Off! 这样是怎样 代班主持
2013 - Epuff, Guest Host 娱乐泡芙 代班主持
EVENT HOSTING
2015 - 15th Global Chinese Music Awards Ceremony第15届全球华语歌曲排行榜颁奖典礼
Star Awards 2015 Press Conference 红星大奖2015 媒体见面会
Jackie Chen's Dragon Blade Movie Gala 星和无线电视大奖造势活动
Let It Go Press Conference分手快乐 媒体见面会
Triumph In the Skies Fan Meeting冲上云霄 电影粉丝见面会
Voice of China Fan Meeting 中国好声音 粉丝见面会
Fun Taipei 台北酱玩 推介会
Crescendo Concert Fan Meeting 从新出发新谣传承演唱会 媒体见面会
Crescendo Concert 从新出发新谣传承演唱会
Dream Makers 2 Press Conference志在四方2 媒体见面会
Dream Makers 2 Fan Meeting志在四方2 粉丝见面会
2014 - 19th Singapore Hit Awards第19届新加坡金曲奖
14th Global Chinese Music Awards Ceremony (Guangzhou) 第14届全球华语歌曲排行榜颁奖典礼 (广州)
Ha Ji-won Fan Meeting 河智苑 粉丝独家见面会
Lee Min-ho OSIM Press Conference李敏镐按摩椅 媒体招待会
Tsai Yueh Hsun, Mark Chao "Black and White" Seminar 蔡岳勋 赵又廷《痞子英雄》座谈会
Bii Fan Meeting毕书尽 粉丝见面会
2013 - Press Conference & Autograph Sessions for 飞儿乐团[光合之旅] F.I.R [Light Up the Way]
Tiger Huang & Xiao Huang Chi Concert Press Conference 黄小琥 & 萧煌奇演唱会记者招待会
Gala Premiere of 忠烈杨家将 Saving General Yang
MIO TV 佳乐台庆生派对
Meet & Greet for the movie 武侠Dragon
AWARDS/ACHIEVEMENTS 奖项/荣誉

2005 - Y.E.S. 93.3FM谁抢走我的麦克风DJ选拔赛DJ Search冠军