Ask Mediacorp Anything! at The Creatives Assembly 2022: Insights from interacting with the creators of tomorrow
By Reis Chang, Management Trainee, Mediacorp
As a Management Trainee, I'm privileged with the opportunity to see what it's like in different departments. On one of my rotations, I was tagged to the commissioning team where I was part of the organising team for The Creatives Assembly, Mediacorp's annual call for the best concepts that merit a commission. What typically was an event for industry insiders now included a segment for students for the first time – Ask Mediacorp Anything!
While it all paid off on the morning of 3 November, there was lots of preparatory work and thought that went into it.
Figuring out what students want
The event adopted an interesting "Human Library" concept, where students had the opportunity to speak to media experts ("books") of their choice. To make the event more relatable to Gen Z participants, I suggested calling the event Ask Mediacorp Anything, referencing popular Ask Me Anything (AMA) videos. My teammates also rebranded the "books" as "group chats" for the students to join in on.
We also had to figure out what students wanted out of the session. Our team came up with a preliminary list of topics and speakers, which I further refined by seeking feedback from my young colleagues at Mediacorp. We also came up with fun titles to pique students' interest. For example, "A Rated Conversation" was a chat with the Content Standards team who oversee content compliance on Mediacorp's platforms, "Staying WOKE in Mediacorp" was a chat on Mediacorp's products for youth, and my favourite – "A GenZ Survival Guide in Mediacorp" – was a chat with our interns and trainees turned full-timers, who gave students an insight to life at Mediacorp.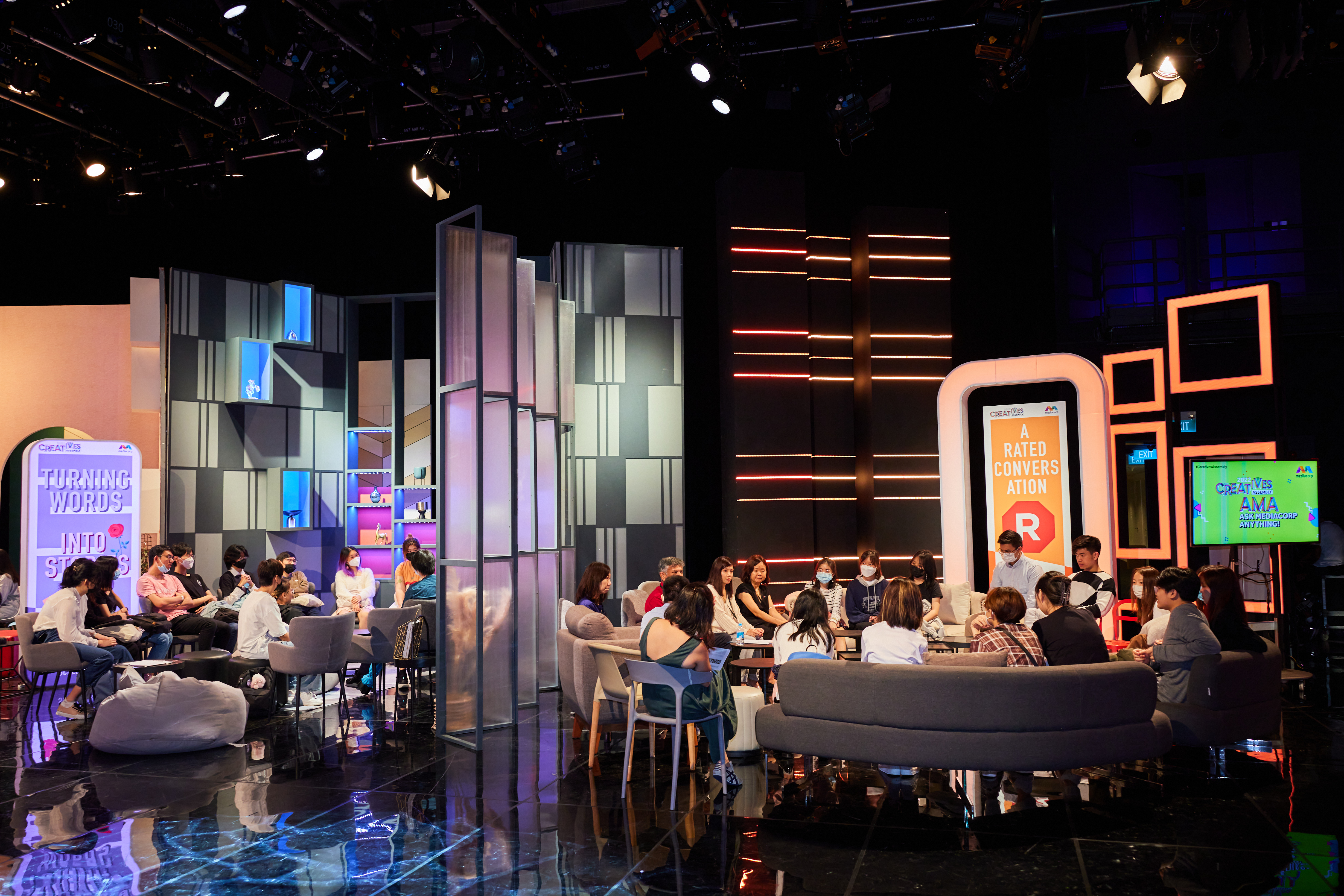 Setting the scene with impactful visuals
We also worked with our Events team to create a gorgeous set. We wanted each zone to have its own personality and a distinct colour scheme based on the chat topic. For example, we chose green for the commissioners' dialogue to represent the "greenlighting" of commissioned content. It was rewarding to see the students walk into the set on the actual day and go "Wow!".
What students want from Mediacorp
As much as students love hearing from us, we wanted to hear from them too. We set up a post-it board for students to write down what they thought Mediacorp needed to do to stay relevant. From ideas to reach the wider youth community, to thoughts on content and storytelling such as producing more local dramas exploring societal issues of interest to them, we were able to glean insights from their point of view that will be invaluable in developing new youth products.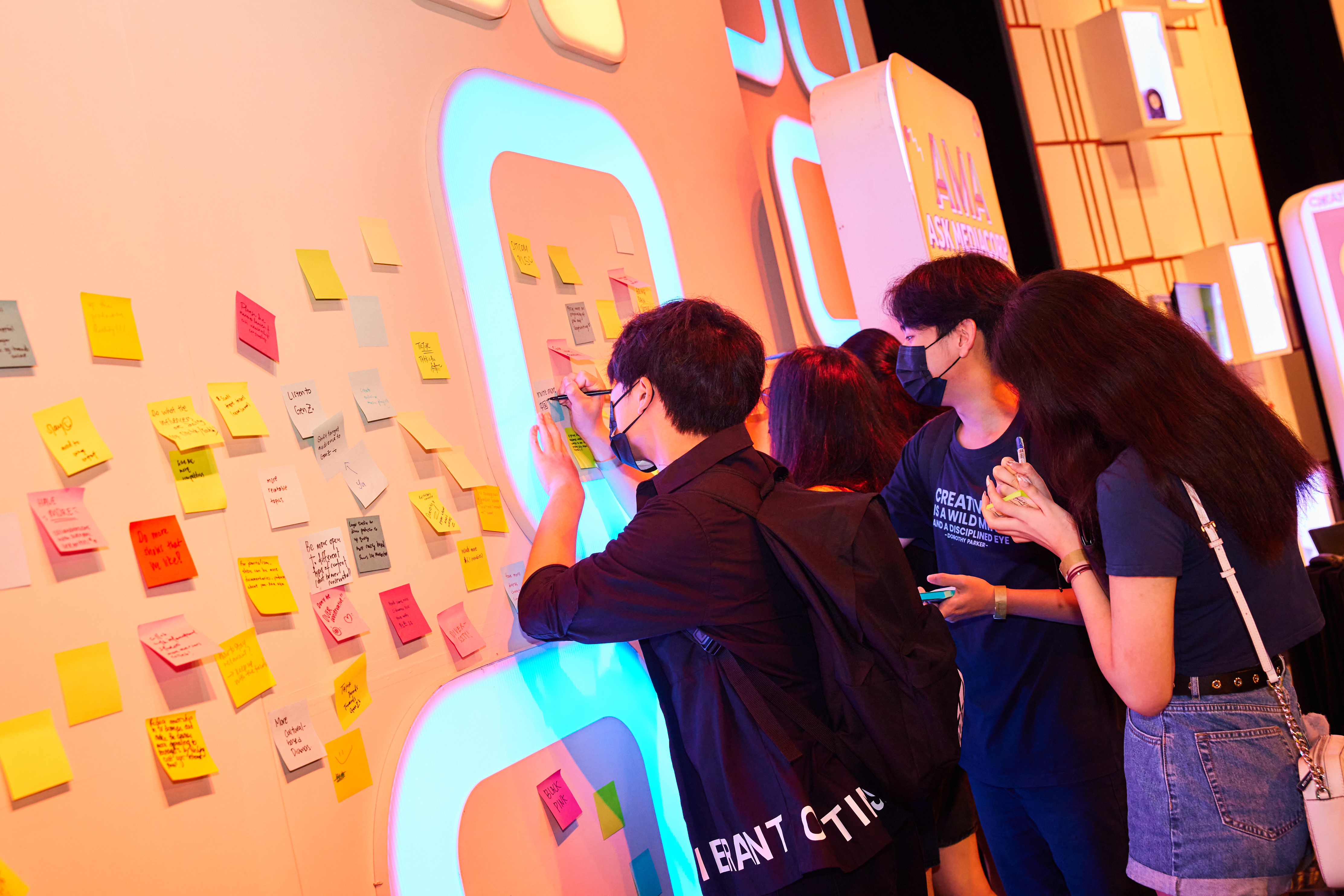 I was a ball of nerves on the day itself, hoping for everything to go smoothly for the students and speakers after months of planning. It was heartening to hear from students that they enjoyed their time and gained useful nuggets of information from the speakers – some even wishing that the event could have lasted longer!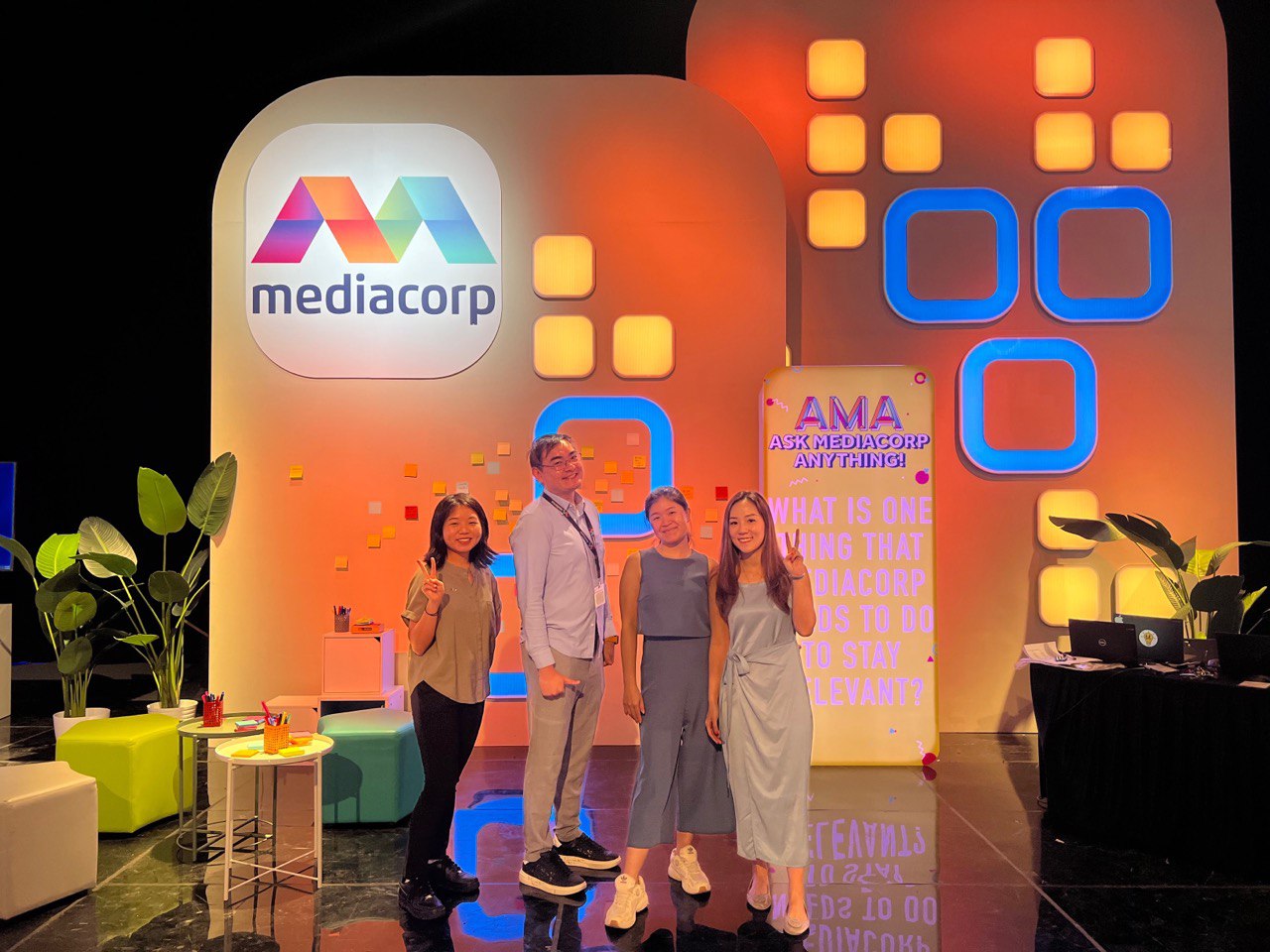 I learned so much working with my amazing team. Despite not having worked with me before, I am grateful for the trust they placed in me, and how much they valued my opinion, often asking "Reis, do you think this will work?".  It was a fun project that allowed me to revisit my student life and reflect on what I would have liked to learn from Singapore's national media network and a workplace I now consider home.