The power of the pen: Inside the creation of SHERO with Story Planner Lim Gim Lan
Ever wondered about the creative masterminds behind Mediacorp's riveting dramas – all the thrills, the romances, the twists and turns that keep you on the edge of your seat? Welcome to the world of Senior Supervising Scriptwriter Lim Gim Lan, our talented colleague behind dramas such as Cash on Delivery, Soul Detective, Live Your Dreams, Mr Flower, C.L.I.F. 5 and, most recently, the gripping action drama SHERO.
SHERO is set in the world of an elite female bodyguard company, sharing the same name as the drama. When its owner Zhang Yinxi (Carrie Wong) disappears under mysterious circumstances, her sister Zhang Yinchen (Joanne Peh) embarks on a relentless quest for the truth, entering a labyrinth of lies and secrets.
Let's pull back the curtain and hear from the "shero" behind the scenes, Gim Lan herself, as she shares her creative process and tips for those hoping to carve a path in scriptwriting.
SHERO looks to be a riveting journey with layered characters. What are your inspirations behind the concept?
I believe that the world isn't just black and white, but filled with shades of grey. Everyone has various facets to their personality, and display different aspects in different situations. This complexity in human beings is my driving force behind writing this drama.
Can you share more about your decision to centre the drama around female bodyguards?
The reasons are manifold. For one, stories about female bodyguards are relatively rare, and offer a fresh perspective on the challenges faced by women in the workplace, especially when compared to their male counterparts. During our research, we also discovered that female bodyguards are frequently engaged for their services in Singapore, despite this being relatively unknown to the general public. Recognising this untapped narrative, we decided to seize the opportunity to spotlight their stories and showcase their expertise while highlighting contemporary social issues.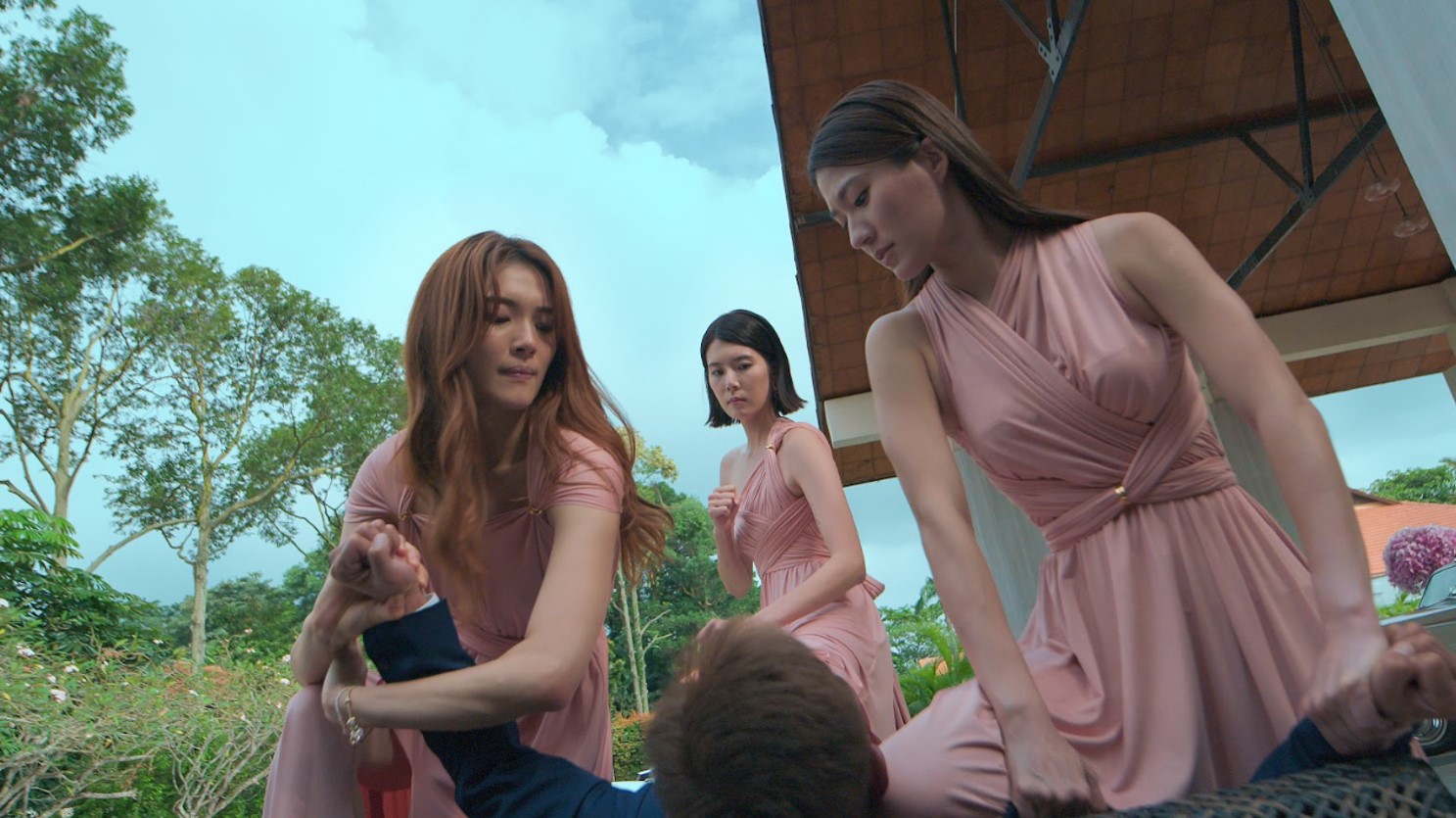 How did you approach the task of ensuring accurate representation of female bodyguards? Did your research yield any surprising findings?
While storylines were dramatised for narrative impact, we made sure that the details of the missions are grounded in reality, backed by meticulous research. One surprising discovery during our research process was that in Singapore, bodyguards aren't permitted to carry firearms. They have to adhere to many protocols and are limited to simple weapons, like specialised torchlights, to fend off assailants.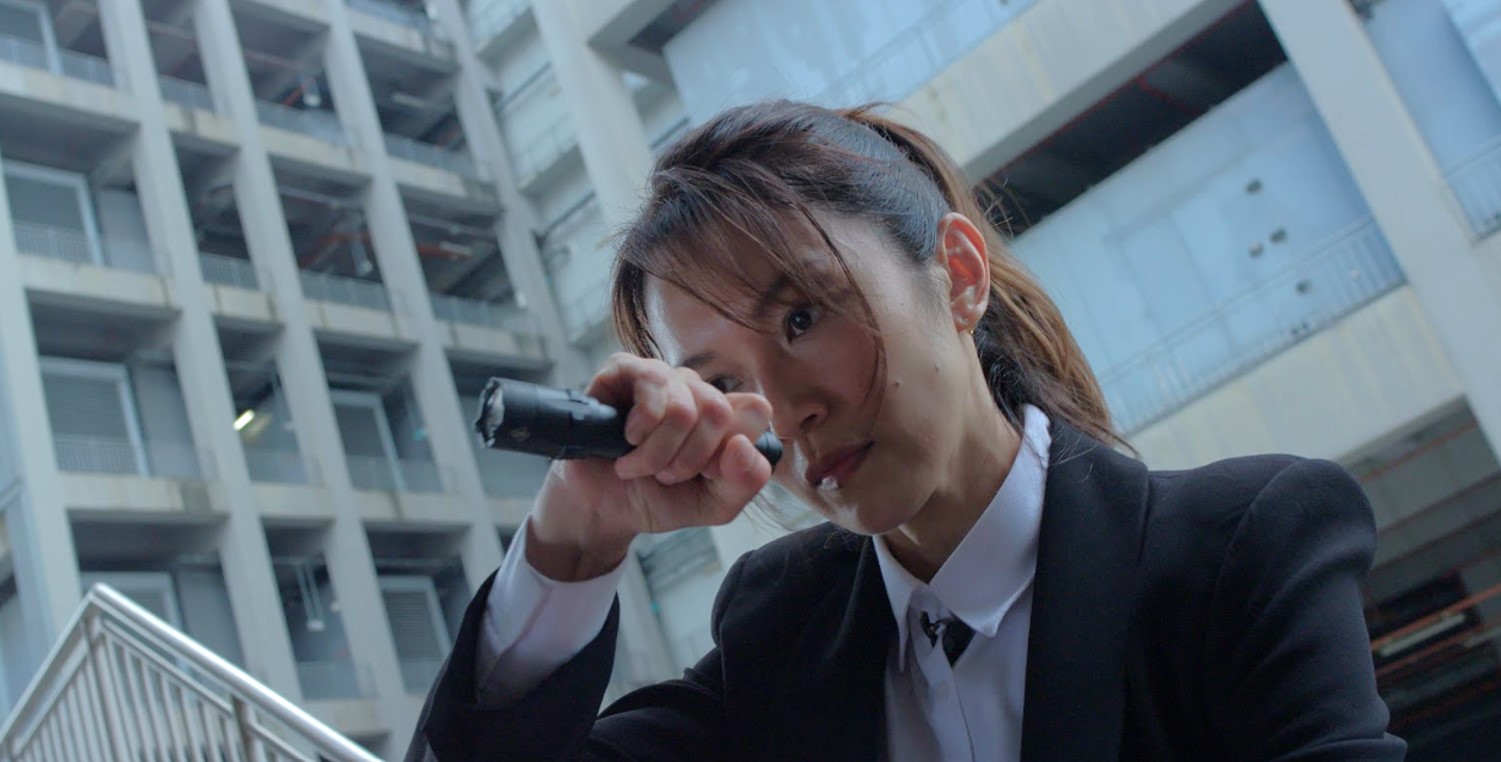 Tell us more about your writing process. What does a day in your life look like?
Typically, a writers' room at Mediacorp operates in teams of three or four, comprising a story planner (such as myself) and two to three additional scriptwriters. We begin on each title by developing the approved concept into a detailed story, a process that involves thorough research on the themes featured in the story. Based on this concept, we construct a scene breakdown, which outlines what happens in each scene, in each episode. For illustration, a one-hour episode would comprise around 30 scenes. After the scene breakdown is completed, the scriptwriters craft their scripts, usually taking about four days to write one episode. Upon completion, we review the scripts with our executive producer or sometimes directors, making necessary amendments. After several rounds of revisions, the final script is ready! (:
Are you involved in the shoot? Did the script change after shooting commenced?
Mediacorp's scriptwriters typically don't participate in the shooting process. Once we submit the final script, the production team takes over to transform it into captivating visuals for audiences. However, changes are sometimes necessary when the production team encounters issues, such as casting, venue sourcing or budget constraints. That said, such changes are typically identified during the script discussion with the EP to minimise changes during shooting.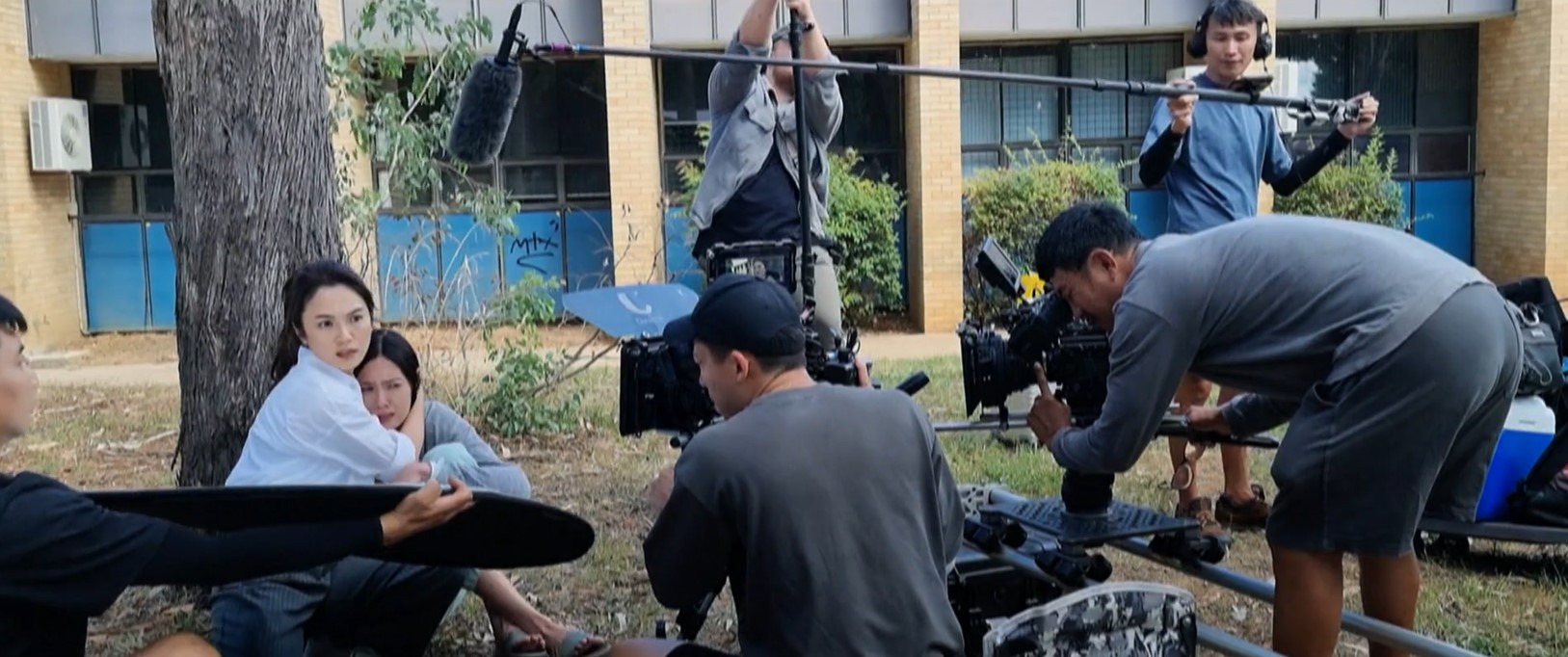 Looking back, what were some of the key obstacles you faced when writing the SHERO script, and how did you overcome them?
A significant challenge was to keep the suspense and tension high – and audience interest piqued – from the premiere to the finale. When I finished the initial episodic breakdown, I realised it fell short of delivering the impact I had envisioned. That was when I made the unprecedented decision to rework the breakdown from Episode 14, marking the first time I've had to take such an extensive reworking step in my writing process.
What's the biggest takeaway you want audiences to have from SHERO?
Even as the world becomes increasingly complicated and perilous, we should remember that if we keep faith and love alive in our hearts, we will not lose ourselves.
What do you enjoy most about your job?
I love seeing my ideas being brought to life; and to share stories that I'm passionate about with audiences. I also relish collaborating with my team of scriptwriters to weave a new story together – and, at the end of it all, if the audiences enjoy our story, that's our greatest motivation and reward.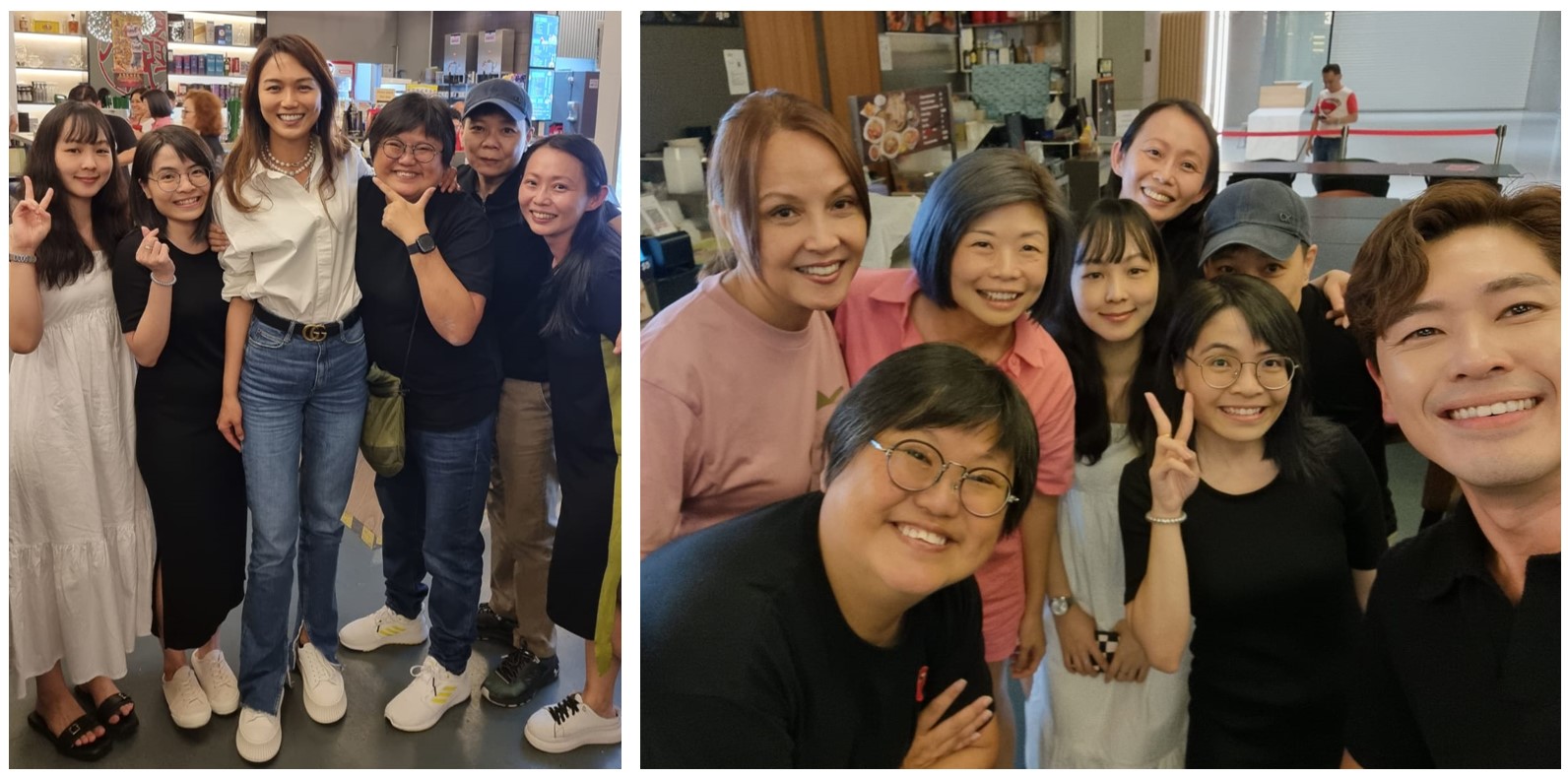 What tips do you have for aspiring scriptwriters?
Firstly, to be a scriptwriter for Chinese dramas, you must possess strong writing skills in Chinese. You should also enjoy storytelling, and be able to think creatively. Even though writing is an individual task, discussing the story is a team effort, so good communication skills and being a team player are essential. For inspiration, immerse yourself in TV dramas and movies. Read widely, engage in conversations, listen to stories, and keep your senses open to the world around you. This will help you discover fresh perspectives and angles for your stories.
Catch SHERO on mewatch, and check out its "Making Of" Special for more behind the scenes stories from its cast and crew!