This Hari Raya, it's for YOU!
Hari Raya celebrates the euphoric joy of fellowship and forgiveness. Let this remarkable occasion commemorate the gratitude of every small win and values that bind us together. This Hari Raya, reimagine the festive spirit with the gift of self and unity.
This Hari Raya, it's for YOU and we'll always be with YOU!
HARI RAYA SPECIALS
Sinar Lebaran 2023
Stream our annual Hari Raya variety show together with your family infront of your screens!
Ramadan & Raya Offerings
Sit back, relax and enjoy these Ramadan and Raya favourites specially just for you!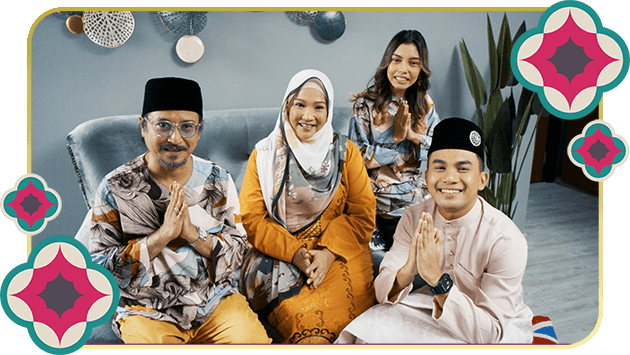 mewatch & melisten Programmes
Check out what Suria, Warna 942 and Ria 897 have got to offer this Hari Raya!