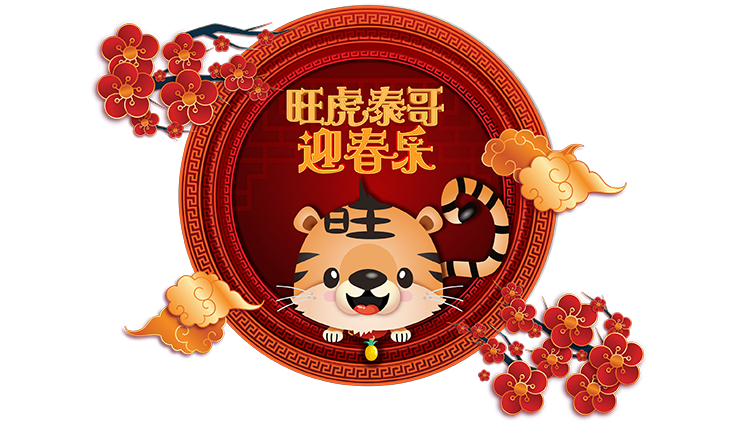 Hu Tiger's Unique Traits
步步高升 - Hair:
Its always stylishly combed upwards, symbolizing his desire to learn & grow.
神来气旺 - Forehead:
People say your forehead reveals your luck. He was born with a 旺birthmark on his forehead, symbolizing that he will always enjoy good fortune and shine his luck upon others.
黄梨(旺离)不开你 - Pineapple pendant:
This is an heirloom from his grandma, she instructed that he must never remove it as it will ensure him a smooth and fruitful life.
Let me introduce myself!
I'm Hu Tiger! People often tell me I'm full of energy and optimistic, I hope to share this positivity with everyone as we usher in the roaring Year of the Tiger! It is a joy to be a part of your Lunar New Year celebrations, look out for all the programmes and activities on this site, there are exciting rewards in store!