Ready to be Singapore's next Masterchef? – Auditions for Season 4 now open!
Do you dream of making a mark on Singapore's culinary scene? It's now your chance! One of the world's most successful competitive cooking reality television formats is making its local return so… Home cooks, ready your recipes to turn your dreams into reality, as the auditions for season four of MasterChef Singapore is now open! 
From university students and teachers to stay-at-home mothers and high-flyer investors, season three attracted applicants and contestants from all walks of life. The season finale in July saw dental student Johnathan Chew crowned champion for his sophisticated spin on local cuisine, in an unprecedented three-way match with fellow finalists visual arts instructor Azwandi "Andi" Robani and car sales advisor S "Nares" Nareskanna.
On this win, Chew, a third-year dental student, quipped: "MasterChef Singapore has created so many incredible opportunities for me that I had never thought possible. In just two months since the finale, I have taken up multiple live-cooking gigs both locally and abroad, been involved in the Singapore Food Festival 2022, and am currently collaborating with a local bakery to sell my curated selected of desserts. These experiences have been priceless, and truly a dream come true."
Follow the footsteps of past winners and finalists who have achieved laudable culinary milestones since participating in the competition! Having all started as home chefs, decorated alumni include Genevieve Lee, founder of Sourbombe Artisanal Bakery; Aaron Wong, founder of Jiak Song Mee Hoon Kway; Sowmiya Venikatesan, founder of Kechil Kitchen, Shamsydar Ani, author of Spices & Lime; and Joshua Kalinan, Master Sake Sommelier. 
Sharpen your knives! Advice from Returning judges Chefs Audra Morrice, Bjorn Shen and Damian D'Silva: be prepared to bring Singapore's flavours to the world, local dishes to the next level, and sustainable cooking practices to the forefront! Have you got what it takes?
Success Stories
Be inspired by the success stories of past MasterChef Singapore contestants!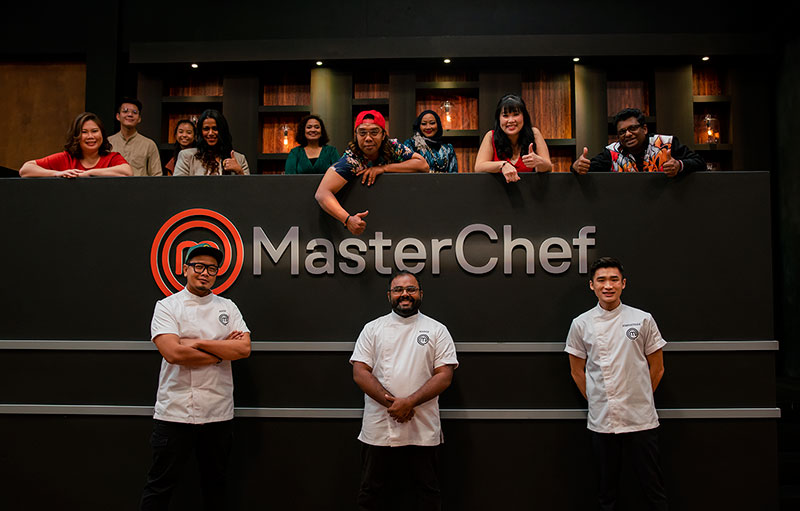 Relive Season 3
Catch all the excitement again and get ready for Season 4